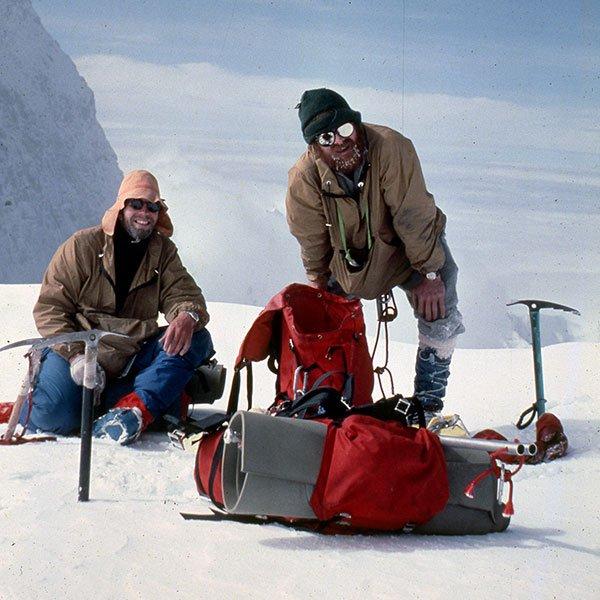 Greg and Jeff Lowe
The History of the Lowe Brothers
The History of Lowe Alpine begins with the Lowe brothers first climbing trip to Grand Teton from this trip the passion began to create equipment to meet the demands of their climbing goals being not satisfied with what was currently on the market. In 1967 Greg Lowe created a pioneering new rucksack that included aluminium staves so it could carry heavy loads without impeding the climber. In 1972 Greg, Mike and Jeff Lowe officially register 'Lowe Alpine Systems' and they set to manufacturing climbing equipment on a mass scale.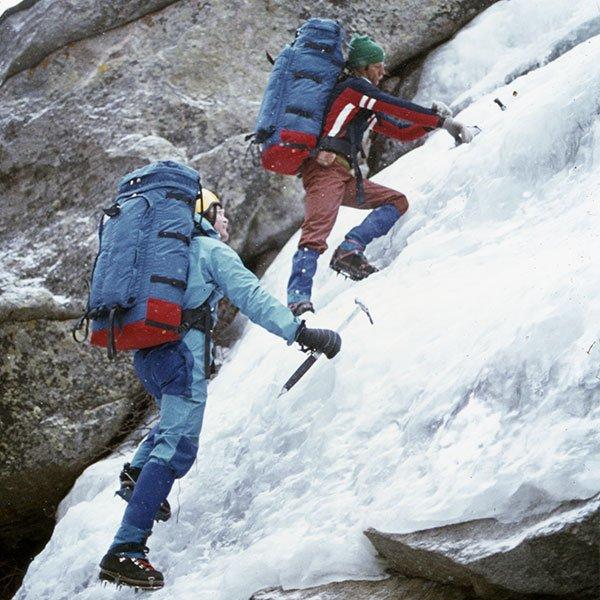 Lowe Brothers Ice Climbing
Innovations
Lowe Alpine has been innovating outdoor equipment for over 50 years some things. Some of these innovations have now become the standard in rucksack design. The original Vector Pack in 1978 had the first adjustable back system and belt strap to tailor the size and shape of the rucksack to match the person, this design idea is now used on most rucksacks used today.
In 1979 The ND range is launched as being Lowe Alpine women's range. The ND stands for Nanda Devi which is a peak in India and is also the name of Nanda Devi Unsoeld she unfortunately died whilst climbing the peak in 1976 and the name is a tribute to her. Most people believe it means 'Narrow Dimensions' to fit more petite people.
Hard to believe but in 1980 Lowe Alpine made the first plastic buckles to be used with rucksacks this changed the game by getting gear in and out of the pack at speed. Until that point packs were fastened with quick release bows.
Loadlocker buckles are made by Lowe Alpine in 2004 for their technical packs. They are made from metal and the shape means your gear stays secure even when the bag is thrown around. This buckle was also super easy to use with gloves.
Lowe Alpine create the Axiom System in 2013 this clever ratchet system ensures precision fit for their larger rucksacks this system went on to win the OutDoor innovation award in 2014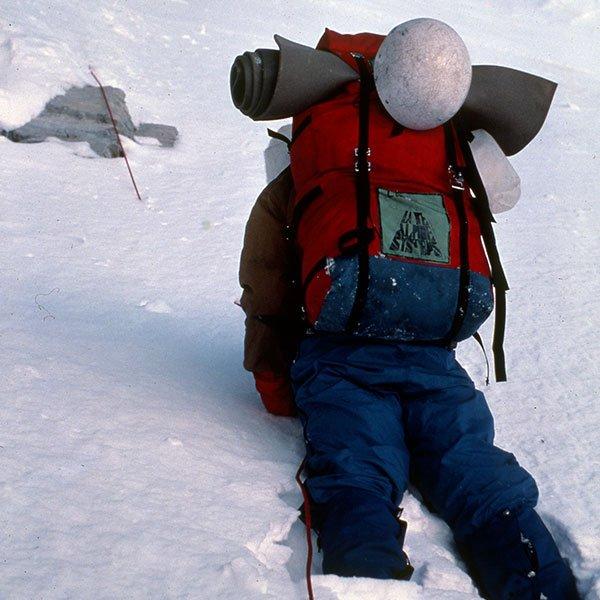 Expedition Pac
Early Products
1967 Expedition Pac – Made in the family basement the Expedition Pac was the first rucksack to use and internal frame and compression straps on the rucksack. This meant that on long expeditions and difficult climbs when you are carrying heavy loads you could still move easily. This design became the basis for all future technical rucksacks out there.
1969 L.U.R.P Tent – Stands for Limited Use of Reasonable Placements is a Port-a-Ledge Tent that is used to hang mid-air on the side of mountains for multi-day climbs. The L.U.R.P tent could hang off a single piton which gave climbers a better option for big walling that wouldn't add unnecessary damage to the rock
1973 Hummingbird Ice Axe – This was one of the first ice axes that used modular parts, letting you change the picks if they became blunt or change out the hammer with a spade attachment. Greg Lowe tested this axe in his parents' frozen pool.
1973 Spring loaded cam – This was the first spring loaded camming device made by Latok Equipment (Lowe Alpine spin-off hardware company) this device let climber protect parallel cracks without damaging the rock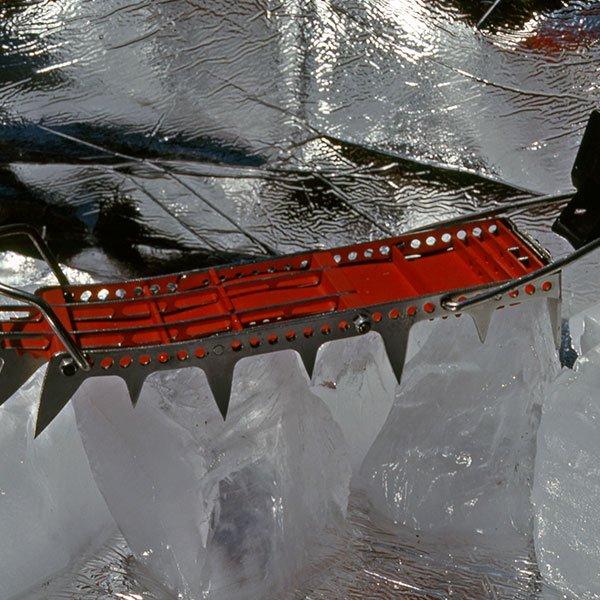 Footfang Crampons
1974 Footfangs - These Step-In crampons were the first to have anti-snow plates which meant that snow would not build up beneath the crampon making them slick and dangerous to climb on.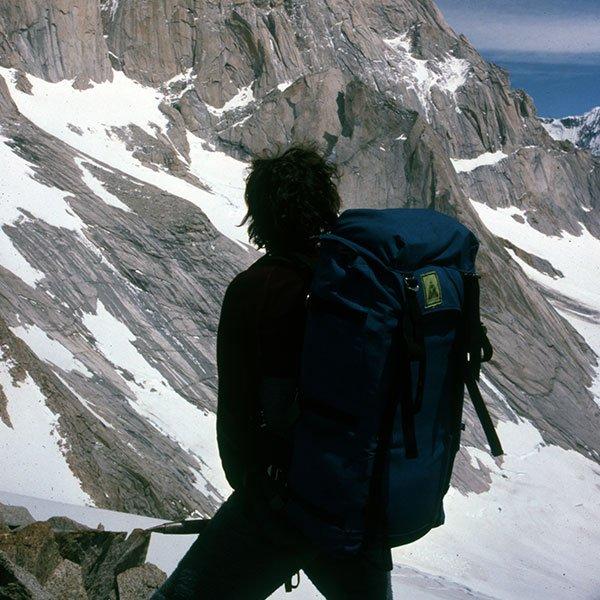 Notable Ascents Made by the Lowe Brothers
The Lowe brothers weren't just geniuses in creating gear for mountaineering they were also famous mountaineers especially Jeff Lowe making many first ascents on some of the hardest climbs at the time.
Jeff Lowe in 1974 climbed at the time what is believed to the hardest Ice climb in North America 'Bridalveil Falls' in Yosemite. To make it even more impressive he then soloed the climb in 1978.
In 1979 Greg and Jeff Lowe went with their father to climb Ama Dablam in the Himalayas. They make the 2nd ascent of the peak, the next day Jeff goes off to solo the south face a route that is yet to be repeated.
The famous first ascent of Metanoia on the Eiger in 1991 by Jeff Lowe is made a route which Jeff says changed his life forever. Metanoia is still considered the hardest winter route on the Eiger, It didn't get a 2nd ascent for another 25 years. Watch Lowe Point to find out more about how this route affected Jeff Lowe and how the climb went for him.
Joining Equip Outdoor Group
Lowe Alpine join Equip Outdoor Group in 2011 the same company that own Rab with this combined knowledge Lowe Alpine focused 100% of their knowledge and skill on making and innovating backpacks. We recommend having a browse at the current Lowe Alpine range see where backpack technology is today and find the right one to suit whatever adventure you have planned next