As the Recommended Retailer of Expedition Kit, we're committed to providing you with the best clothing and footwear to help you achieve your Award, whether it's at Bronze, Silver or Gold level. As the Outdoor Experts, we're on hand to give you the rundown on Recommended Kit from the best brands, so let's put our best foot forward…
Clothing
All DofE Recommended clothing is created by outdoor renowned travel specialists, Craghoppers. Craghoppers have over 50 years of outdoor expertise which puts them in the best place to help you succeed in every expedition.
Waterproof Jackets
A waterproof jacket is one of the most valuable items you can take on your expedition. They're the first barrier between you and the elements, and with British weather you'll need the highest level of confidence when it comes to evading rain!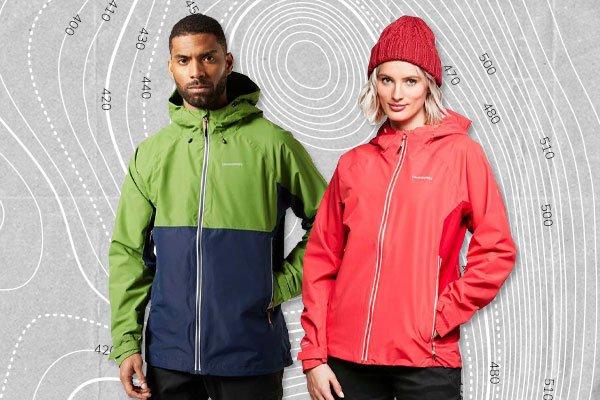 Craghoppers' waterproof jackets are produced with a waterproof membrane called "AquaDry". The membrane is actually in the lining of the jacket, helping moisture escape from inside but stopping troublesome rain entering. What makes the rain slide (or bead) off your jacket is something called the DWR coating. That stands for "Durable Water Repellent", and the clue's in the name, it's durable and water repellent.
The specially made jackets for your expedition are constructed with a lightweight polyester, so you're not carrying unnecessary weight. They also feature side pockets and a handy map pocket to store your navigation accessories and snacks on the go.
Shop Craghoppers' Waterproof Jackets
Fleeces
Now you've learnt one of the key ways to stay dry, let's chat about keeping warm. A durable fleece will put you in good stead for colder weather, especially if you're completing your Gold Award and walking across blustery wild country.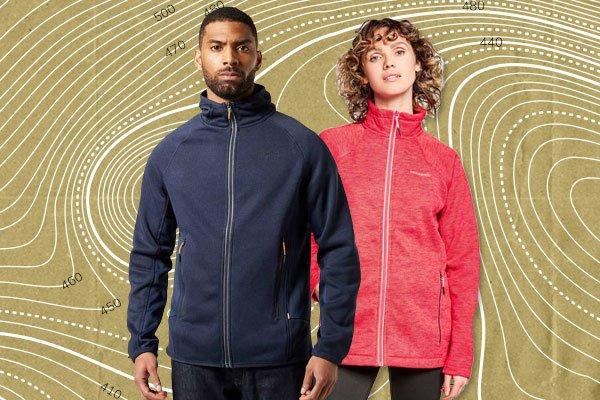 Craghoppers' Stromer fleeces are designed to be bulk-free whilst offering great coverage. They feature a high neck collar to retain heat efficiently, and are made from a soft fabric, so it's comfortable yet highly insulating. You can easily use the fleece as a midlayer or as a cover up when you reach camp.
If a hood is more your thing then Craghoppers have you covered there too (pun intended). The Mannix Hooded Jacket utilises a high neck combined with a hood, giving more coverage and warmth in cooler weather. The Mannix has elasticated hems and cuffs so it eliminates breezes and keeps heat exactly where it should be. If that hasn't sold it to you, the Mannix is also made from recycled materials, what's not to love?
Baselayers
Baselayers (or T-shirts) do exactly as they say on the tin. They're the first layer in any outdoor outfit. Craghoppers offer the Atmos Short Sleeved T-Shirt and although it's a baselayer, it's far from base-ic.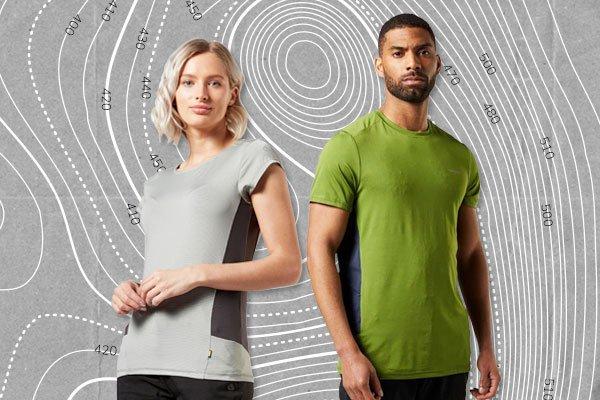 A good baselayer will offer great moisture control, meaning it's quick drying and sweat wicking. "Wicking" is when a material draws moisture away from your body and into the T-shirt fabric, where it quickly evaporates. This function ensures you don't lose vital heat, as sweat on skin can cause you to cool quickly, which isn't a good thing if the temperature is already low. It also helps to keep you feeling fresh.
The Atmos tee does all of this, and for further comfort it's constructed with a stretch fabric, so you have greater freedom of movement.
Trousers and Bottoms
When it comes to trousers and legwear, there are a few options you can choose from when it comes to your expedition. Craghoppers have created a durable trouser, the Verve, in both men's and women's variations. The Verve Trousers feature sun protection and water repellency, so they offer great weather performance when you're out walking. As well as the technical features, the trousers also have three pockets, giving you space for maps, compasses and more.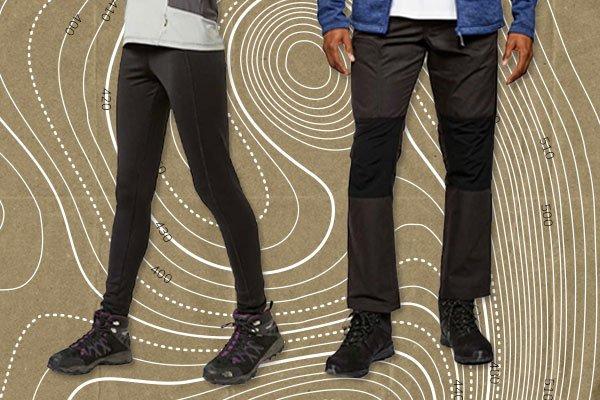 If walking trousers aren't your thing, women can opt for the Velocity Tights (basically leggings but for hikers) and men can keep it simple in the Verve Shorts. The Velocity Tights offer the same water repellency and sun protective features as both the Verve Trousers and Shorts, but with a little extra stretch for even more comfort.
Lastly, when it comes to legwear, layering is a factor too. Although you'll be protected against light showers in your trousers or tights (technical leggings), in the event of torrential rain you're going to need something to stand up to it. That's where the Ascent Overtrousers come in. They're designed to be worn over trousers or leggings (hence the name) and feature AquaDry technology – remember that from your waterproof jacket?
Shop Craghoppers' Trousers and Bottoms
Walking Boots
When it comes to footwear, The Duke of Edinburgh's Award recommend a selection of Hi-Tec walking boots, and we can see why. Hi-Tec were first born in 1974, starting out with squash trainers before stepping foot into the walking boot market in the 1990s. Their wealth of experience puts them in the best place to offer comfort and durability when it comes to long expeditions.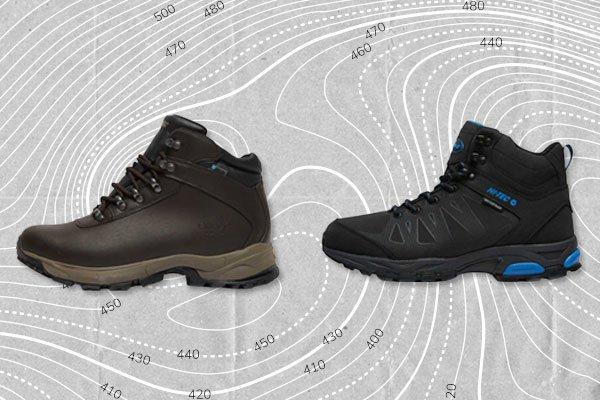 You can pick from nine different styles of walking boot, including the popular Eurotrek Lite Boot and Summit variations, each in men's and women's fits. What's great about the range is the amount of choice you have.
One of the first decisions to make when it comes to your boots is whether you want leather or fabric boots. Both are super durable, comfortable and fully waterproof but have slightly different features.
Fabric walking boots are easier to break in as they're slightly softer, they're also lighter. In comparison, leather walking boots are harder to break in and heavier but ultimately are more robust and hardwearing. If you're starting out at Bronze with the ambition to make it to your Gold expedition and even further, leather boots may cinch the deal!
Each boot in the Recommended Kit collection boasts Hi-Tec's Dri-Tec technology, similarly to jackets, it's a waterproof membrane, but this time in your boot. It also features a water repellent outer, to really keep rain and morning dew at bay. In addition to weatherproofing, Hi-Tec's boots feature layers of midsoles, outsoles and EVA footbeds, all working together to keep your foot cushioned and supported, vital for any expedition. Find out more about footwear construction in our footwear terminology blog.
Accessories
Socks
When you've decided on the perfect pair of boots, you'll need to match them with a practical pair of socks too. Bridgedale are the chosen brand of socks by The Duke of Edinburgh's Award, and specifically their Hike range.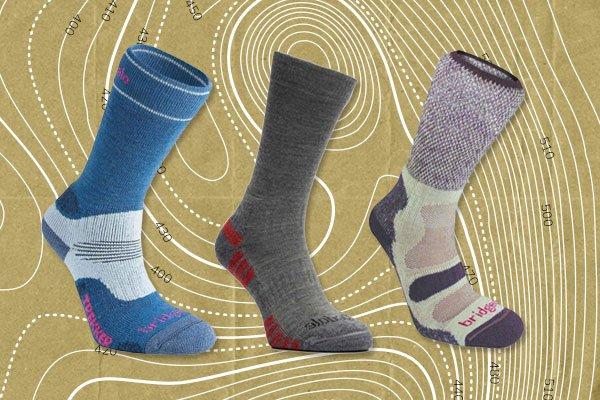 The Hike range have over a century of history intertwined in their construction, built with insulation and moisture control to ensure you have the best performance whether it's hot or cold.
The socks also feature specialised padded areas where your feet are prone to rubbing, designed to stop blisters on long walks. If that wasn't enough, the Hike collection feature something called "flat seams", which means the stitching is completely flat, so socks won't rub against your feet, adding to the already heightened comfort.
Headwear
Optional (but worth it in our opinion) is BUFF® Original Headwear. If you've not heard of BUFF® before, you're seriously missing out. BUFF® began life in Barcelona, and although they were born into enviable heat, they cater for much more than scorching temperatures.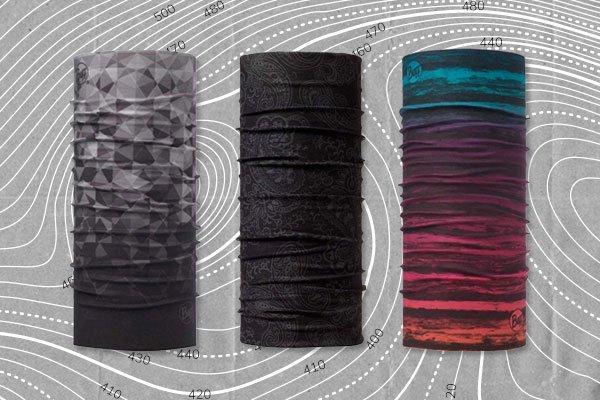 The 'Original Headwear' as it's called, is a versatile headscarf/neck warmer/headband/facemask… you get the idea. There are an impressive thirteen different ways to wear the Headwear, all of which are built for optimal comfort and are eco-friendly. Perfect for your expedition.
Need more advice on DofE Recommended expedition equipment? Check out our DofE Recommended Equipment blog.
DofE participants can enjoy a 15% off discount with us, and if you're a lucky leader it's 20%.