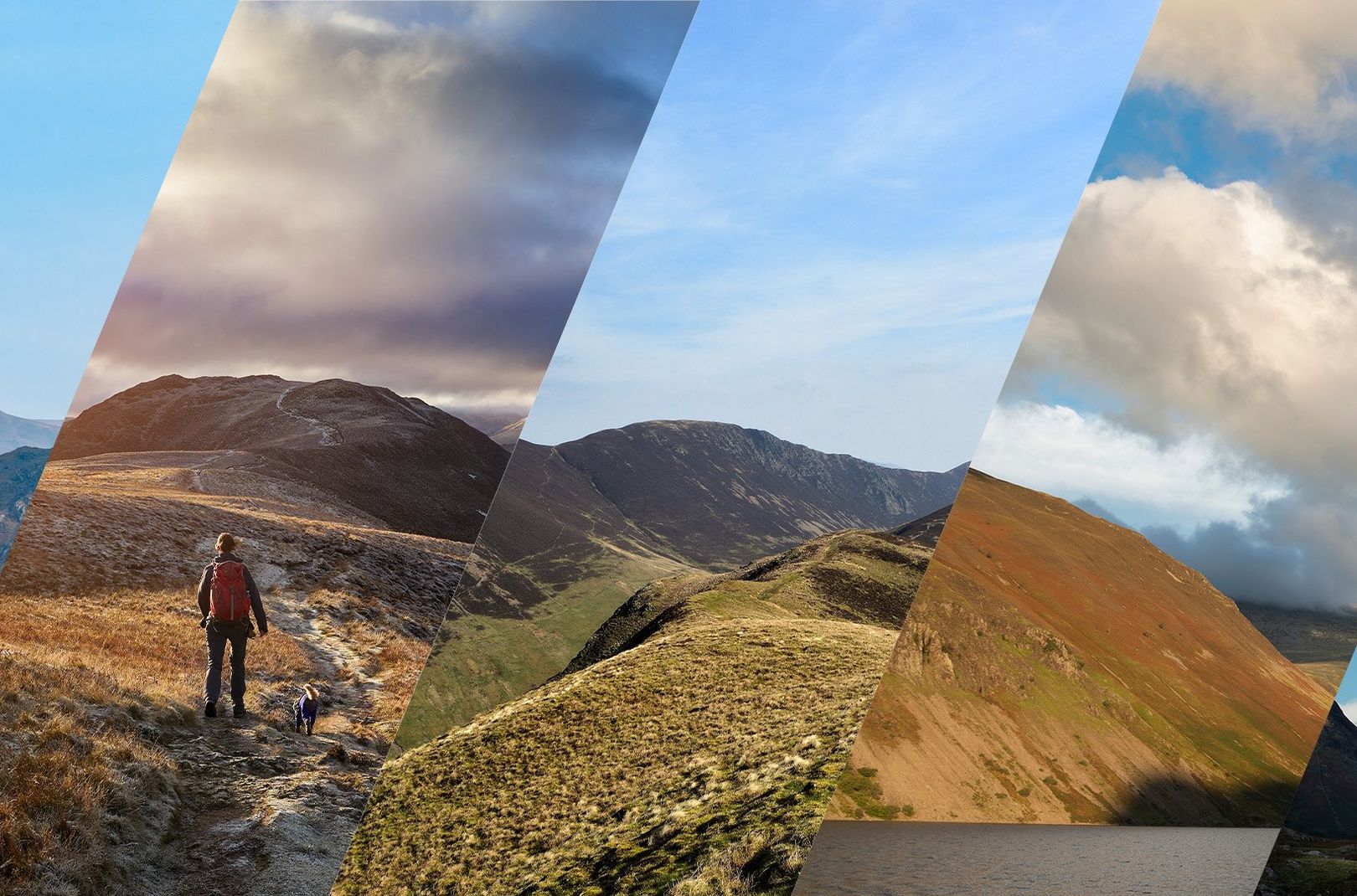 Looking for inspiration on your next hill bagging adventure? The Lake District is home to some of most breathtaking scenery in the UK and has more fells than you could shake a walking pole at. We wanted to know where to find the best lesser-known fells in the lakes are, so we asked a local expert who has climbed every single Wainwright. Meet Kate Henry…
Lancashire born and bred, Kate caught the hiking bug in 2018 while exploring Yosemite National Park during a road trip in the USA. Craving the stunning scenery that she had experienced in California, she set about hiking the top 10 highest summits in the Lake District. Kate was hooked. She has been bagging fells ever since and recently completed the set – all 214 of them!
"Hiking for me is the great escape" claims Kate. "I love pushing myself physically and I always need to have a goal to focus on. I've also found it also really helps me switch off and clear my head after the working week – it's similar to four Gin & Tonics, but with better health benefits!"
The best-hidden gem Wainwrights in the Lake District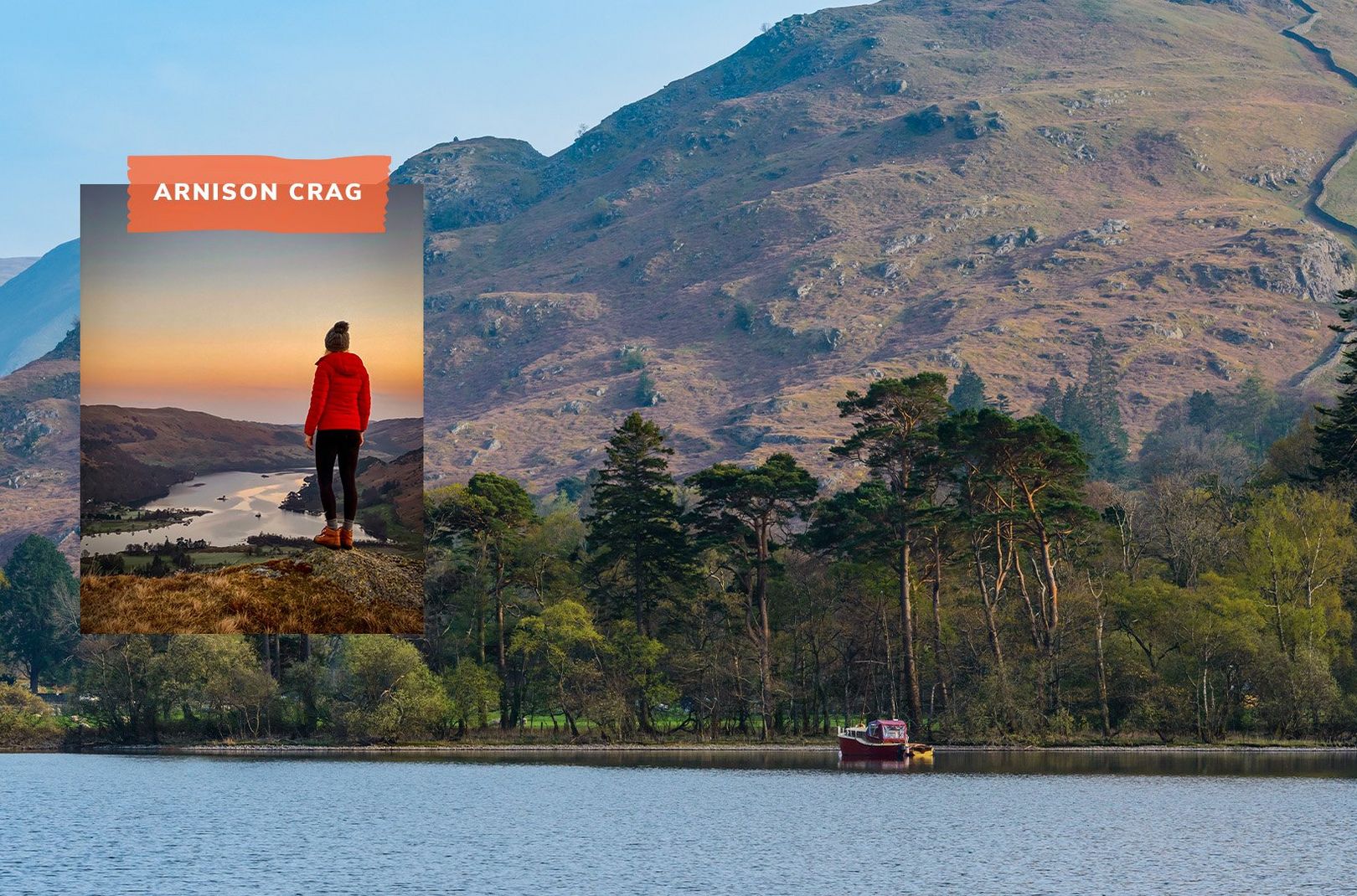 1. Arnison Crag (Eastern Fells)
Elevation: 433m
Route: Birks & Arnison Crag from Patterdale
Length: 5.5 miles / 8.9 km
Start: Patterdale | grid ref: NY395159) | postcode: CA11 0NN
Overlooking Patterdale, Arnison Crag is a small yet steep fell that was described by Alfred Wainwright as having "a summit worthy of a mountain". When taken on direct, it delivers maximum reward for minimum effort and is a great little summit to get up to for sunrise. It takes around 40 minutes straight up and you are greeted with incredible views of Ullswater. I recommend adding on Birks and St. Sunday Crag for a tougher loop hike with extra views.
Patterdale is an ideal start point for this route. There's street parking and a handful of small car parks when it's busy. You can also take advantage of the food and drink on offer at the White Lion Inn to round off your adventure.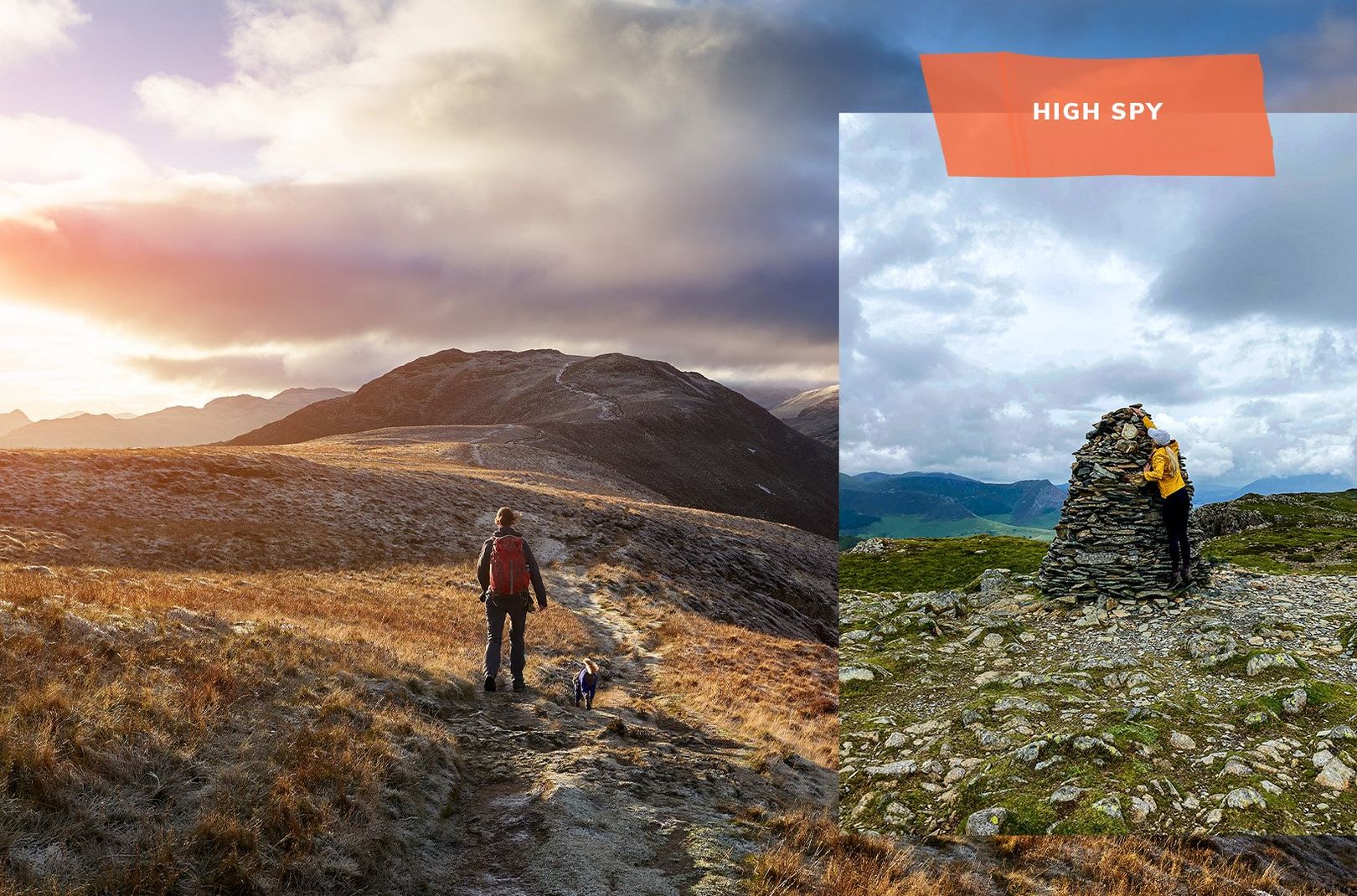 2. High Spy (North-Western Fells)
Elevation: 653m
Route: The Newlands Watershed
Length: 13.8 miles / 22.2 km
Start: Skelwith Bridge | grid ref: NY242208 | postcode: CA12 5UE
OS Map: OL4 The Lake District: North-Western Area
Part of the Newlands Watershed loop, High Spy is the highest of the fells that run south from Cat Bells towards Borrowdale. As you can imagine throughout the 214 fells, I've seen many a pile of rocks on the summits. High Spy was my favourite – can you see why? The characterful summit is complimented with stunning views over the Newlands Valley.
If you walk this route in summer you'll come across hoards of the Lake District's famous Herdwick sheep and sloped carpeted with green ferns. It's a stunning day in the Lakes!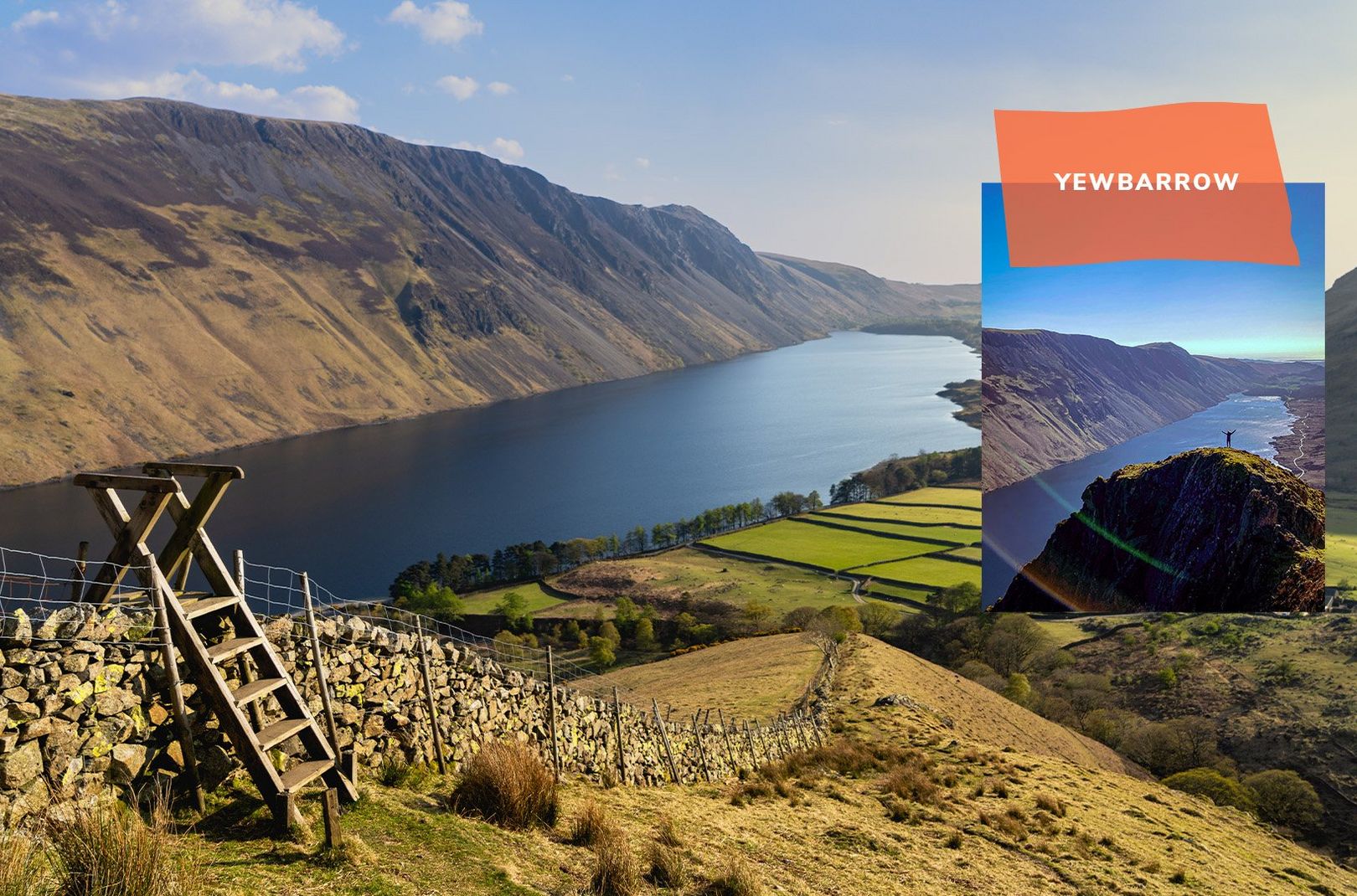 3. Yewbarrow (Western Fells)
Elevation: 628m
Route: Mosedale Horseshoe
Length: 10.8 miles / 17.4 km
Start: Lake Head car park | grid ref: NY182075 | postcode: CA20 1EX
OS Map: OL7 The English Lakes - South Eastern Area
Completing the Wainwrights encouraged me to visit parts of the Lakes that I had never been to before. The Western Lakes quickly became my favourite area and the Mosedale Horseshoe is a great loop to experience this amazing part of England.
Yewbarrow overlooking Wast Water is the perfect end to this route, with picture-postcard views. There are shorter, more direct routes to the steep ascent of Yebarrow, but the full horseshoe is one of the best days out in the Lake District if you have the time and stamina.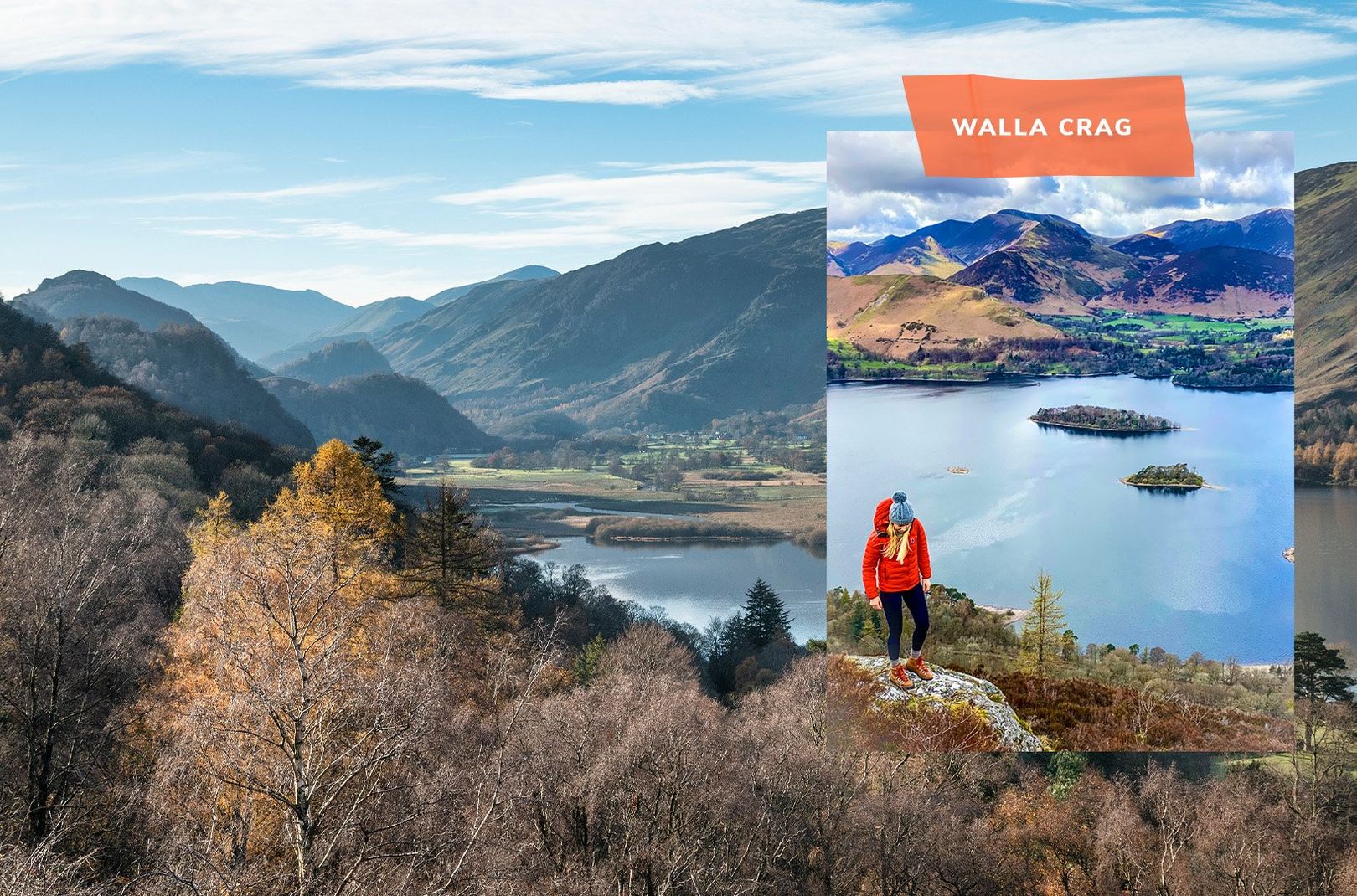 4. Walla Crag (North-Western Fells)
Elevation: 379m
Route: Walla Crag and the Great Wood
Length: 2.9 miles / 4.7 km
Start: Great Wood Car Park | grid ref: NY271214 | postcode: CA12 5UP
OS Map: OL4 The Lake District: North-Western Area
Walla crag was my first official Wainwright fell. The day after I finished it, I went back to revisit it, which tells a story itself. It makes you earn the breathtaking views from the summit, with much of the ascent spent on tree-lined Cat Gill. When it opens up and the amazing views over Derwentwater come into focus, you'll be hard-pressed not to fall in love with this place.
You can get up and down this short Wainwright in an hour and a half, but I recommend adding on Bleaberry Fell if you fancy something a little tougher. You're well-placed for a spot of post-hike refreshment too, with Keswick just a couple of miles up the road.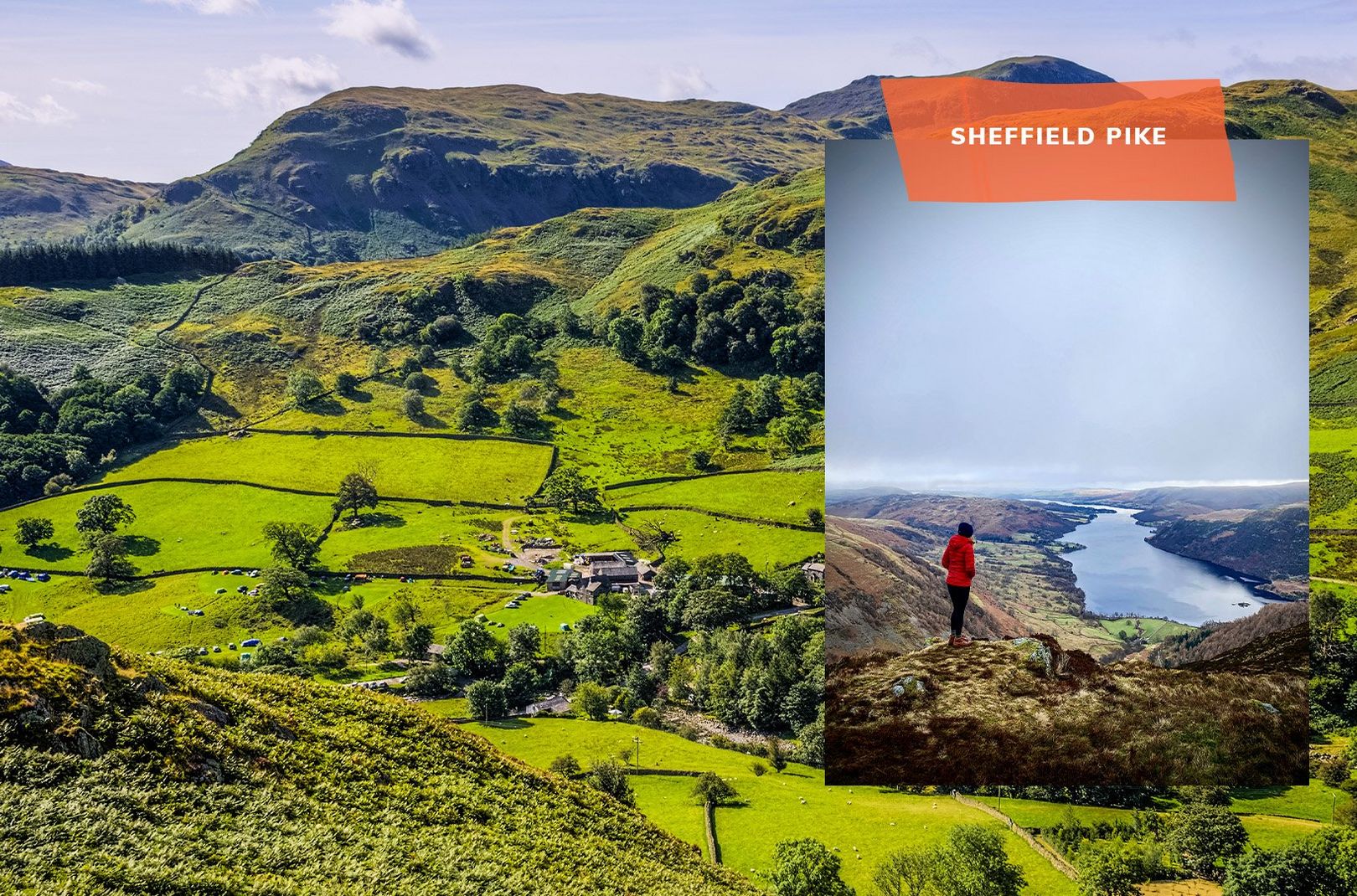 5. Sheffield Pike (Eastern Fells)
Elevation: 675m
Route: Sheffield Pike with Hart Side and Glenridding Dodd
Length: 7.3 miles / 11.7 km
Start: Stybarrow Crag | grid ref: NY387178 | postcode: CA11 0NG
OS Map: OL5 The Lake District: North-Eastern Area
I had big expectations for Sheffield Pike and it didn't disappoint. It boasts unreal views over Ullswater even on the gloomiest of days! If you're looking to bag multiple Wainwrights in one day, then this walk will be a very productive day on the hill with three to go at. Alternatively, find a shorter route straight up Sheffield Pike which boasts the best lake views of the trio.
If you're following my suggested route, combine Sheffield Pike with Hart Side and Glenridding Dodd for a more testing loop. The start point is a small roadside car park just a couple of minutes north of Glenridding petrol station – you'll see it.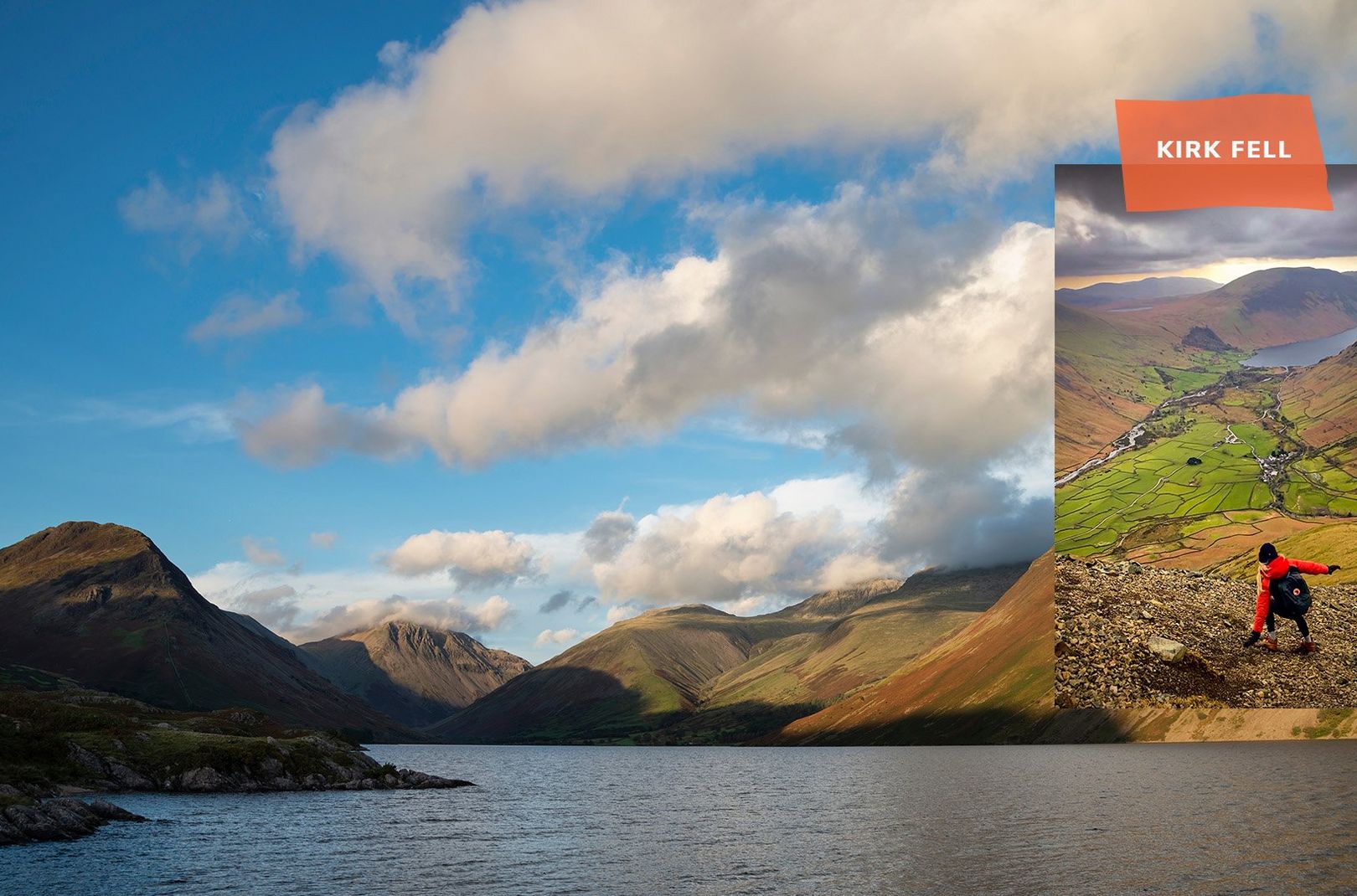 6. Kirk Fell (Western Fells)
Elevation: 802m
Route: Great Gable and Kirk Fell
Length: 3.2 miles / 11.7 km
Start: Wasdale Head | grid ref: NY186085 | postcode: CA20 1EX
OS Map: OL6 The Lake District: South-Western Area
This one is not for the faint-hearted! Let's not sugar coat it, this is a tough climb but the reward for your effort is unrivalled views over Wast Water. Great Gable often gets all the attention in this area but I fell in love with the steep slopes and crags of Kirk Fell.
Head back down the path to the right-hand side, unless you are partial to sliding down mountains via Scree. As you can see, I learned this lesson the hard way. Maybe they should rename it to 'Kate Fell'!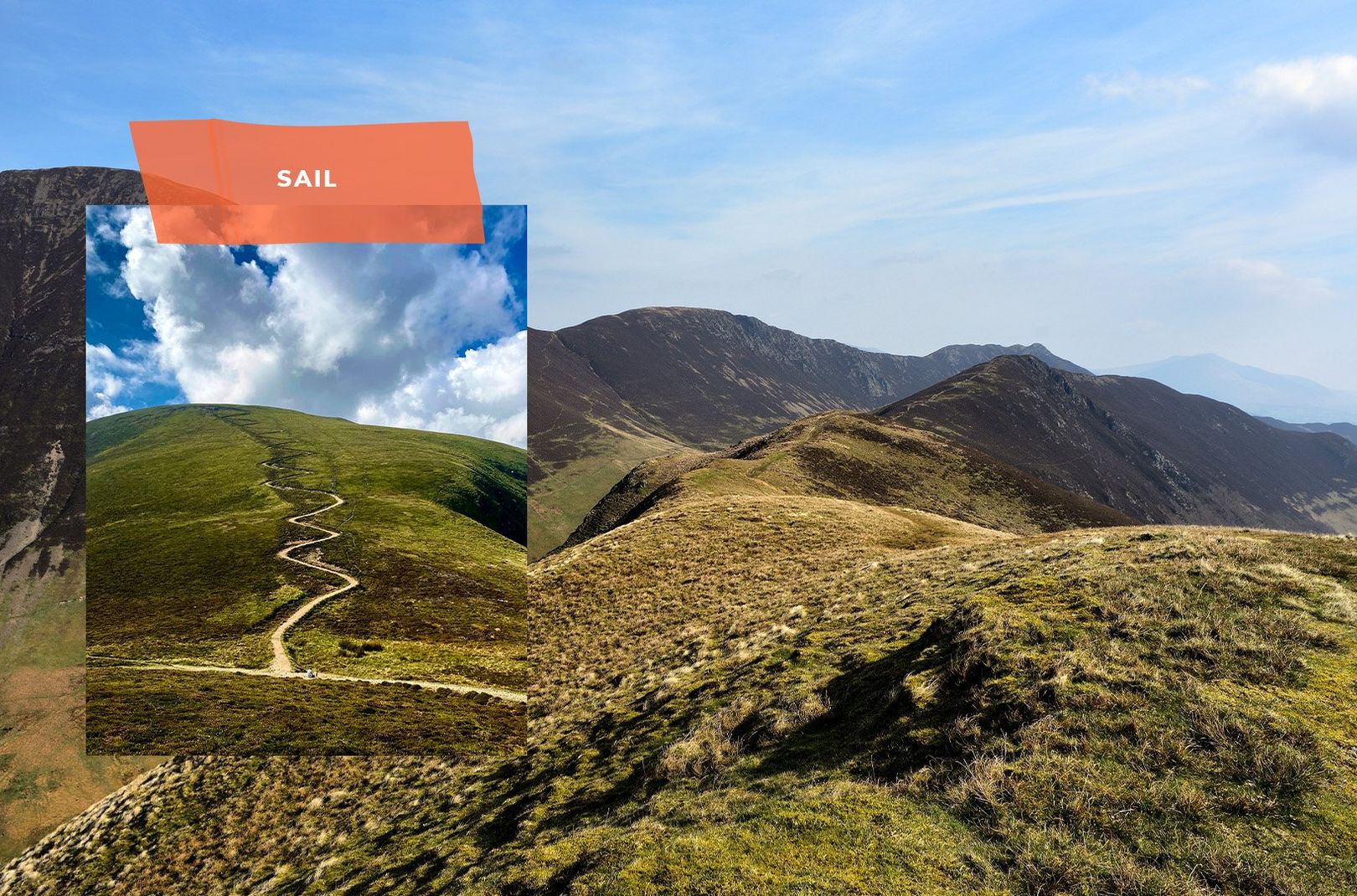 7. Sail (North-Western Fells)
Elevation: 773m
Route: The Coledale Horseshoe
Length: 9.3 miles / 15.0 km
Start: Brathwaite | grid ref: NY229236 | postcode: CA12 5TL
OS Map: OL4 The Lake District: North-Western Area
Have you ever seen a more aesthetically pleasing path? Part of the Coledale Horseshoe, Sail is my favourite path in the Lake District. Plan in this Horseshoe on a clear summer's day for views across Keswick – I promise you will not be disappointed.
The route starts at Brathwaite and takes in a total of five Wainwrights, perfect for those looking to tick off multiple fells in one day. Despite its length, the route is pleasant and manageable for most with a variety of terrain and scenery to keep you entertained. Road parking can be busy in summer but the village school doubles up as a car park on weekends.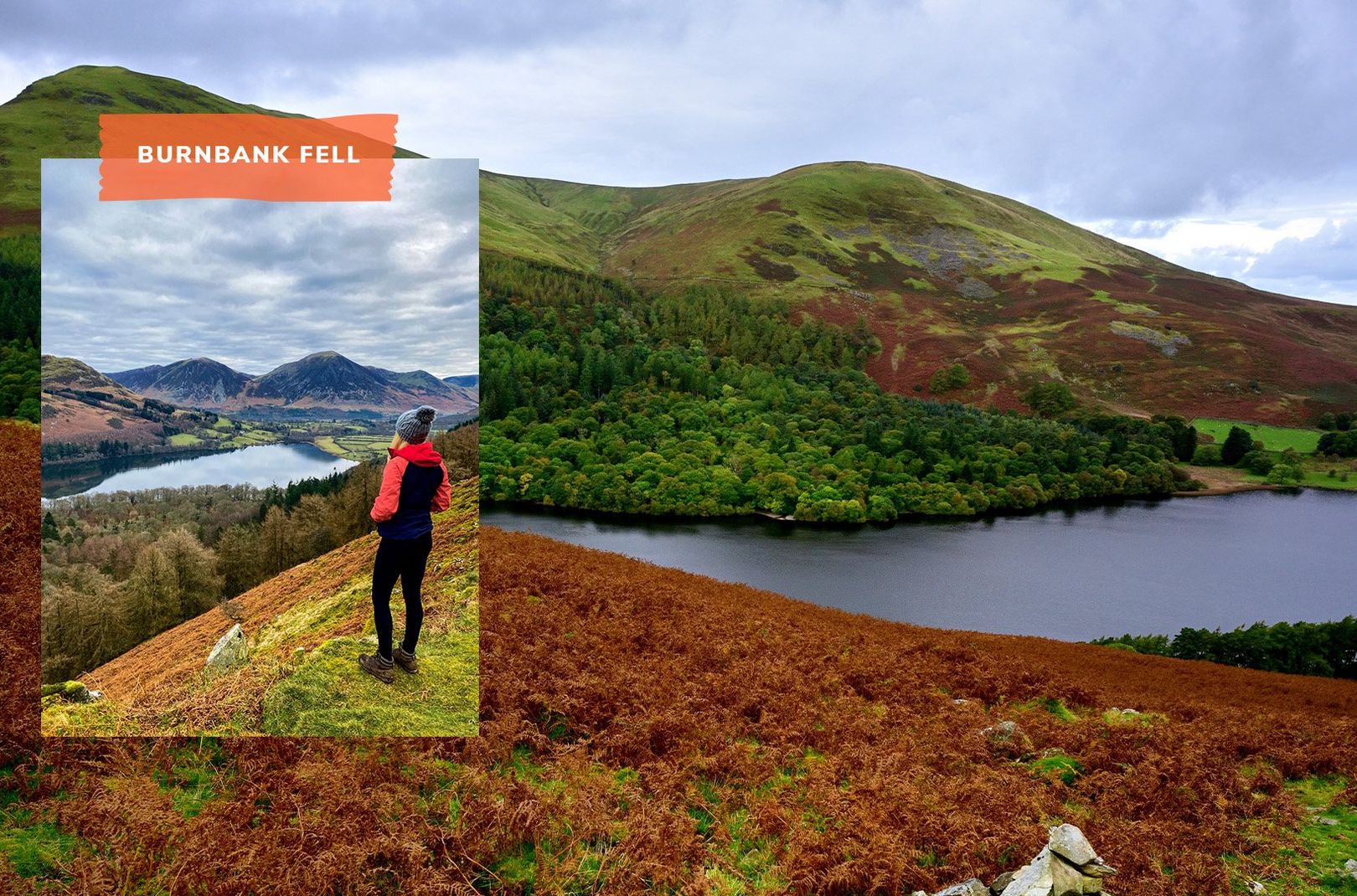 8. Burnbank Fell (Western Fells)
Elevation: 475m
Route: Burnbank Fell, Blake Fell, Gavel Fell
Length: 8.6 miles / 13.8 km
Start: The red phone box at Loweswater | grid ref: NY140210 | postcode: CA13 0RU
OS Map: OL4 The Lake District: North-Western Area
By now you will have noticed there is a theme to my favourite fells – they usually involve a picturesque Lake view. Burnbank Fell is no exception and comes with amazing views over Loweswater. Expect steep sections with plenty of visual rewards.
I combined Burnbank with Gavel Fell and Blake Fell for a more testing loop which gave me a hattrick of Wainwrights. Loweswater Inn is just a stone's throw from the start/end point of this route and is a good spot for a well-earned drink after your day on the hill.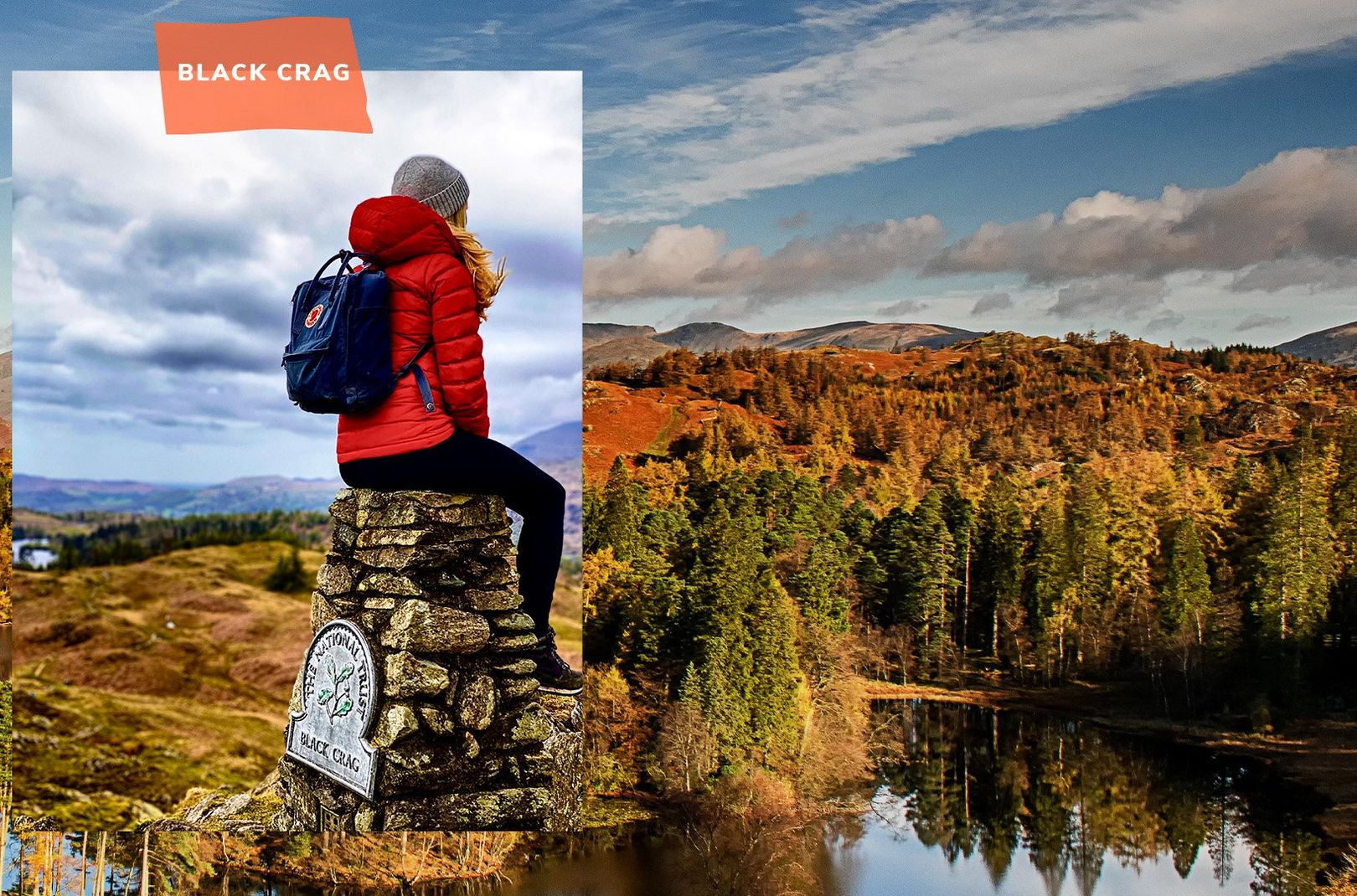 9. Black Crag (Southern Fells)
Elevation: 323m
Route: Black Crag and Tarn Hows
Length: 6.7 miles / 13.8 km
Start: Glen Mary Bridge car park | grid ref: SD321998 | postcode: LA21 8DP
OS Map: OL6 The Lake District: South-Western Area
If like me you appreciate a trig point, Black Crag is a must-visit. It's a relatively easy walk to the summit but delivers maximum enjoyment. It would be a shame not to combine your Black Crag hike with nearby Holme Fell which offers up stunning views over Coniston.
The route starts off at Tarn Hows, a popular beauty spot that, understandably, gets very busy during peak summer months. The largest car park nearby is at Tarn Hows but Glen Mary Bridge is a good starting spot and often slightly quieter.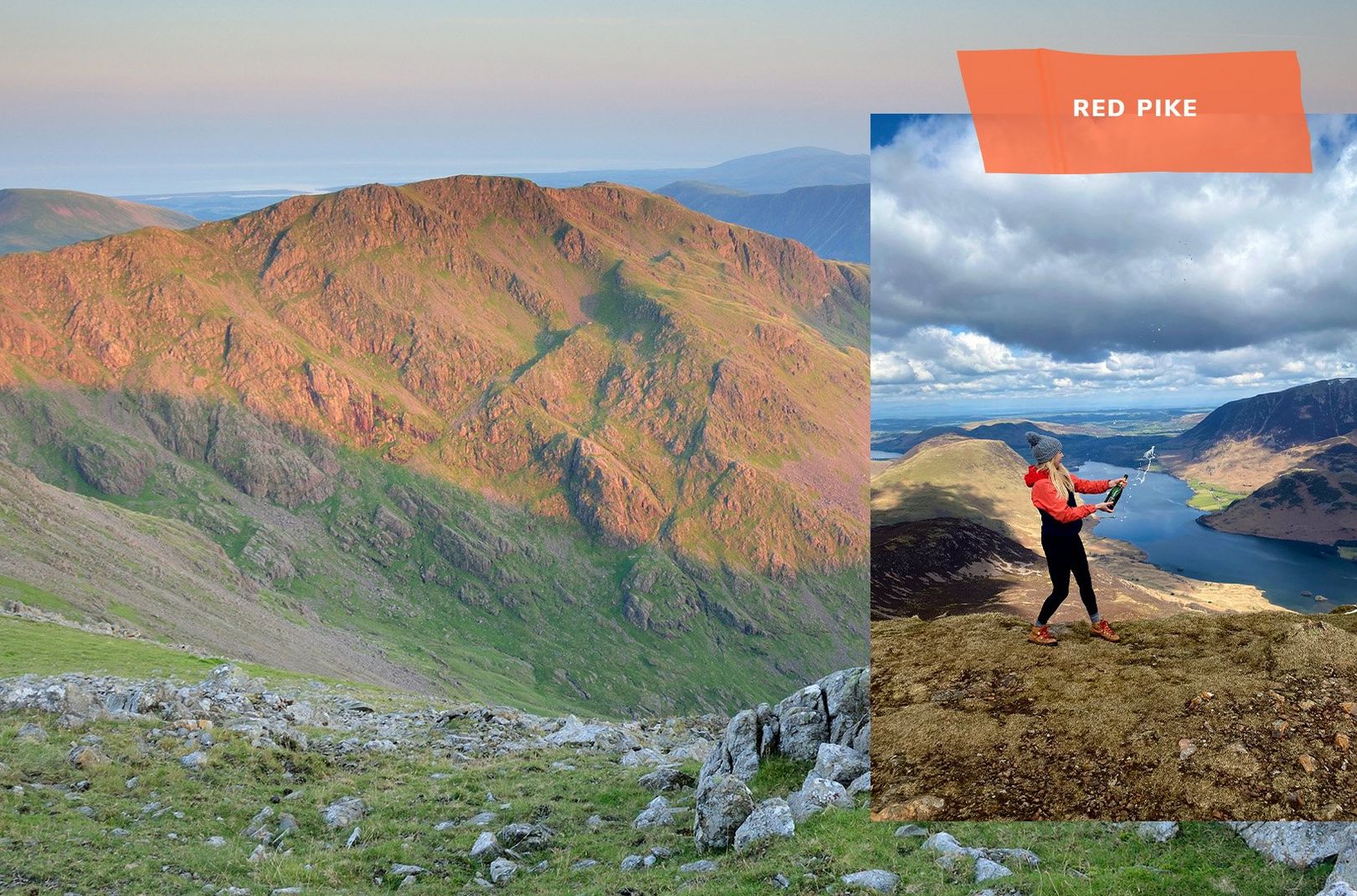 10. Red Pike (Western Fells)
Elevation: 826m
Route: The High Stile Range
Length: 8.5 miles / 13.7 km
Start: Buttermere | grid ref: NY174169| postcode: CA13 9XA
OS Map: OL6 The Lake District: South-Western Area
No pun intended, but everything fell into place for my final hike. All week I was weather watching, it looked a bit iffy and at one point I was praying for anything other than rain. The weather gods came through and provided perfect conditions – they even chucked in blue skies! I'd recommend combining it with High Crag & High Stile for an incredible loop with unreal views of Buttermere and Crummock Water.
Parking at the National Trust car park outside Buttermere village, you'll take on Red Pike first before continuing along the ridge and summiting High Stile and High Crag. I hope you get a clear, sunny day as I did and have a 'pinch yourself' moment as you stare across Crummock Water.

Feeling inspired? Follow Kate as she explores the Lake District and beyond on her Instagram page.