Fancy a new hobby? Foraging in the UK is making a comeback thanks to a surge in popularity in outdoor activities. As well as being fun and educational, it's also sustainable and helps to lower our carbon footprint.
We have a plentiful supply of wild foods here in the UK, with each season offering up a delightful selection of mother nature's finest. In this blog, we'll introduce you to some of the most popular foraging finds that are available all over the nation.
Is it legal to forage in the UK?
Foraging in the UK is legal provided you're in a public space or have the landowner's permission. There is a code for responsible foraging that helps to keep you safe and protect the plants and their surroundings.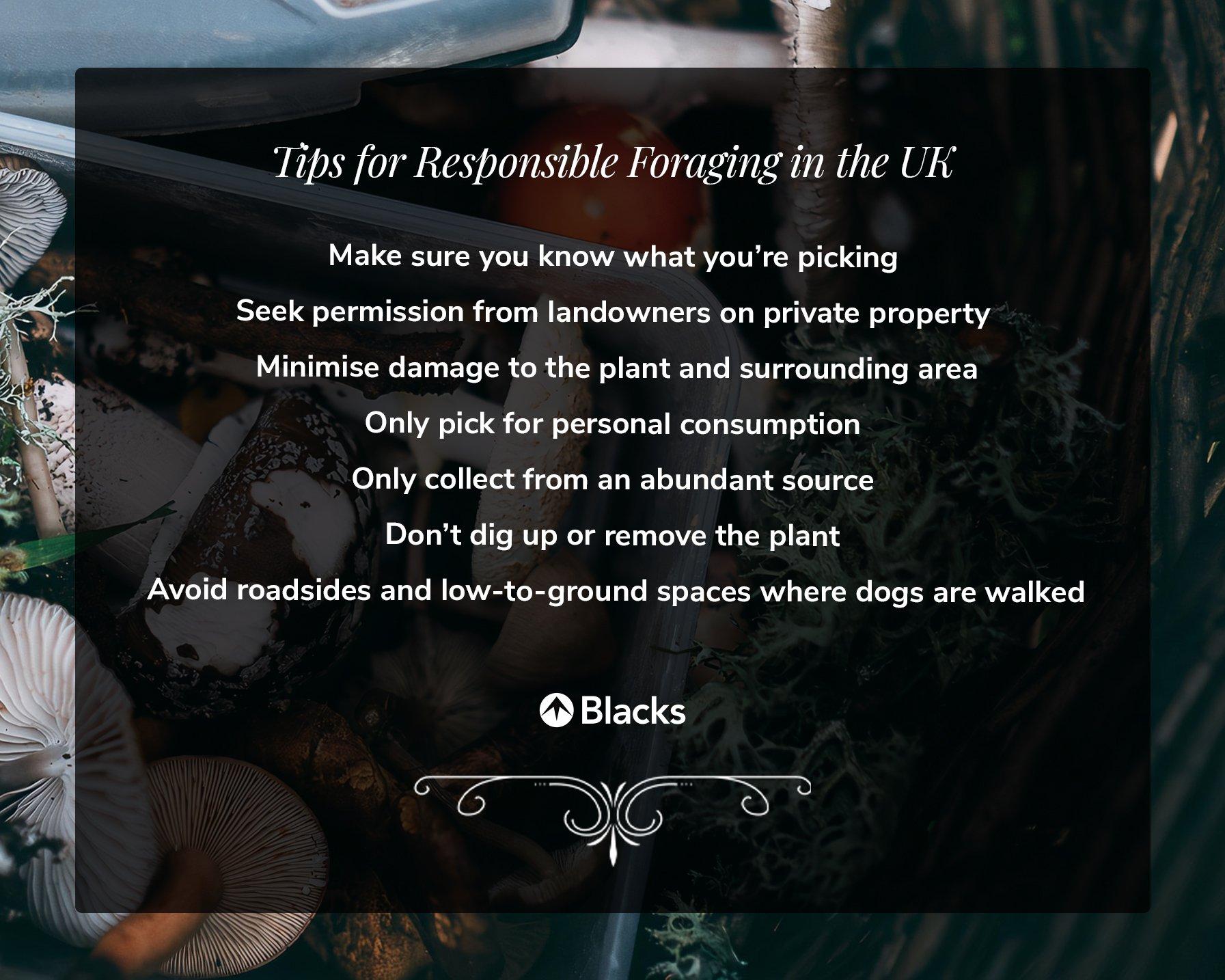 1. Make sure you know what you're picking
2.Seek permission from landowners on private property
3.Minimise damage to the plant and surrounding area
4.Only pick for personal consumption
5.Only collect from an abundant source
6.Don't dig up or remove the plant
7.Avoid roadsides and low-to-ground spaces where dogs are walked
Foraging in Spring (March, April, May)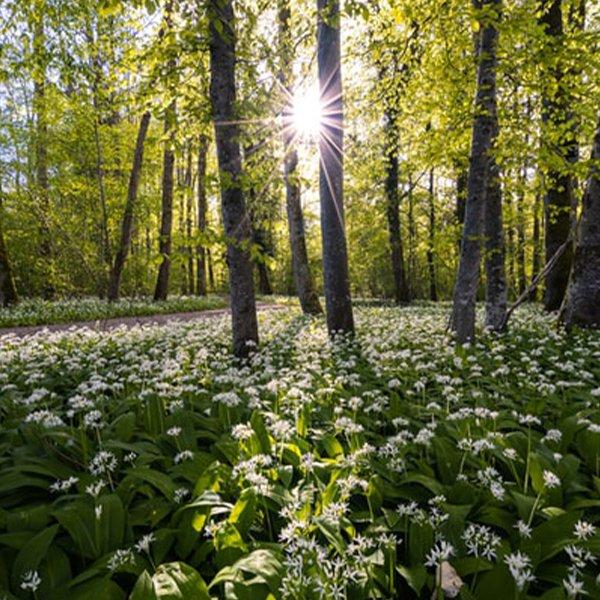 Wild Garlic
Whilst on a springtime woodland walk, keep an eye – and a nose – out for this vibrant green plant that pops up all of a sudden in shady and damp areas. With bright white flowers and an unmistakable garlicky scent, it's an easy one to spot. Both the flower and the leaves are edible, but it's the leaves that are most popular amongst foragers.
The plant typically blooms between April and June, but the leaves appear around March. They taste best when picked young and can be used to make delicious soups and sauces. As well as its distinctive taste, wild garlic is lauded for its heart-healthy properties. The plant is believed to lower cholesterol and have a positive impact on blood pressure.
Once you've picked around 150 grams, cook up this delicious Wild Garlic Pesto. Perfect with pasta or an accompaniment to meat and fish, it can be eaten straight away or stored in the fridge for a few days.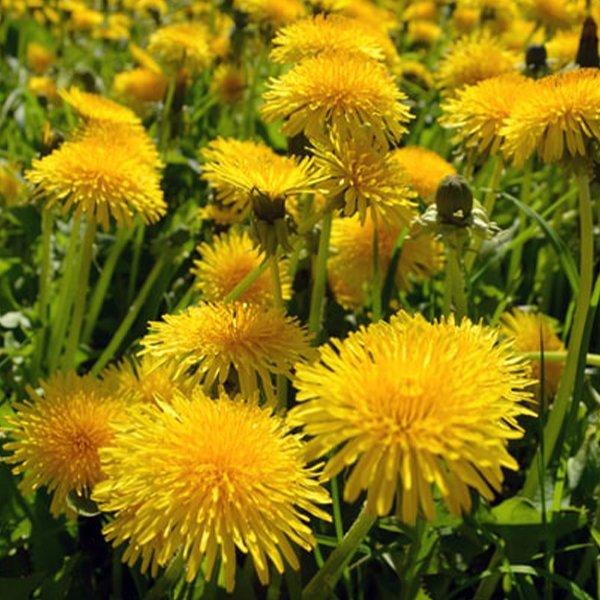 Dandelion
One of the best sights of late spring is the carpet of sunshine that floods parks and fields when Dandelions bloom. As well as being a sight for sore eyes, the entire plant is also edible. Its green leaves are even considered a herb and feature in many pasta, salad and risotto dishes.
Dandelion is full of potassium, which contributes to good kidney function and works to reduce water retention in the body.
One of the most popular uses, particularly in the North of England, is Dandelion and Burdock Cordial. To make this thirst-quenching drink, you're going to need some Burdock, which can be foraged in Summer. Either dry your dandelion root and wait for Burdock to bloom, or buy some dried Burdock root from a health shop.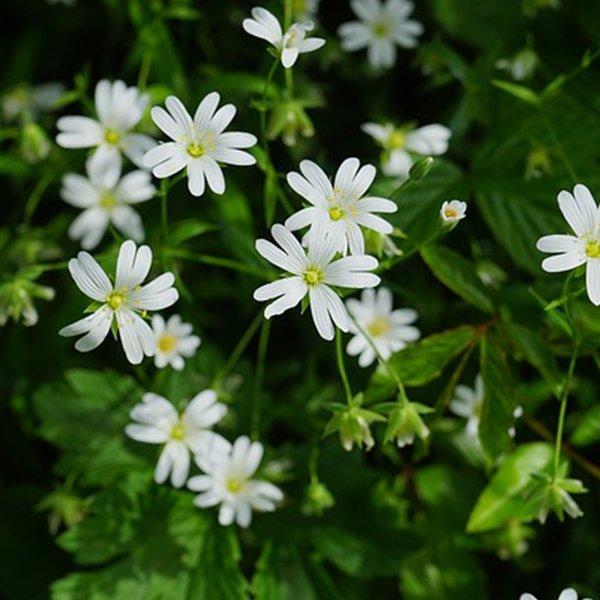 Chickweed
This widespread wildflower is a hardy plant that can be seen all year round but tends to be most prominent in spring. You'll find it everywhere from coastal paths and cliffs to fields, farmyards and gardens. As you might have guessed, chickweed was traditionally used as chicken feed. Nowadays, it's more commonplace to see the star-shaped plants in salads and stir-fries.
Chickweed has been used as a herbal remedy. It's claimed that the plant helps to reduce inflammation and boost immunity by fighting off germs.
Give your steaks and grilled fish a bold punch of flavour with this Chickweed Chimichurri (Chickichurri) recipe. It has a spicy, herby taste that works perfectly as an accompaniment to meat. For a meat-free alternative, the sauce also adds a kick to roasted cauliflower or potatoes.
Foraging in Summer (June, July, August)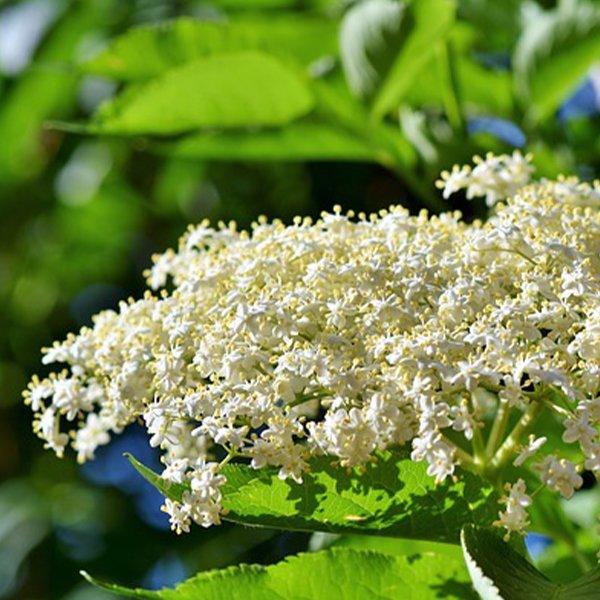 Elderflower
A signpost for the start of summer, a cloud of white elderflowers with vivid green leaves is a sight that's bound to put a smile on your face. Found on elder trees and hedgerows all over the UK usually around the start of June, they give off a subtle yet pleasant scent.
The flowers are said to have antiseptic and anti-inflammatory effects, which help to soothe symptoms of the common cold as well as aches and pains.
Why not whip up a refreshing batch of Elderflower cordial to see you through summer? It tastes lovely with sparkling water or soda. Or, if you're feeling extra fancy, add it to a glass of fizz with an elderflower for decoration!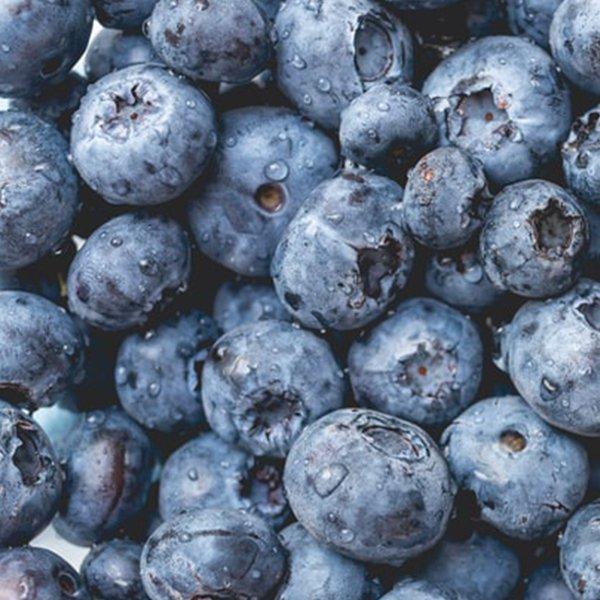 Bilberries
Bilberries are a British native and nearly-identical twin of the blueberry. Call it patriotism, but I think the Bilberry wins hands down in the flavour department. It has a sweeter, deeper flavour that makes it perfectly suited to jams and liqueurs. You'll find it around mountains, moorland, heathland and woodland where the soil is slightly more acidic.
Bilberries are rich in nutrients and antioxidants and have even been cited as a means to improve your night vision. They are also linked to improving brain function and there is currently research being done to assess whether the super-fruit may be able to help treat or prevent Alzheimer's Disease.
Bilberry Jam on toast is a delightful way to start a summer's morning and makes for a thoughtful gift for friends and family. Alternatively, add them to porridge or baked goods to add a sweet burst of flavour.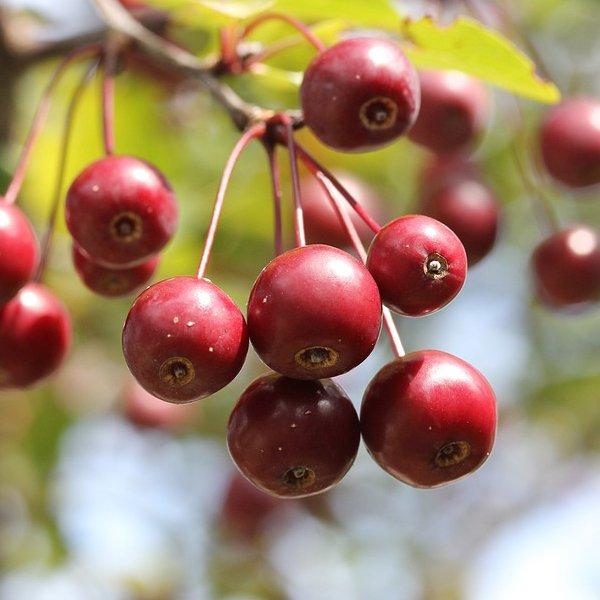 Crab Apples
Crab apples are delightful fruits that appear late in summer after the beautiful white blossom has disappeared from the trees. They pop up in hedgerows, parks and woodland and are hard to mistake thanks to their distinctive look.
A good source of Vitamin A, these tiny fruits help improve immunity and are good for the skin.
Much smaller than common apples, they are bitter and rather unpleasant eaten raw but take on a brilliant flavour in this Crab Apple Liqueur. For a truly impressive party drink, add some gold flake to your foraged tipple.
Foraging in Autumn (September, October, November)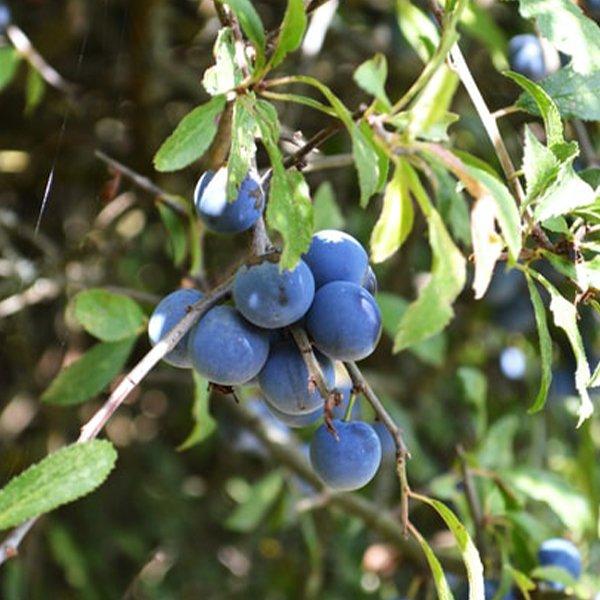 Sloes
As the leaves fall from the trees in Autumn, sloe berries found on Blackthorn plants begin to ripen and become a rich bluey-purple colour. They appear all over the UK, but you'll need to be quick to beat the hordes of gin fanatics looking to pick a few for this year's vintage of homemade Sloe Gin.
Some say you shouldn't pick a sloe until after the first frost when using them for gin, as this is what breaks the skin and allows the berry to infuse. However, 24 hours in the freezer will mimic the frost so feel free to pick away as soon as the sloes turn ripe.
A great tip my grandfather once gave me for sloe gin is to add a crushed almond. It gives the spirit a delicate marzipan aftertaste. It's also a good idea to leave the sloes infusing for as long as possible – if you can wait 12 months instead of six your gin will have a much deeper flavour.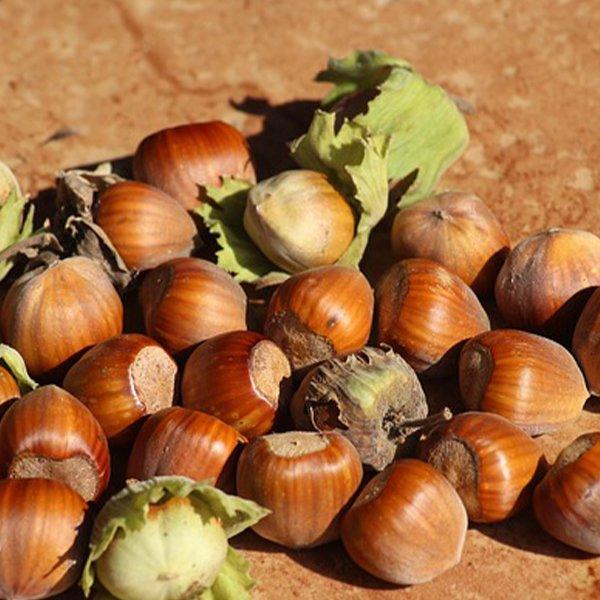 Hazelnuts
Hazelnuts are an autumnal classic. When you notice the leaves of a nearby hazel tree change in colour around September to October, look out for the ripe nuts. You'll know they're ready when they're a lovely brown shade and the paper-like wrapping peels away from the nut easily. Alternatively, pick them when they're still green and ripen them at home in a warm, dark space.
Hazelnuts are another heart-healthy food and help to lower cholesterol. They're also rich in Vitamins B and C as well as magnesium and iron.
You can use hazelnuts to make butter and spreads, but I personally love them in Apricot and Chocolate Bars. You'll need a few extra ingredients, but the bars make a great energy-boosting snack to take with you on your next walk or hike.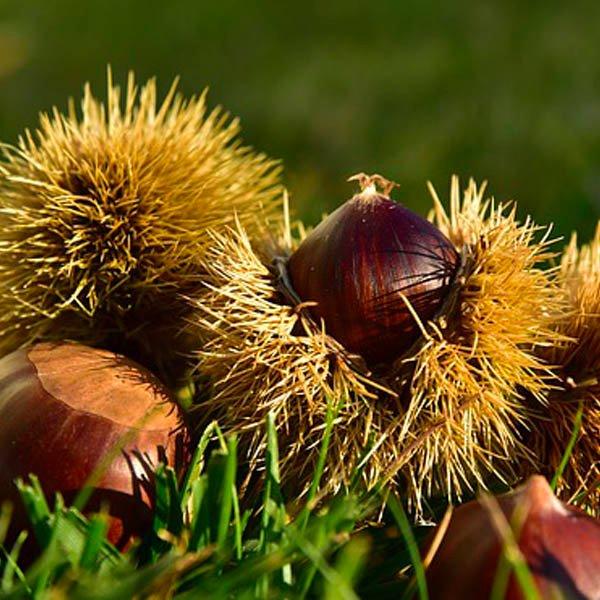 Sweet Chestnuts
If you're the type that likes to get excited for Christmas nice and early, the thought of foraged chestnuts roasting on an open fire will fill your heart with joy. Sweet chestnuts – not to be confused with inedible Horse Chestnuts that are used for conkers – have shells that look like hedgehogs and can be found in late Autumn.
The nuts are full of fibre and contain a generous amount of protein for their size. They also contain vital antioxidants.
All you need for Roast Chestnuts the nuts themselves, but prep time can take a little while. That being said, it's a fun and festive way to spend a Sunday afternoon with your loved ones. 
Winter (December, January, February)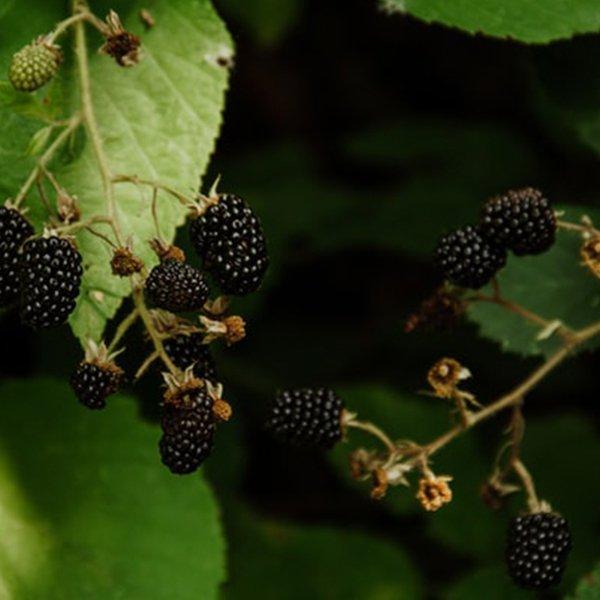 Blackberries
It wouldn't be a foraging guide without Blackberries. The most commonly foraged fruit in the UK, the berries can be picked as late as winter if you find a lesser-known spot. They grow in hedgerows all over the British Isles and are unmistakable in their appearance.
They are bursting at the seams with Vitamin C, helping to maintain healthy skin and bones. They also contain a generous amount of fibre, Vitamin K and manganese.
The fruits are exceptionally versatile and are commonly used in jams, pies, crumbles and juices. For something a bit different, have a go at these Blackberry and Coconut Squares. They're a delicious treat to take with you on a winter walk.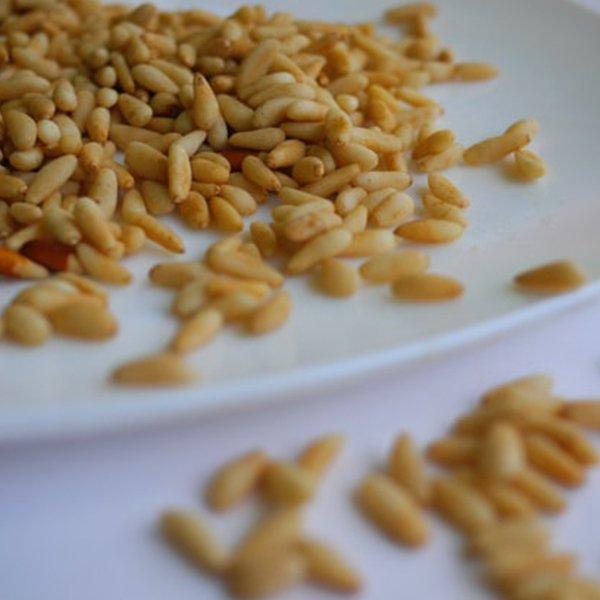 Pine Nuts
Without pine nuts there would be no pesto. And without pesto, life just wouldn't be the same. Okay, maybe a bit dramatic, but these little heroes are an essential part of Italian cuisine. They are quite expensive when bought in shops due to the time and labour required to harvest them by hand, but if you know where to find a mature pine tree you might just get lucky!
Pine nuts are rich in monounsaturated fatty acids and fat-soluble vitamins, making them best friends with your heart.
If you fancy trying something other than a homemade pesto, this Pasta with pine nuts, broccoli, sardines and fennel recipe brings out the best of the humble pine nut.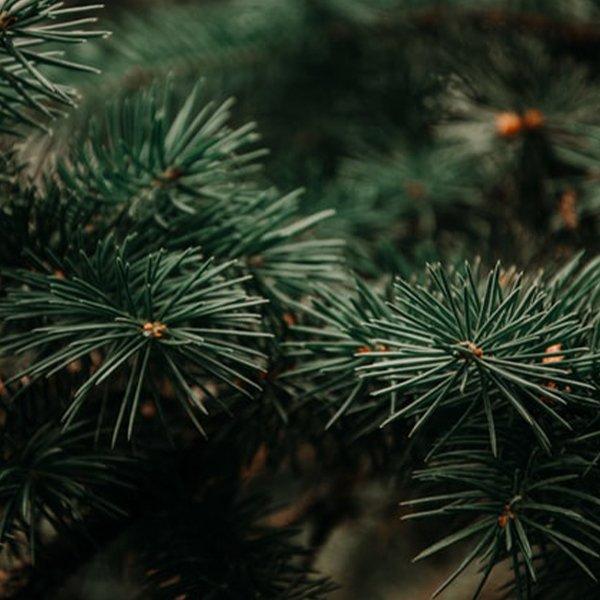 Pine Needle
If your pine nut foraging hasn't been as fruitful as you'd hoped, you can always make do with some pine needle. Pine is what gives forests their distinctive smell – a fresh, earthy scent that's not dissimilar to that of a Christmas tree. Winter is a great time to take some home and experience all the benefits that they have to offer.
Studies have linked pine with an organic compound called alpha-Pinene, which is said to alleviate stress and anxiety. The needles also release Vitamin C when infused in water.
Pine trees are evergreen, so if you get addicted to Pine Needle Tea then there's nothing stopping you from going back for more.
I hope this guide has inspired you to give foraging a go. If it has, let us know how you get on in the comments or on our social channels.