You don't have to be old or unfit to make the most of walking poles. Extra stability is always useful on hiking trails, and walking poles provide just that.
A pair of poles can be extremely useful on uneven terrain and steep gradients as they help you stay upright and relieve joint pressure, reducing the chances of injury. They're also a good way of easing your way into hiking if you lack confidence or walking experience.
With various specifications and features to consider, the world of walking poles can be a little confusing. Don't worry though, this guide will give you all the info you need to find the right poles for you.
Let's get into it.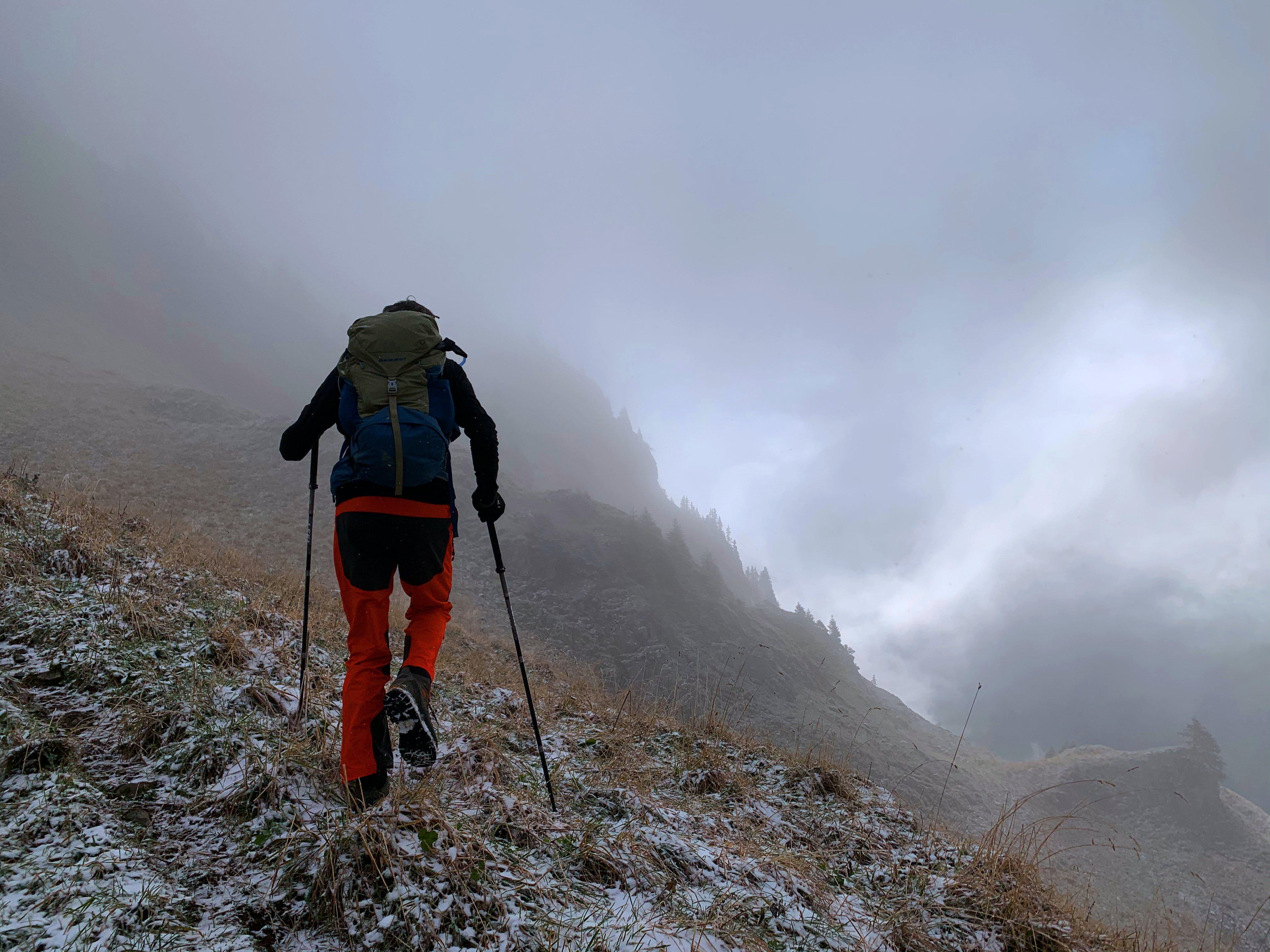 Grips & Hand Loops
Grips:
The default material for walking pole hand grips is rubber. It's a popular choice due to its durability and non-slip properties. You may find that some entry-level walking poles use hard plastic handles; it's best to avoid these as they are rather uncomfortable and will easily slip from your grasp should they become wet.
By moving up the price range, you'll be able to get walking poles that use high-density EVA foam hand grips. As well as being lighter than rubber, this material has better moisture control, meaning you won't lose your grip with sweaty hands.
Top-of-the-range poles will likely feature cork hand grips. These are unrivalled in terms of robustness and moisture management, but command a higher price point as a result. It's for you to decide if the additional comfort and durability is worth it.
Loops:
Hand loops are straps that secure the top of your poles to your wrists, keeping your hand grips within reach at all times. To avoid skin abrasion around your wrists, you should opt for padded straps as opposed to thin nylon ones.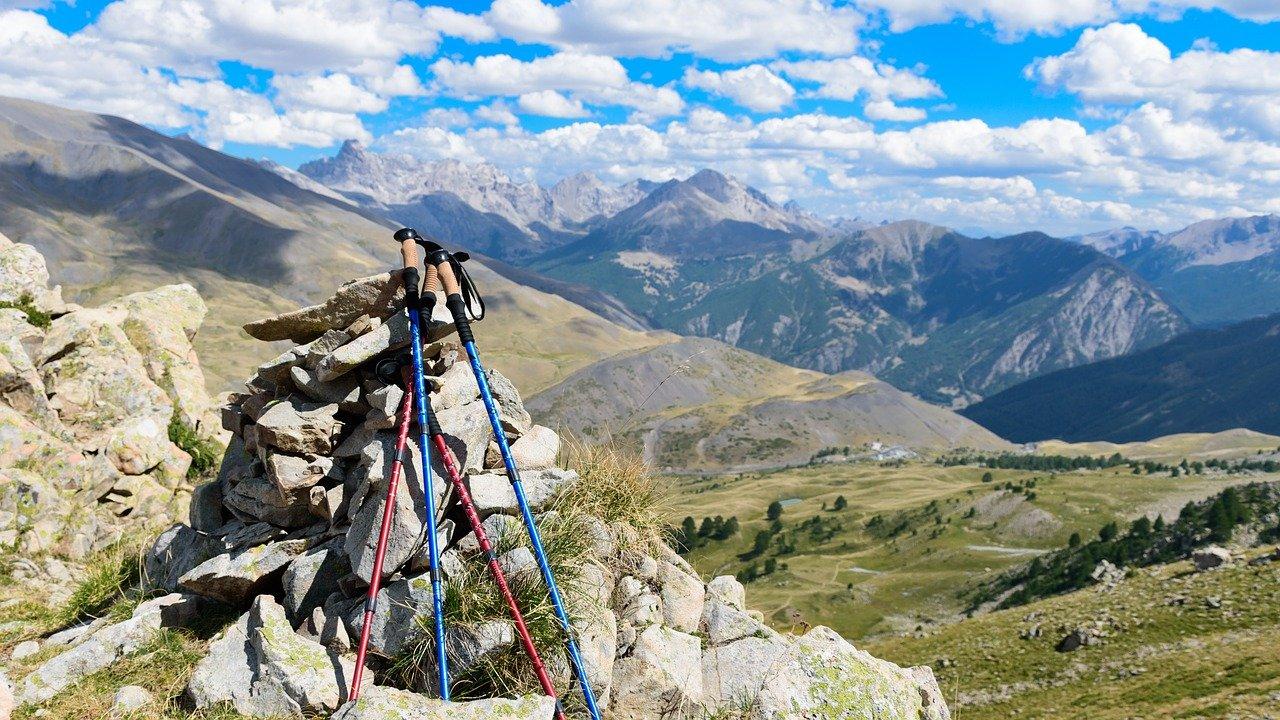 Shafts
The shaft section is integral to any walking pole and is usually constructed from aluminium for lightweight durability. These aluminium poles do a great job and high-grade versions are even popular among the most experienced hiking enthusiasts.
However, if aluminium isn't robust enough, you can always upgrade to carbon fibre walking poles. Carbon fibre is super-lightweight and offers unparalleled strength, making it the perfect material for forging specialist hiking poles.
As you might expect, carbon fibre shafts are only really available on high-end walking poles, so be prepared to spend a bit more money if required.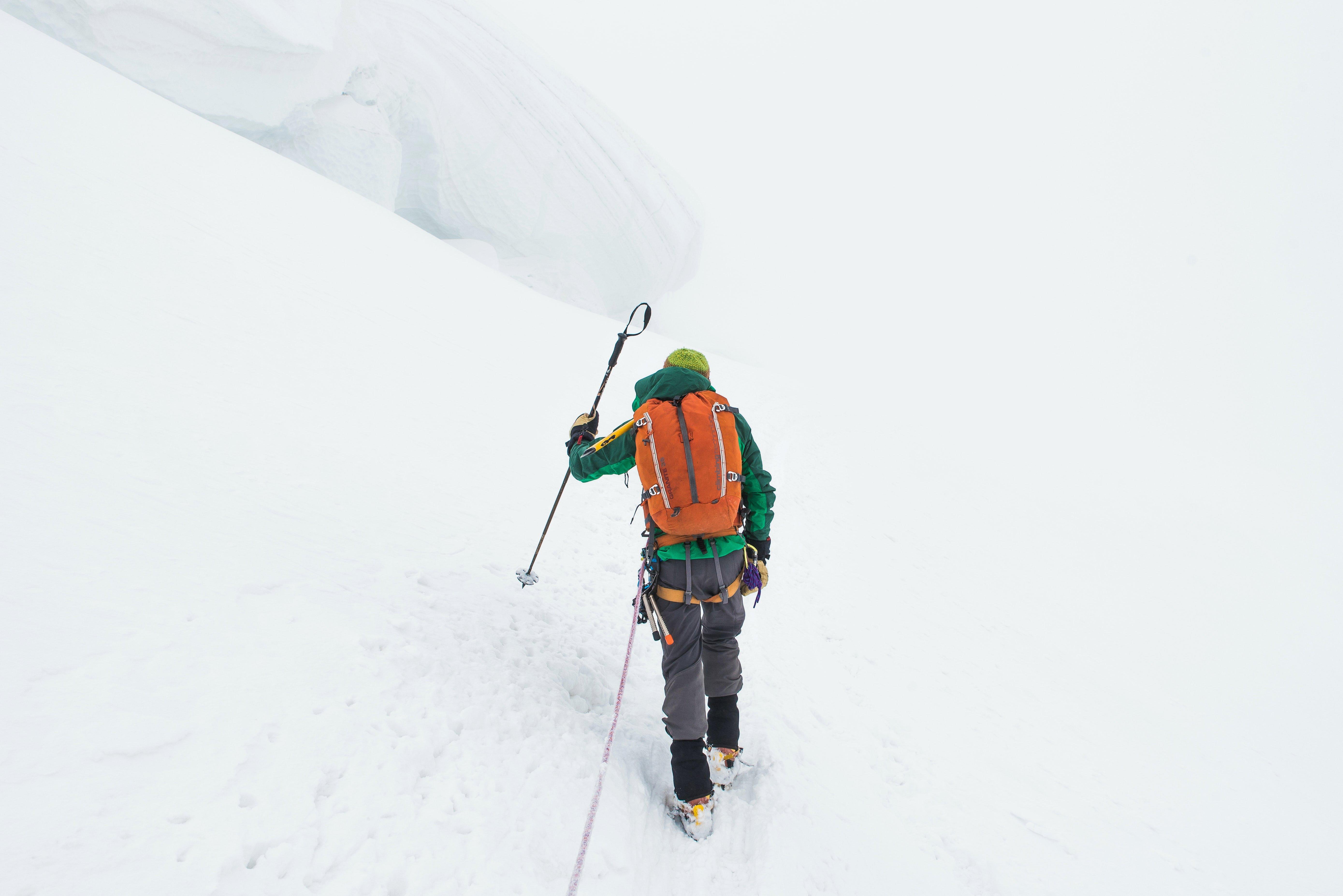 Anti-shock Systems
If you're going to be walking along hard surfaces, or suffer from upper limb and joint pain, anti-shock walking poles are a smart choice. The anti-shock system is integrated into the pole's design and is there to cushion any impact caused by contact with solid ground. In turn, this takes pressure off your joints, leaving you to hike in comfort.
Locking Mechanisms
Twist-lock mechanisms have been a fundamental part of walking poles for decades. However, improvements have been made in recent years, resulting in the introduction of clip-lock systems. Clip-locks make it easier to adjust pole length on the fly; this is particularly useful if your route involves frequent gradient and terrain changes.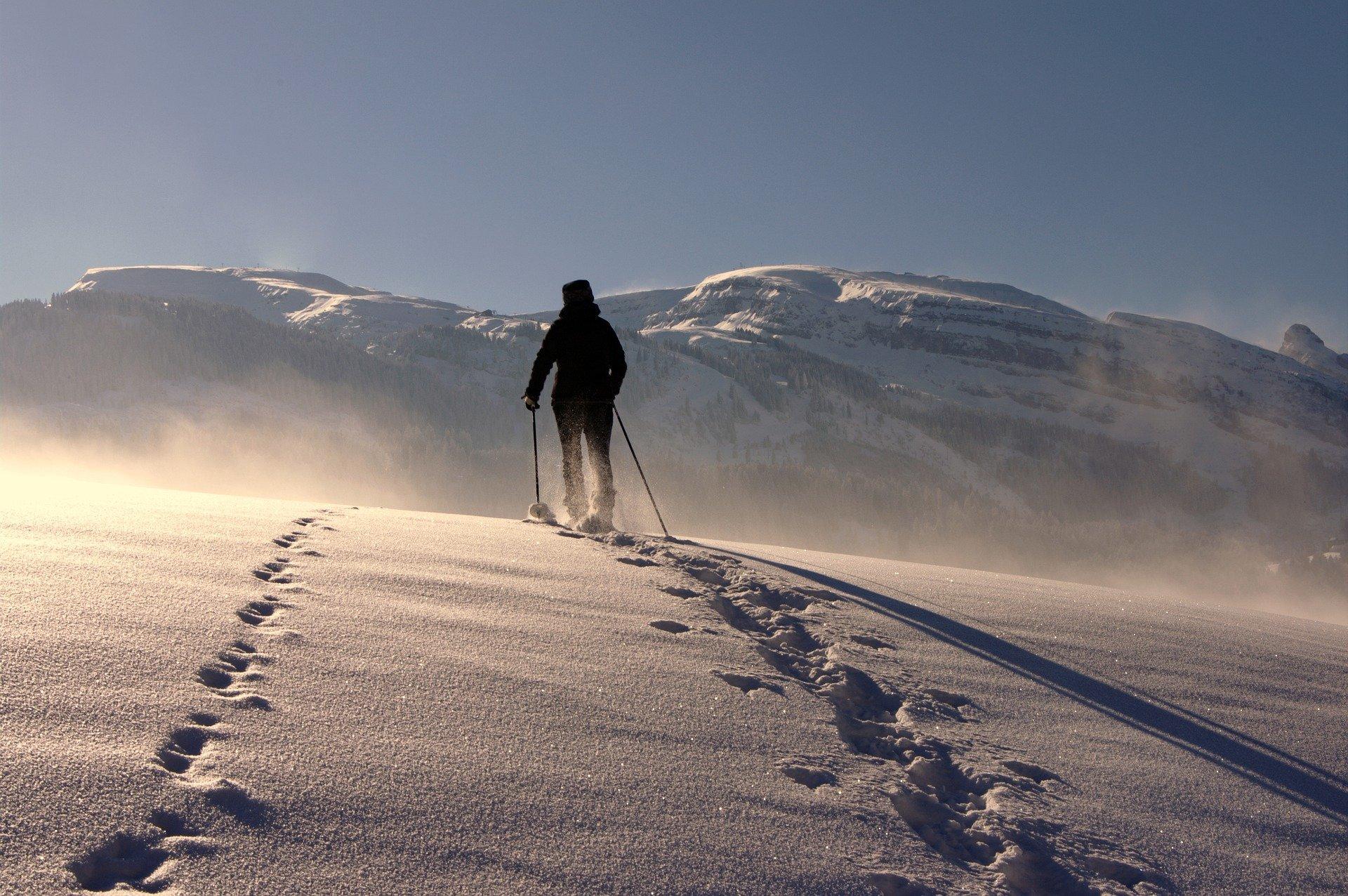 Pole Tips
It's easy to overlook them, but pole tips are one of the key components of a decent walking pole. The majority of entry-level poles will have a steel tips at the bottom. While they're adequate for most situations, hard surfaces such as gravel paths and roads will quickly wear them down to the point where they become ineffective. Protective rubber bungs are one way of mitigating this issue, but to be honest with you, it's a bit of a faff!
Instead, we suggest you keep an eye out for tungsten tip walking poles. You'll have to pay a bit more, but tungsten is much tougher than steel and will significantly prolong the life of your poles.
When looking at walking poles, you can normally spot the difference between steel and tungsten by checking the colour of the tips. Steel tips tend to be shiny in appearance, whereas tungsten ones have a matte finish and are darker in colour.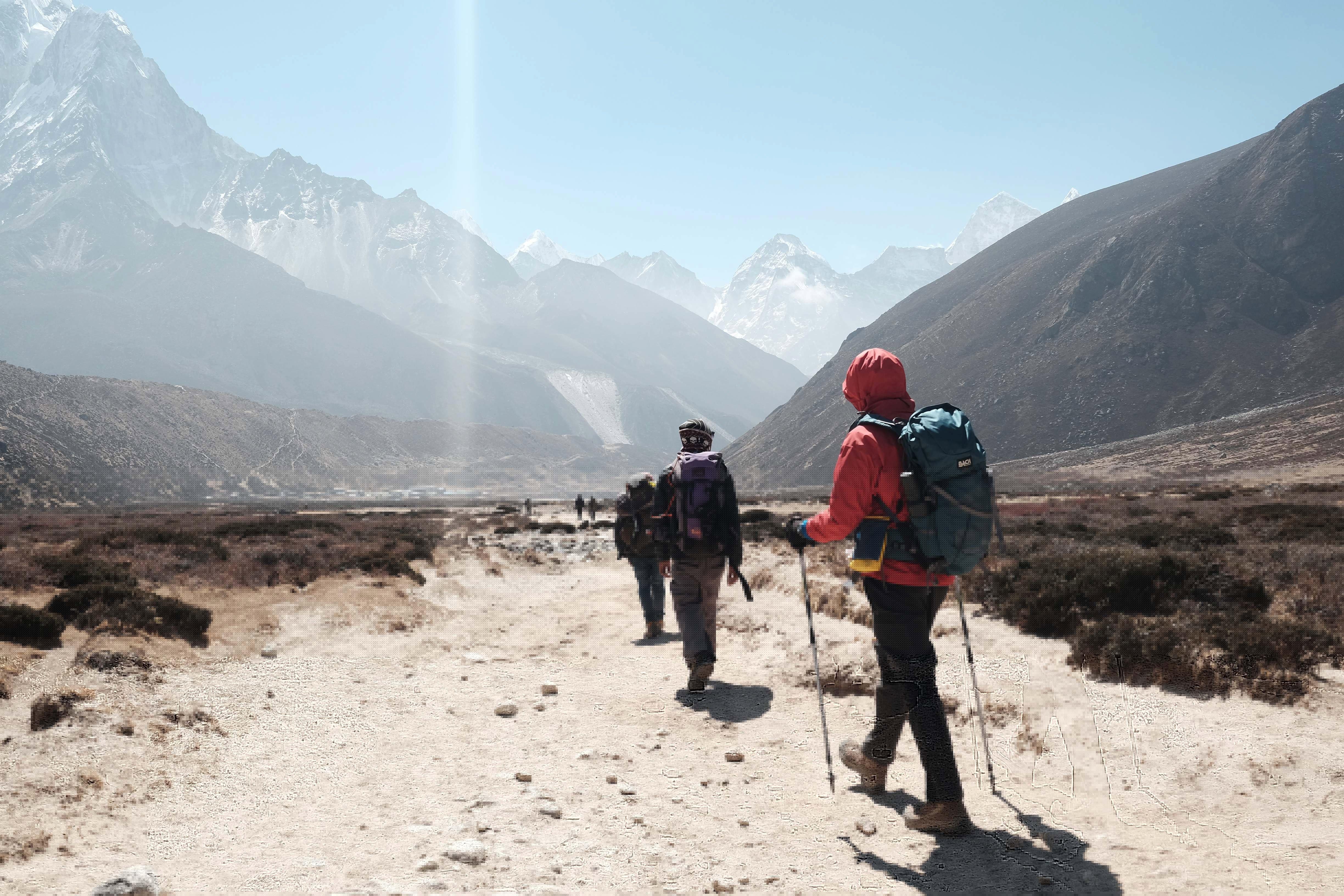 Now that you're a walking pole expert, why not take a look at the fantastic range we have for available at Blacks? Shop online or in-store today.