Armed with a tent, a camera and a pack filled with the essential kit and nothing more, Liam Brown's solo hike from John O'Groats to Lands End is inspiring, entertaining and honest. Averaging around 23 miles a day on his epic 49 day adventure, his battle against fatigue and fight to protect his feet from falling apart is a relatable experience for many adventurers. We caught up with Liam for a quick-fire Q&A as he shared some behind-the-scenes photos of his journey from the tip of Scotland to the edge of England.
How did you get into the outdoors?
"I've always been into the outdoors ever since I was a kid. Whether it's building a base or making a fire, it's something that I enjoy. The Army definitely helped fuel that even more. I suppose I've always been a big kid at heart."
What motivates you?
"Very simple, challenge. Without a challenge in my life I don't know what I'd do."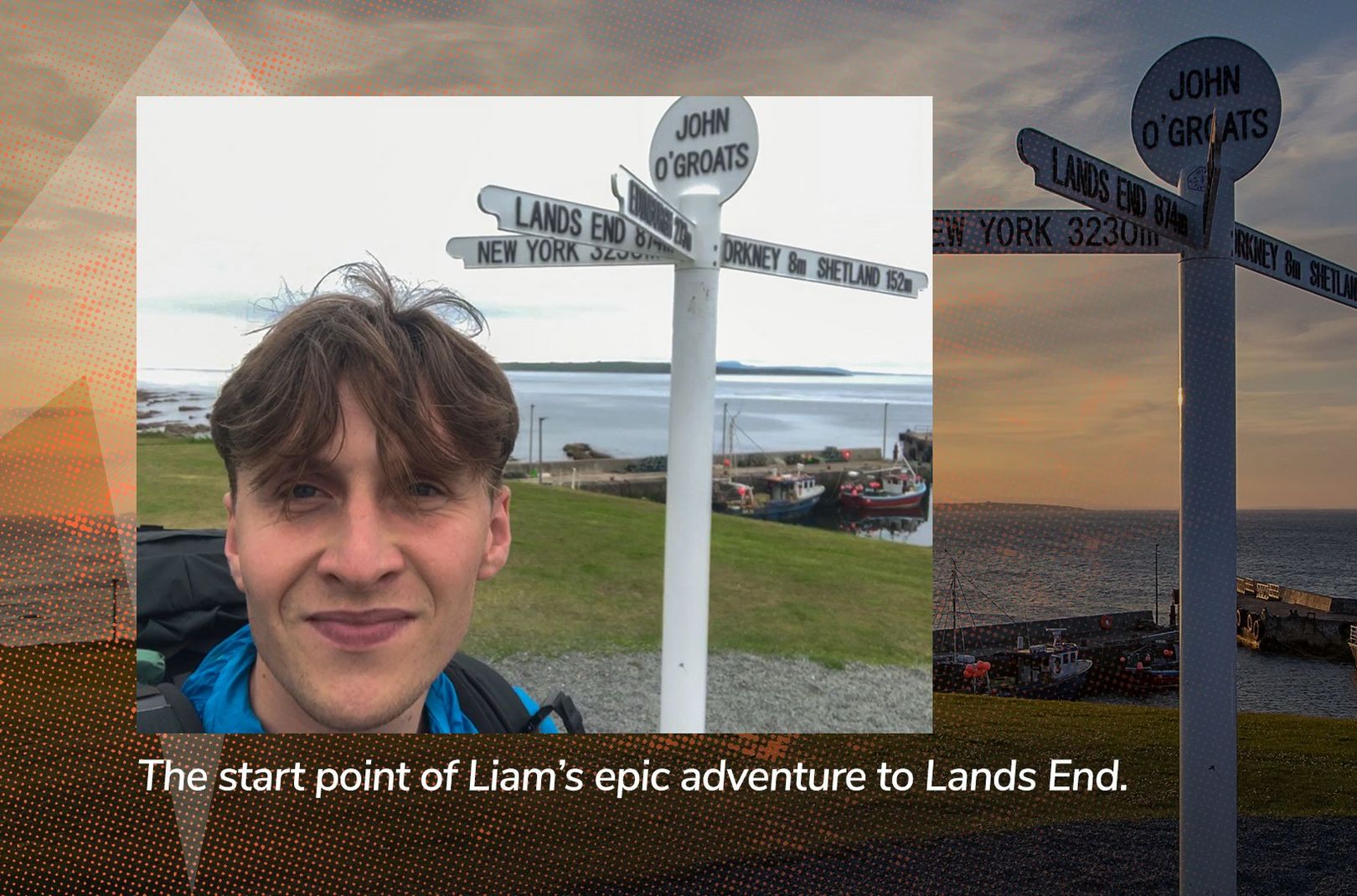 When watching your Backpacking Britain video I was struck by your sense of gratitude and optimism. Have you always been like that, or is it a skill that you have learnt?
"I think it's something that I've learnt as I've got older. When you experience things that are difficult, it makes the good times even better; plus it's always good to have a positive attitude!"
How long did it take you to plan your route and train for Backpacking Britain?
"It took about a week to plan. I decided on a rough route that I'd take but left room for deviations etc. When on the walk I'd come up with a route that I was taking on the day, It just depended on the terrain, weather & how I was feeling really. My training wasn't the most conventional. A little running and a 2 hour hike with the weight on my back. I tried to hit 4 miles per hour with my backpack on, which I achieved so I knew I'd be fine."
<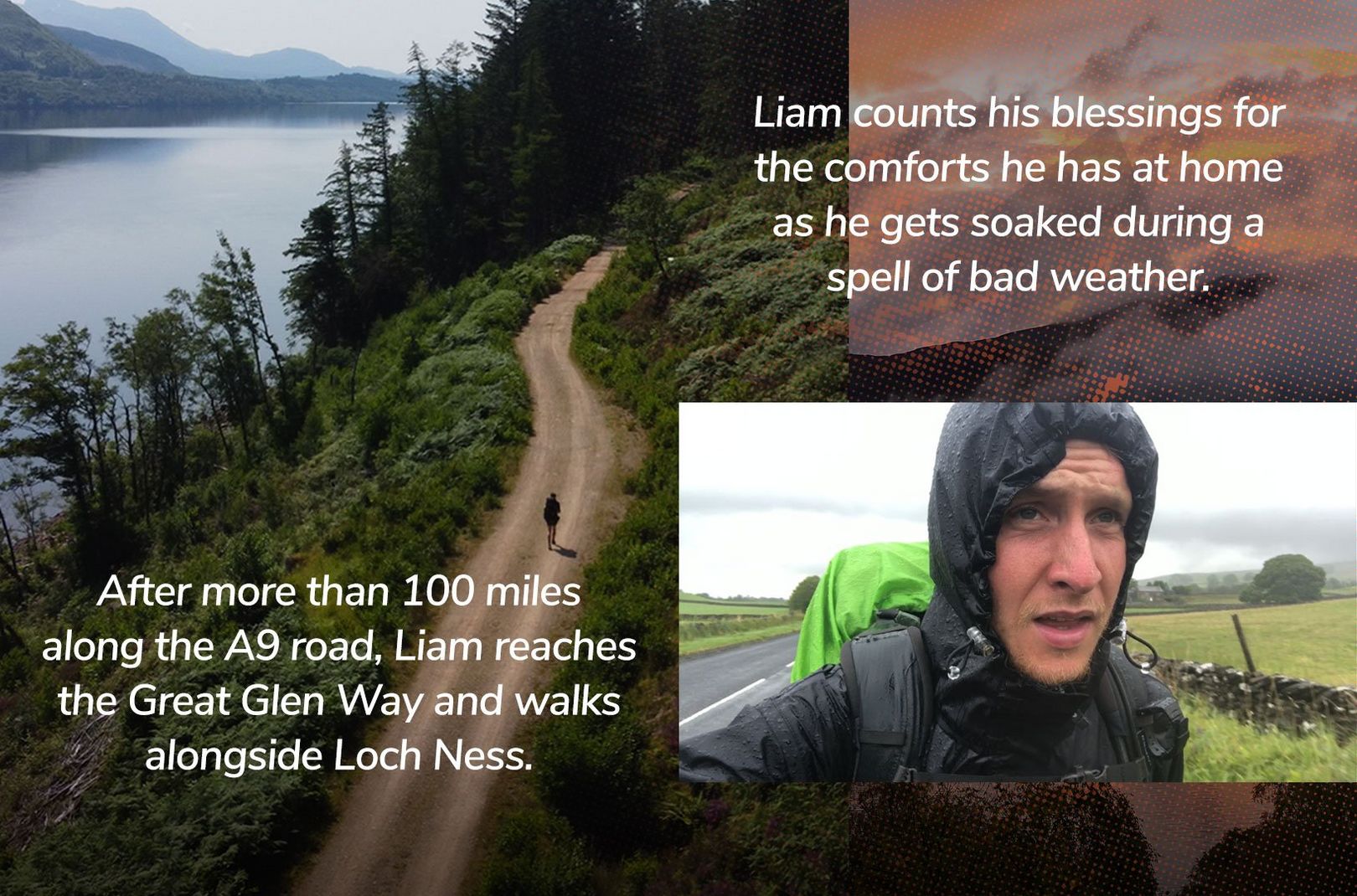 If you had to go back and start the trip again, would you do anything differently?
"I'm a firm believer in 'no regrets' and this is no different. I wouldn't change an absolute thing! I loved it."
Is there any equipment that you didn't have that you wish you did?
"One piece of equipment I wish I had was my JetBoil stove, I took it out at the last minute to save space but it would have been nice to eat my camping meals hot."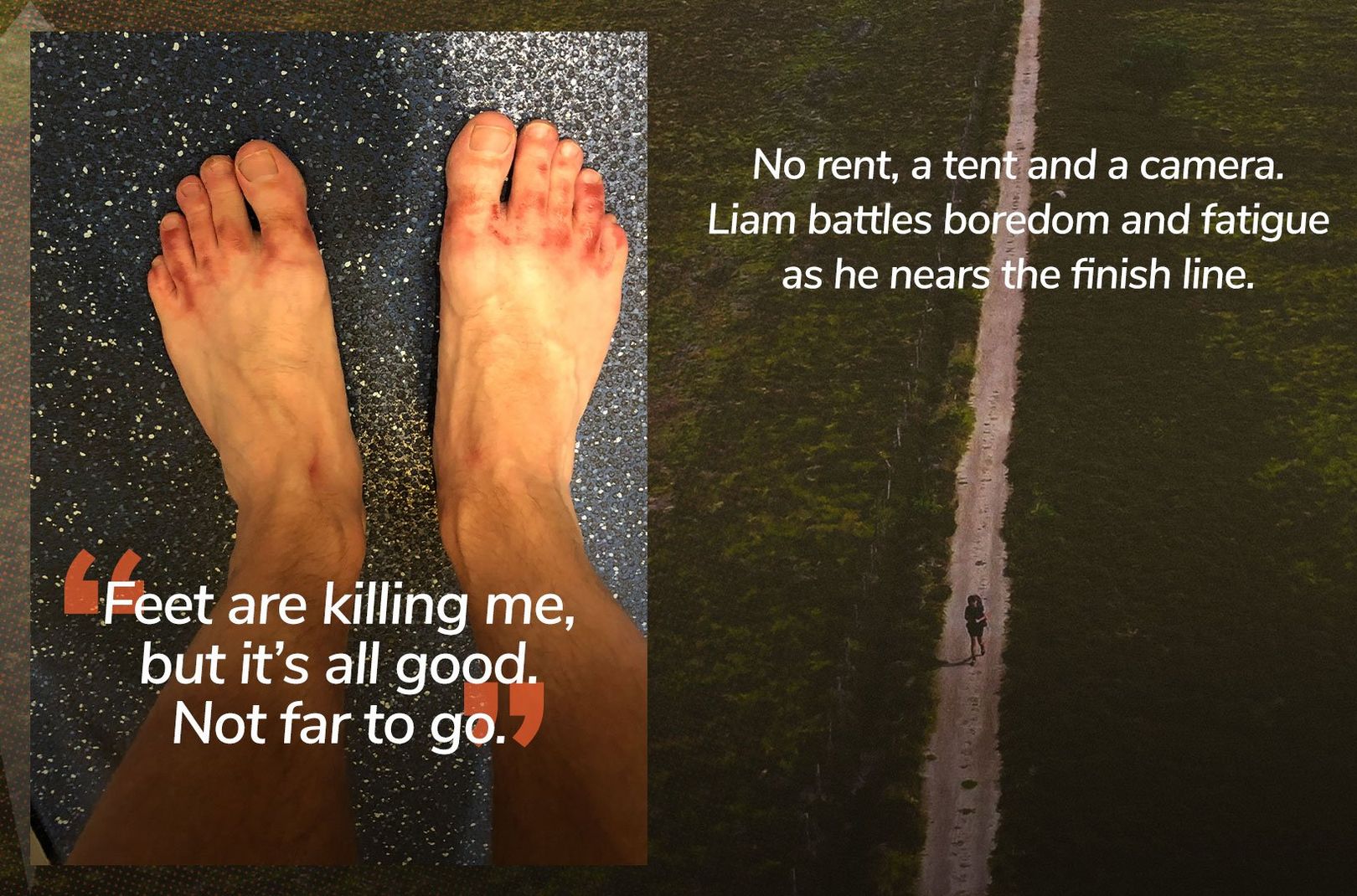 What was the biggest highlight of the trip overall, and the most challenging aspect?
"The biggest highlight was reaching the John O'groats signpost and touching it. Knowing I didn't have to walk another mile was the best feeling EVER!!! The most challenging, the week it rained non stop when I was walking Offas Dyke; my feet were in agony!"
Did your Backpacking Britain challenge or shift your perspective on life?
"If anything the Backpacking trip made me appreciate the niceties and simple things of life – hot showers, a comfy bed, clean smelling clothes, dry socks.  You can't put a price on them when you're out in nature!"
What advice do you have for those who want to see more of the outdoors?
"Like anything in life, the first step is the hardest; once you experience it you'll fall in love with the great outdoors! Just go and do it."
What's next on your adventure bucket list?
"My next adventure hopefully will be the coast to coast in the UK, then I can cross that off my bucket list. My dream adventure would be to search the Amazon rainforest for the remains of lost civilisations. Maybe one day."