Our aim has always been to make the outdoors as accessible as possible to everybody, ensuring that they have the right clothing and equipment for wherever their adventure takes them. In this blog we highlight a selection of UK campsites and charities that share our belief and do all they can to accommodate everybody, from wheelchair accessible camping to sensory rooms for children with autism.
Wheelchair-friendly camping at Kiln Park, Pembrokeshire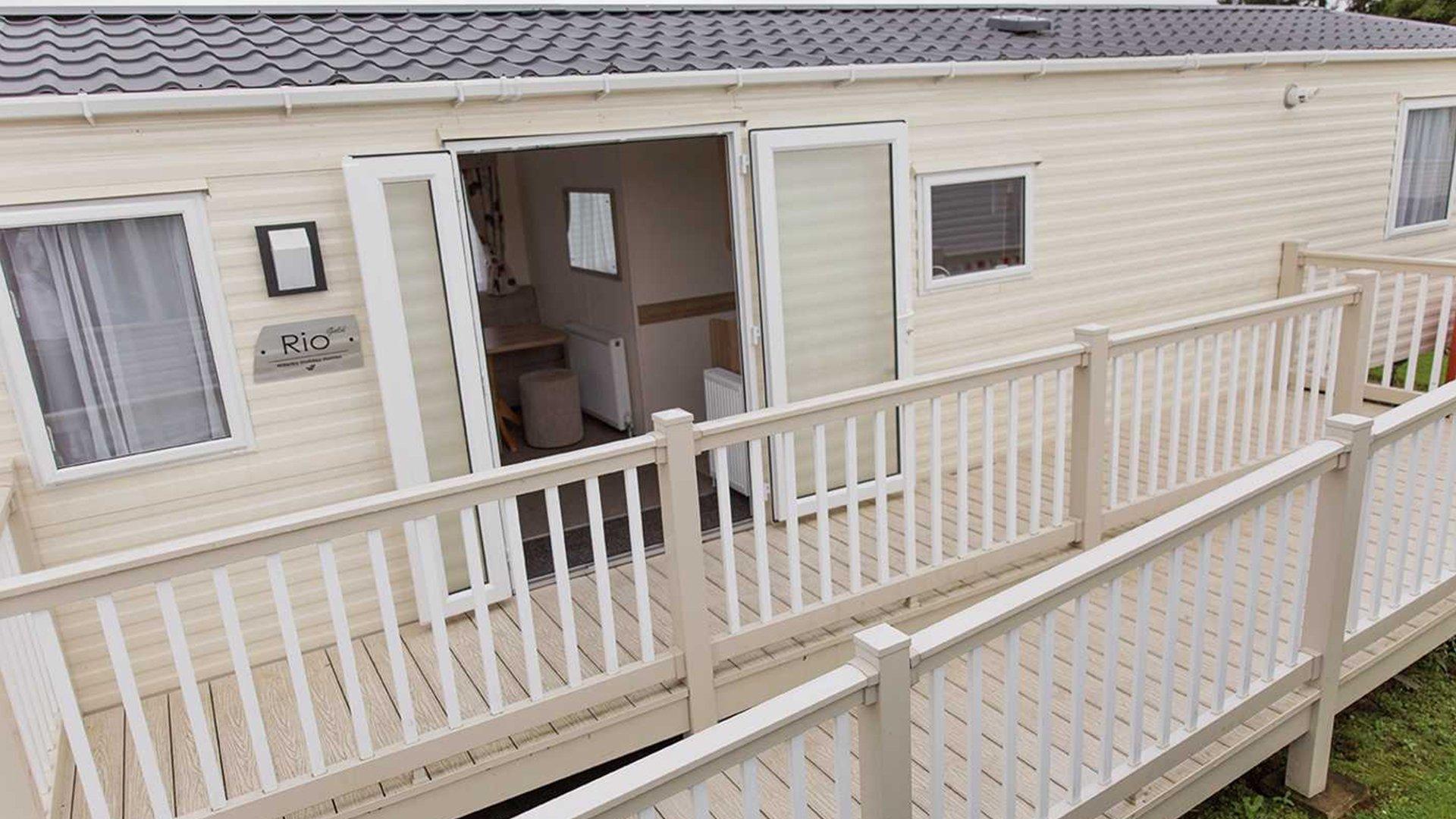 Image credit: haven.com
Overlooking the sandy shorelines of historic Tenby, Kiln Park is a Haven campsite that makes every effort to ensure your stay is as comfortable as possible when visiting in a wheelchair.
Their adapted caravans are roomier and more accessible than the standard holiday home, with sliding internal doors, an adapted bathroom and a trapeze lift handle if required. The caravans also have ramp access and a designated parking space right outside.
If you're visiting with friends and family who prefer to ditch the mod cons and pitch their tent, the site has a touring and camping area just a short distance away from your caravan.
Autism-friendly camping at Leafy Fields Glamping, Devon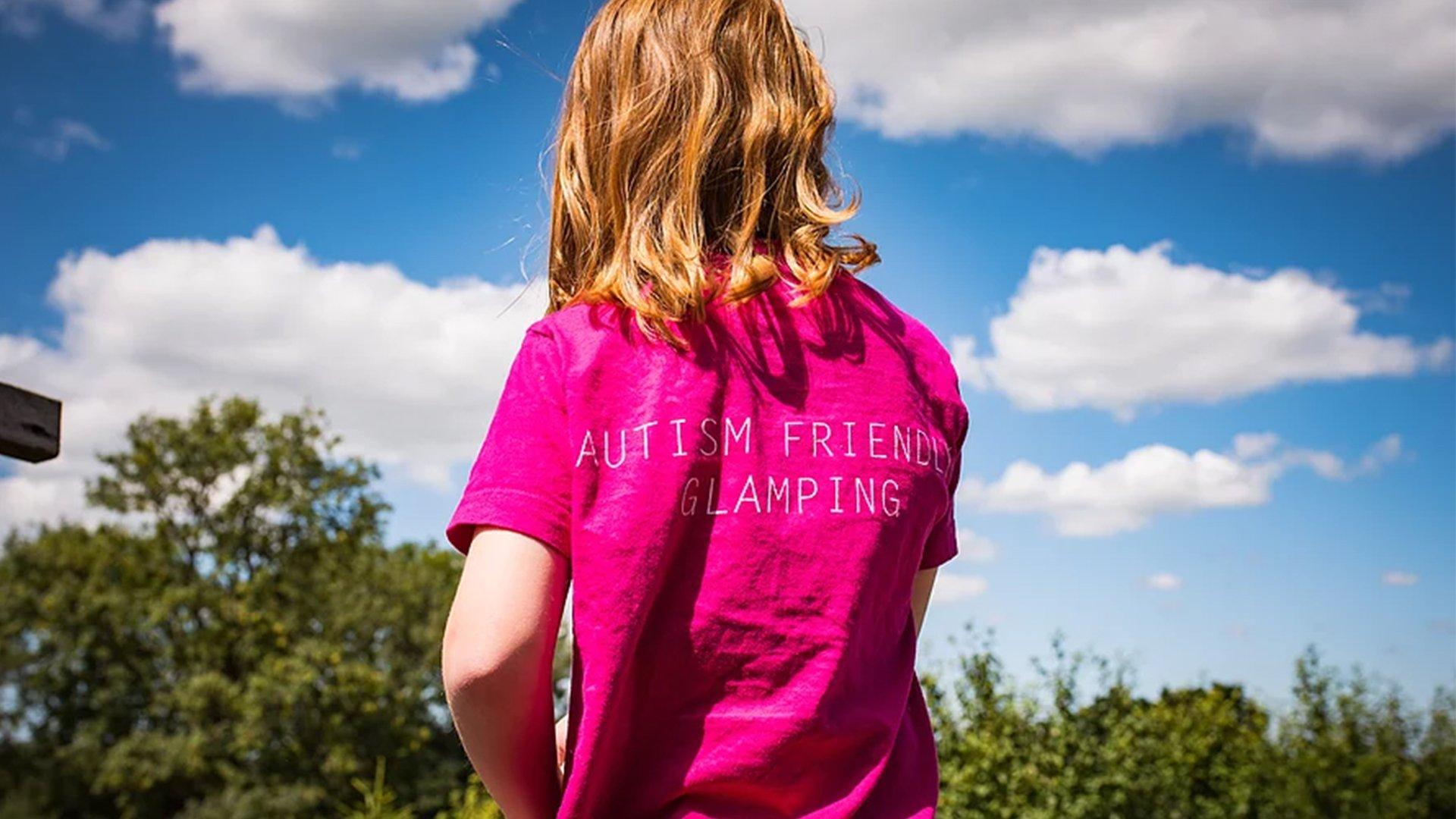 Image credit: leafyfieldsglamping.com
Leafy Fields is a delightful and welcoming campsite in Ashill on the edge of the Blackdown Hills Area of Outstanding Natural Beauty. With safari lodges, shepherd huts and glamping bell tents available to rent, you can choose your level of luxury. Leafy Fields were the first glamping site to achieve the Autism Friendly Award from the National Autistic Society.
The site has a willow garden, orchard, children's play area and a stable block that's home to some friendly horses. The main attraction, though, is the Sunflower Sensory Playroom. Designed to provide a calm space for children to relax and play with their parents, the room is ideal for guests with autism.
As well as the tranquil surroundings of the campsite, they also provide a list of nearby activities and attractions that are suitable and of interest to families who wish to avoid crowds.
Dementia-friendly camping with Dementia Adventure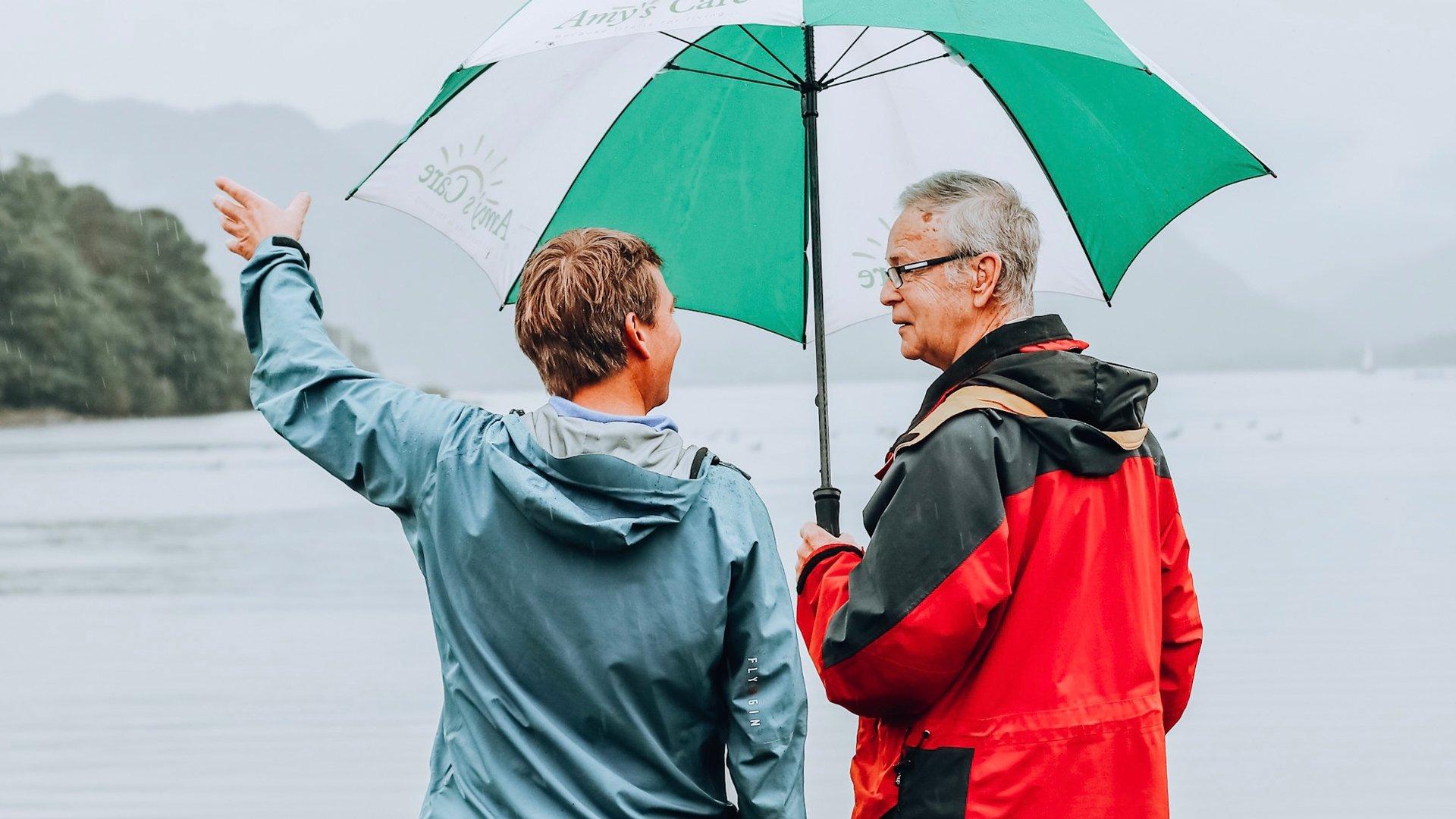 Image credit: dementiaadventure.co.uk
Holidaying after a dementia diagnosis can be difficult and daunting, both for you and your loved one. But with evidence showing that holidays can improve emotional and physical health, they can also provide a well-needed break and a lift in spirits.
There are a number of campsites around the UK that offer adapted caravans and lodges that provide extra space and safety features such as handrails and extra-wide rooms. There are also specialists who can assist you in planning the perfect dementia-friendly holiday such as Dementia Adventure.
No pets allowed camping at Bodiam Camping, East Sussex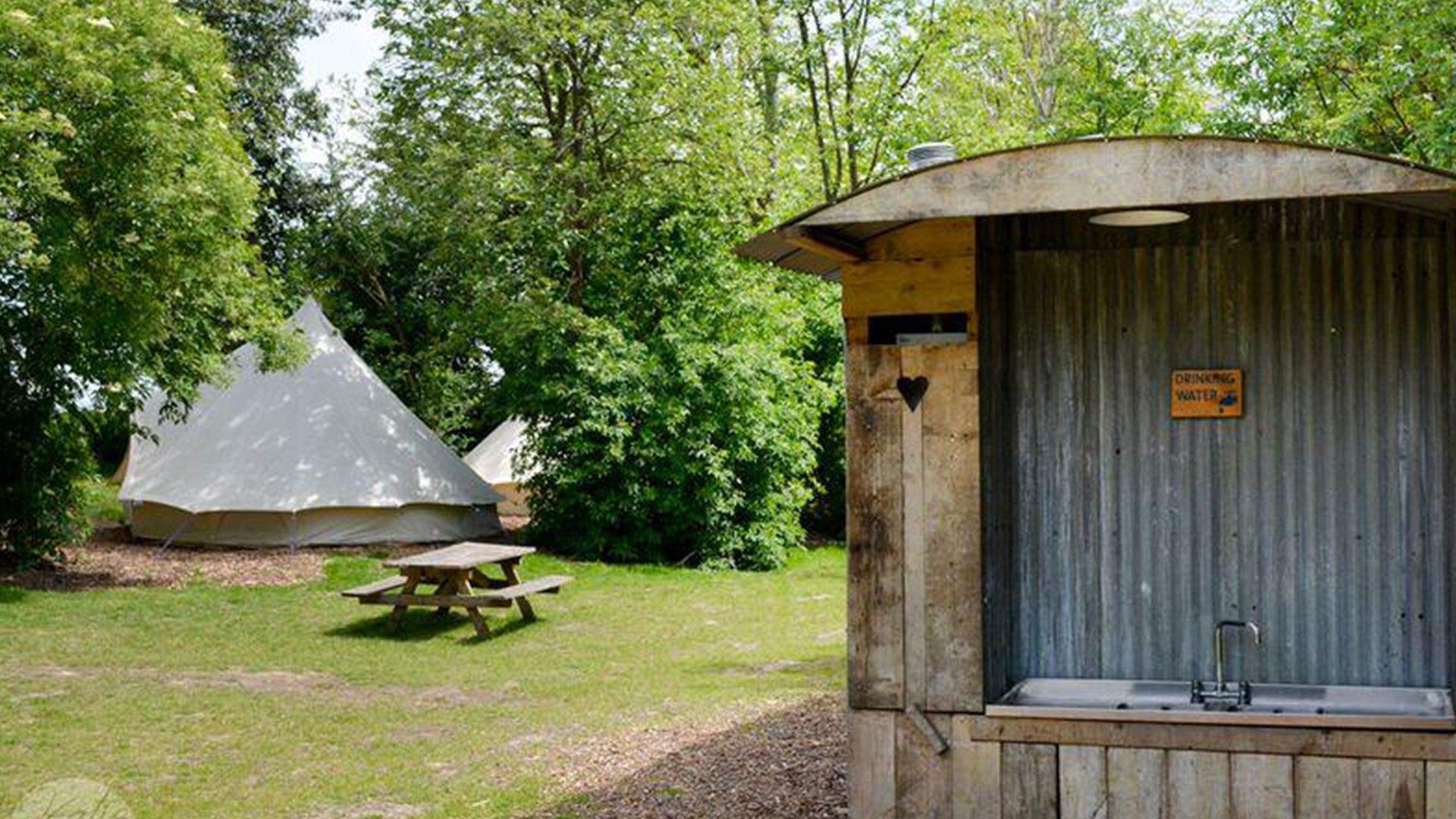 Image credit: Image credit: coolcamping.com
Most campsites in the UK are dog-friendly, which provides a great way for dog owners to holiday with their canine companions and avoid sending them to a kennel. Dog-friendly doesn't suit everyone, though. You may have concerns about sharing your outdoor space with pets due to a disability, phobia or allergy. Thankfully, there are some great destinations where you can set up camp without having to worry.
Bodiam Camping is an idyllic site nestled within ancient woodland on the banks of the River Rother. Just a stone's throw (if you're really good at throwing stones) from Bodiam Castle, the campsite is a great base to explore East Sussex's rich and diverse range of attractions. They accept campers, glampers and groups of up to five tents, but politely insist that no dogs are allowed. If this is too far to travel, explore some other 'No Pets Campsites'.
Gay, bi and trans-friendly camping with OutdoorLads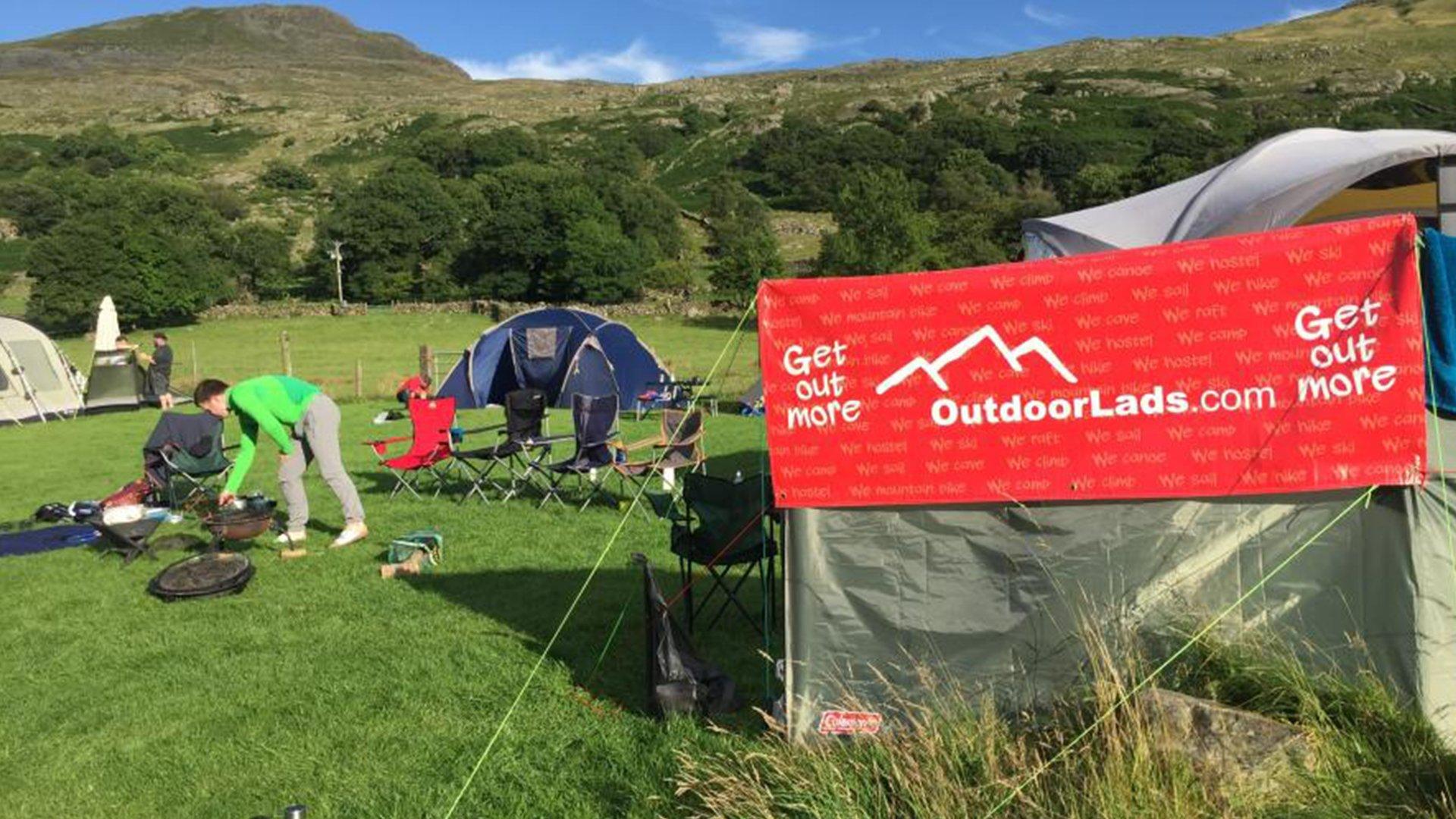 Image credit: Image credit: outdoorlads.com
There's no reason why any campsite should be inaccessible for homosexual, bisexual or transgender people. That's why we thought that Outdoor Lads deserved a special mention in this piece. They are a fantastic charity that encourage homosexual, bisexual or transgender men to get out more and discover the myriad of benefits that a life spent outdoors has to offer, from mental and emotional wellbeing to physical health improvement.
Research has shown that mental health issues are much more common in gay men, with twice as many experiencing depression or anxiety than straight men. That's why Outdoor Lads host 1200 events every year that help their members feel part of a community and make new friends. From climbing and camping to mountain biking and running, the events are well attended and welcoming.

The most beautiful thing about the outdoors is that it welcomes everyone with open arms. Share your #EverydayLifeOutdoors adventures with us on our social channels so we can keep up to date with all of your explorations.