'How do you make an icon even more iconic? By making it more ethical and sustainable, without impacting its praised performance. Thanks, Rab!'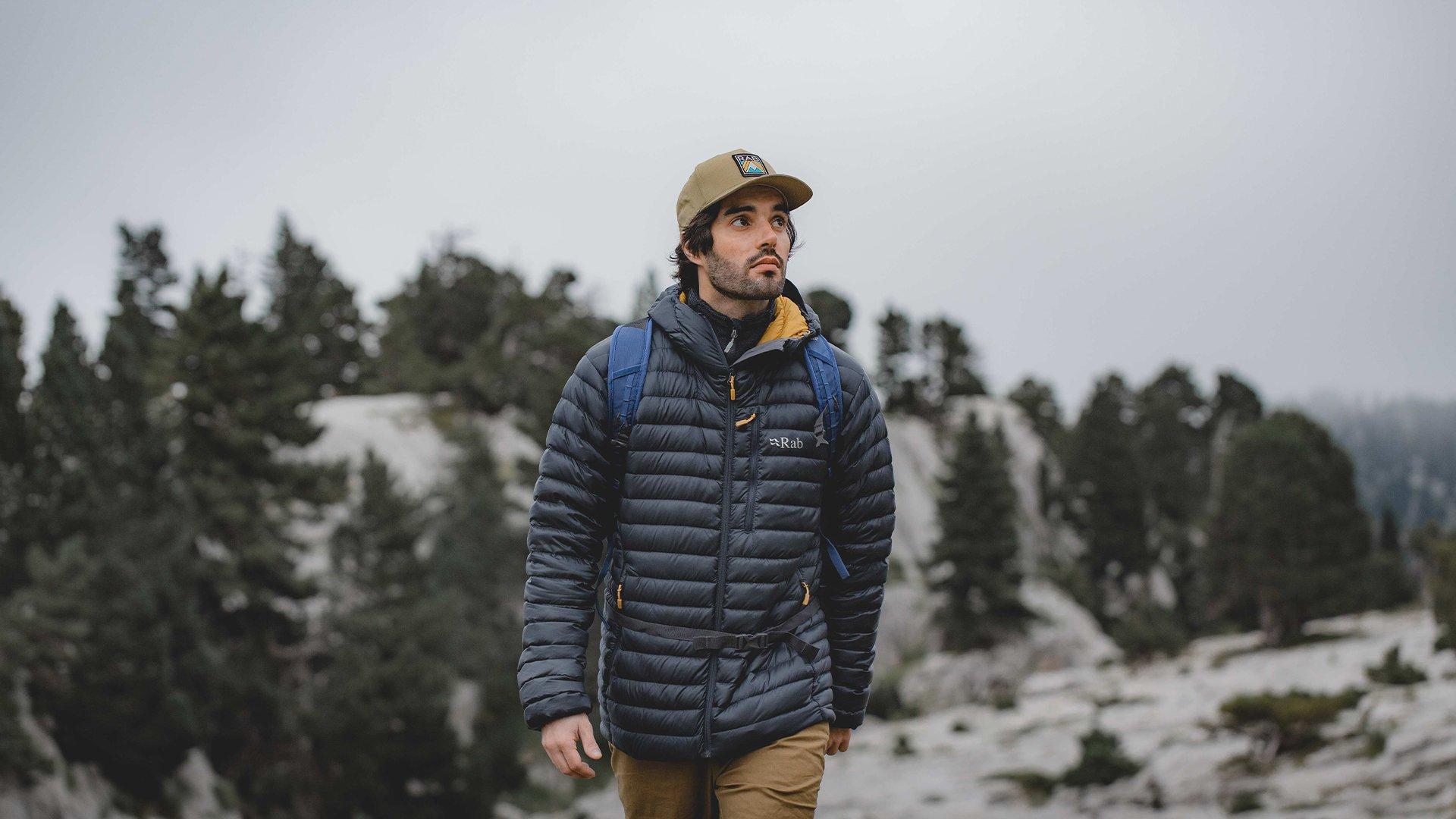 Over 10 years ago, Rab created one of the first lightweight nano-baffle jackets. The now iconic Microlight Jacket was born out of a time when mid-weight, mid-fill jackets dominated the outdoor market, and explorers were on the hunt for lighter outerwear. Rab set out on a quest to create a lighter insulated garment that would perform well in cold conditions without overheating during intense activities. The original brief for the design team at Rab was to make a lightweight alpine jacket that could fit in its own pocket and be clipped onto a climbing harness. And thankfully they succeeded, creating a legendary outdoor jacket adored by hikers, climbers and alpinists.
"This season marks a remarkable step-change in the DNA of the Microlight as it is now more ethical and sustainable than ever before."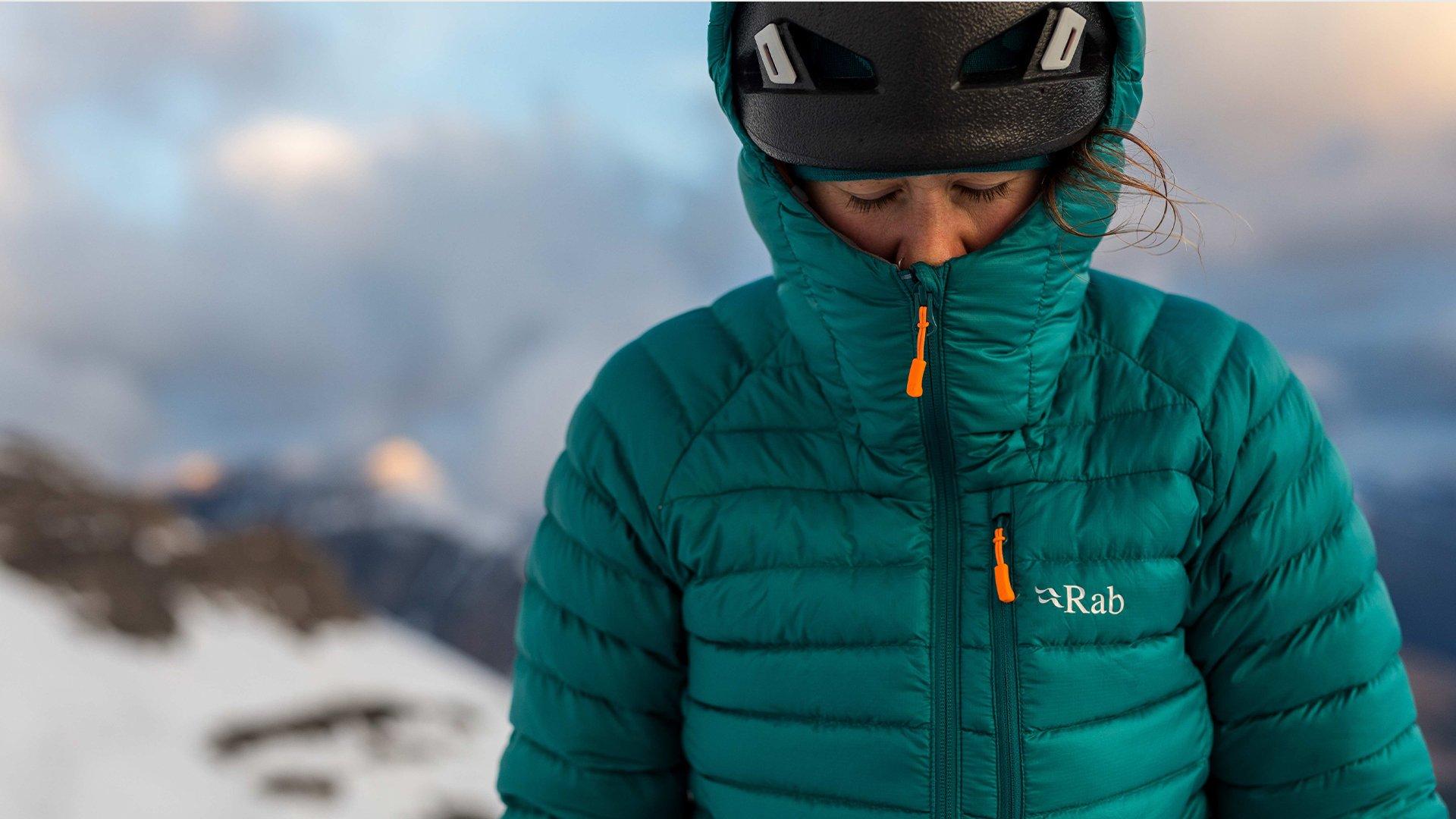 What's New for This Season?
At Blacks HQ we're thrilled to be launching Rab into our range of premium brands. And of course the Microlight Alpine is a standout feature in the collection. This season marks a remarkable step-change in the DNA of the Microlight as it is now more ethical and sustainable than ever before. Rab has switched out the traditional down insulation with Pure recycled down – the first to be certified by the global recycled standard. And the most impressive thing bar it being kinder to the planet? It delivers exactly the same levels of warmth and performance as the previous generation of Microlight.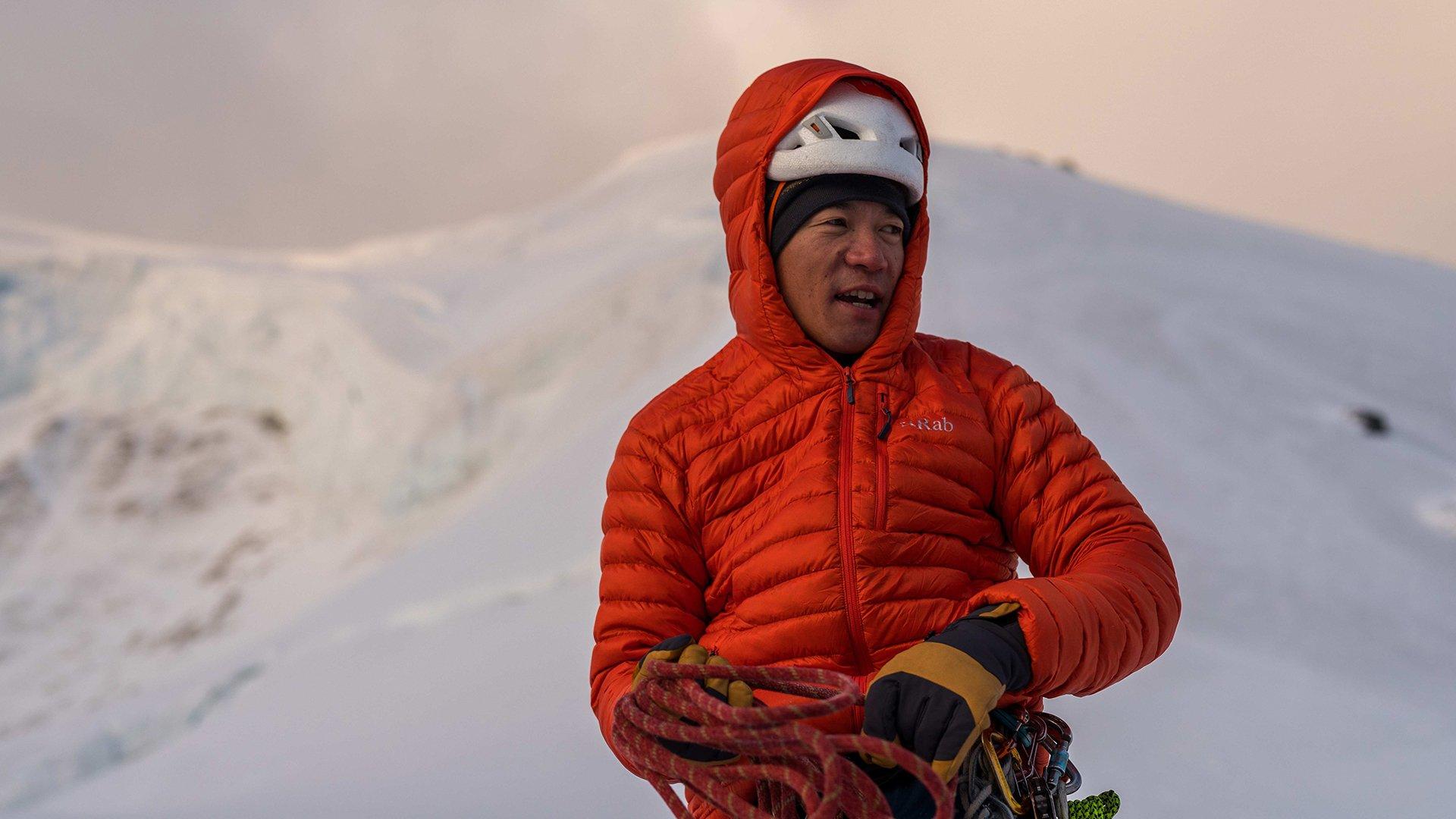 So What Makes the Microlight Iconic?
The Rab Microlight Alpine Jacket delivers on insulation, cut and comfort; meaning it packs a punch without unnecessary bulk. Over the decade Rab has reassessed the Microlight to improve the fit and features in line with new manufacturing and construction techniques; plus, lighter components to ensure it keeps appealing to the next set of adventurers.
The first thing you notice is the 30 Denier Pertex® Quantum outer fabric which is a low weight, yet durable surface that is windproof and very water-resistant. A 20 Denier nylon lighter fabric inner allows more loft and is stitched through to the outer fabric to create the nano-baffle chambers to house the insulation.
The heart of the Microlight is 750 fill power goose down which is treated with Nikwax® Hydrophobic treatment. This gives the jacket an impressive warming powerhouse which will perform even in wet and damp conditions. The Achilles' heel of down - the great insulator, is that it can lose its insulating properties in sustained wet conditions. The Hydrophobic treatment and Durable Water Repellent finish on the outer fabric work together to keep moisture at bay from you and the weather.
The combination of lighter fabrics means the Microlight is highly packable and comes with a pack alpine sack in the chest pocket. The adjustable, non-intrusive hood has engineered baffle angles so it sits nicely and lies flat when down.
All in all, it's a really wearable layer with a drop seat, active cut, excellent hood and super-soft chin guard. Praised for its versatility, the Microlight can be worn as an outer layer to provide windproofing and insulation, or as a mid-layer to replace the traditional fleece. It's a great belay jacket too; keeping you warm at the crag.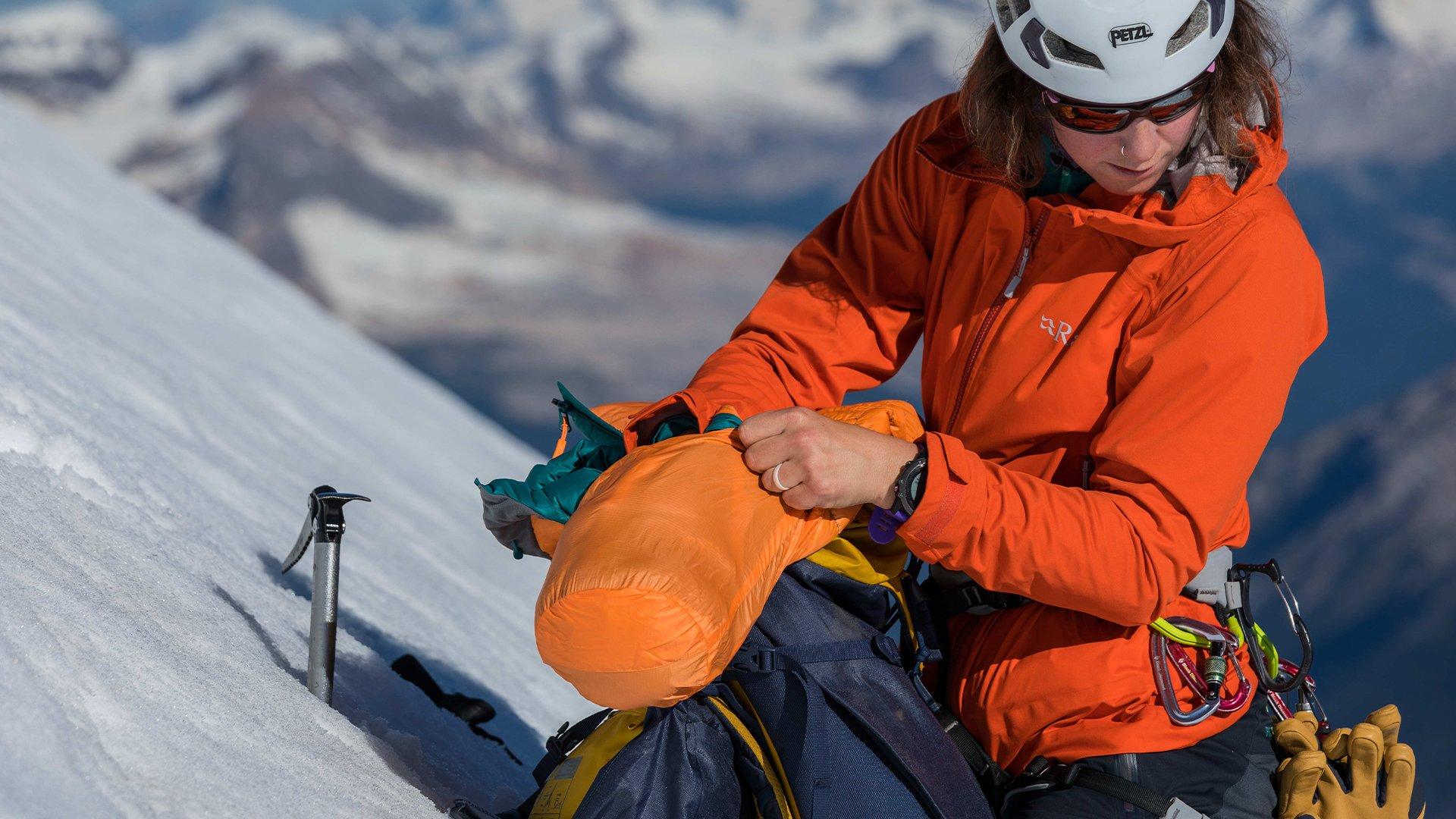 Gear Glossary
Pertex® Quantum – uses a tightly woven structure to provide a light and soft fabric that allows insulation to fully loft. A Durable Water-Repellent finish is applied to shed light rain and snow.
Nikwax® Hydrophobic – a term given to down which has been coated with a hydrophobic chemical to make it absorb less water. Down is the best insulator but it's known to lose its insulated properties in sustained wet conditions.
Nano or Micro Baffles – smaller than traditional baffles on a mid-weight, mid-fill jacket, nano baffles reduce the bulk of a jacket, often without reducing the warmth efficiency of an insulation fill.
Denier – a unit of measurement that expresses fibre thickness. The higher the denier or thread count, the stronger and more durable it will be.
Fill power – a number that measures the fluffiness and quality of a down product. A higher fill power means the down can trap more air which allows for greater insulation.
Explore the new collection from Rab including the legendary Microlight Alpine Jacket at Blacks Outdoors, online and in-store. We stock a range of colours and styles for both men and women.