.
Mental health. While it's equally as important as physical health, the topic is taboo, unspoken, buried. But why? Why is it so hard for men to speak about their emotions?
In our final instalment of A Brief Discussion, join Tim Warwood and our seven inspirational guys as they open up about their struggles with mental health as they navigate the modern world.
As ever, let's take a step back before we begin our discussion and get to the root of what mental health is. Mental health includes our emotional, psychological and social wellbeing1. Issues to mental health can cause changes in how we act and feel, it's the driving force behind every person. As a society we treat mental health as taboo, and for guys, it's even harder to open up.
The scary thing about mental health? It's invisible. If you've broken your leg a cast is easy to see, but if you're facing depression, anxiety, or PTSD (to name a few), many will hide it, put on a smile and "crack on". That's where we need to change. We need to make mental health visible. It's normal. Everybody has it, so let's talk about it.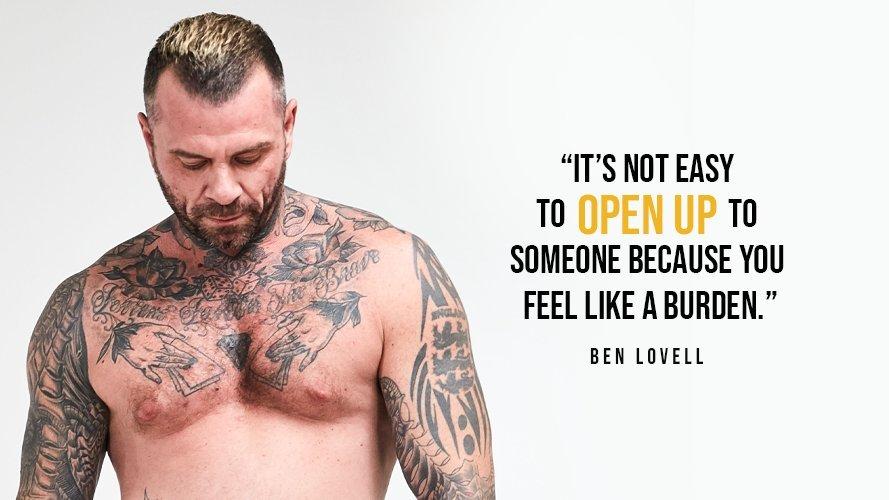 Mental health is fragile; it must be balanced in order to maintain it. When feeling positive you're able to make the most of your life, cope with stressors, and live a fulfilling social life2. But what happens if your mental health isn't where it should be? If you're experiencing issues, there are clear warning signs that may appear as a result.
These could include anything from sleeping too much or too little, feeling helpless or hopeless and countless physical symptoms. Depending on the problem, many more symptoms can have a negative effect on daily life, and the chances are your partner, friends or family will spot them first.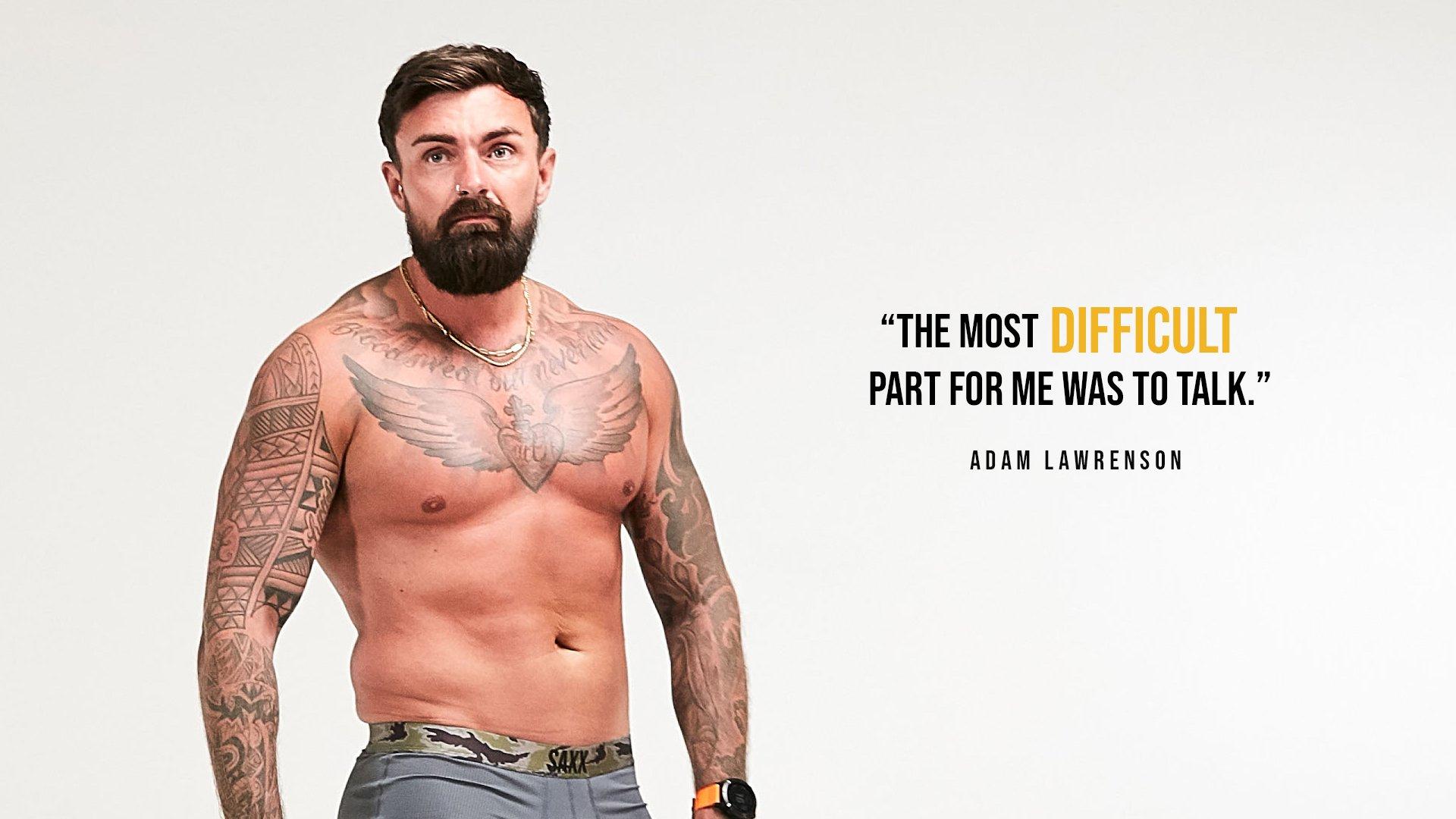 As discussed in Men Talk Masculinity, guys struggle to speak openly about the challenges they face, largely due to pressures to conform to the societal masculine expectations. A study conducted by Priory found that 40% of men won't talk about their own mental health3. Despite nearly half of men feeling reluctant to start the conversation, a staggering 77% of men surveyed have suffered with either stress, anxiety or depression3. Yet 40% of these men would only seek out professional help if they experienced thoughts of self-harm or suicide3.
The study goes on to highlight reasons why men don't speak about their mental health; 40% have learnt to deal with it, 36% don't want to be a burden and 17% don't want to admit they need the support3. So how do guys deal with it? Well, men are more likely to turn to drug or alcohol. Research outlines that men make up 67% of British people who consume alcohol at hazardous levels and 80% of those are dependent on the substance4.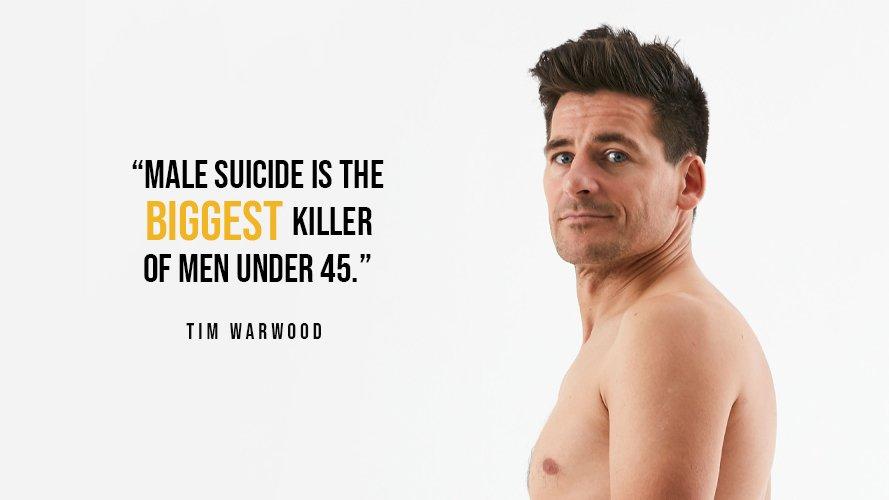 Lingering effects of stereotypical masculinity can still be felt when observing the causes of many mental health issues. When asked about life pressures, work came out top at 32% as the biggest pressure in their life, closely followed by financial pressures at 31%3. This is a stark contrast to the root of women's mental health issues, which derive from social factors putting them at greater risk5. However, women's social networks offer a source of support that men don't always have.
Regardless of causality, the issue can't be ignored. Men make up 76% of suicides and although there's a lower case rate of guys experiencing a common mental health disorder, the opinion is that this is due to under-diagnoses6. So whoever you are, and whatever your gender let's continue the discussion. Reach out. Listen up. Speak honestly. You're not alone.
---
If you're struggling with your body image or mental health, we encourage you to reach out to friends and family. For further support, please see the list of charities and services below who can offer help and guidance.
For young people - YoungMinds
For mental health support - Samaritans | Mind
For emotional support, specifically for men, or a man in your life - CALM
For support with eating disorders - Beat
For support on young suicide prevention - Papyrus
For suicide and bereavement support - Every Life Matters
For urgent, professional help - contact your GP
For urgent, immediate crisis help - visit your local A&E
---
1. Mentalhealth.gov. 2021. What Is Mental Health? | Mentalhealth.Gov. [online] Available at: https://www.mentalhealth.gov/basics/what-is-mental-health [Accessed 22 January 2021].
2. Mental Health Foundation. 2021. What Is Mental Health?. [online] Available at: https://www.mentalhealth.org.uk/your-mental-health/about-mental-health/what-mental-health [Accessed 22 January 2021].
3. Priory Group. 2021. 40% Of Men Won't Talk To Anyone About Their Mental Health. [online] Available at: https://www.priorygroup.com/blog/40-of-men-wont-talk-to-anyone-about-their-mental-health [Accessed 22 January 2021].
4. Ramh.org. 2021. Gender Differences In Mental Health – RAMH. [online] Available at: https://ramh.org/guide/gender-differences-in-mental-health/ [Accessed 22 January 2021].
5. Mental Health Foundation. 2021. Women And Mental Health. [online] Available at: https://www.mentalhealth.org.uk/a-to-z/w/women-and-mental-health [Accessed 22 January 2021].
6. Menshealthforum.org.uk. 2021. Key Data: Mental Health. [online] Available at: https://www.menshealthforum.org.uk/key-data-mental-health [Accessed 22 January 2021].