As the Recommended Retailer of Expedition Kit, we're committed to providing you with quality equipment and accessories to help you achieve your Award, whether it's at Bronze Silver or Gold level. As the Outdoor Experts, we're on hand to give you the rundown on Recommended Kit from the best brands, so let's put our best foot forward…
Equipment
Rucksacks
Arguably one of the most important pieces of kit for any DofE expedition, your rucksack is there to house all your belongings across two, three or four days. Just as a snail needs a shell, you need a rucksack. The two main factors when it comes to rucksacks are comfort and storage space.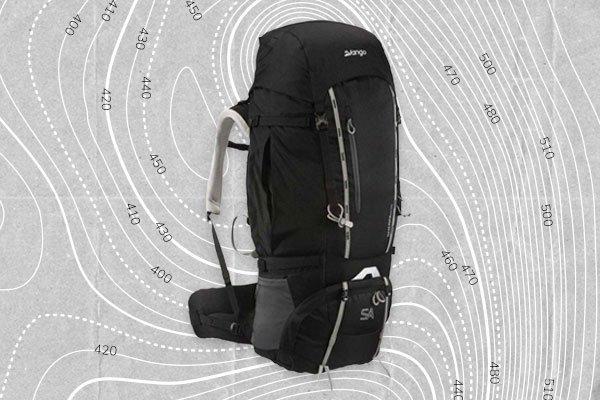 Let's talk briefly about durability and comfort. Whatever level you're starting out at, we recommend a rucksack with at least 60 litres of volume. Packs of this size will feature a chest strap and a hip belt, these two straps will help to secure the pack to you and offer support, so not all the weight rests on your shoulders. Rucksacks of this size will feature padded shoulder straps and a padded & breathable back panel for comfort at every touchpoint. All Vango's rucksacks are ready-made for tough expeditions and are highly durable. The DofE recommend your pack weight should be no more than 25% of your body weight, so it's always worth testing it on the scales before you begin your expedition.
Not forgetting storage, Vango's rucksacks have a huge volume of 60 litres minimum, some with an expanding top to fit in another 10 litres. This is a common feature among packs of a high volume. You'll also find lots of pockets throughout your pack (great for snacks and organisation) as well as external (compression) straps which can be used to store layers or sleeping mats. Oh, and don't forget to locate your rain cover! It may seem trivial but protecting your pack with an integrated exterior rain cover can save your skin in bad weather!
Sleeping Bags & Self-Inflating Mats
After a long day's hike, you'll want nothing more than to pitch your tent, cook up some grub and head to sleep, so a good sleeping bag and sleeping mat are essential. Luckily for you, Vango are on hand with an excellent sleeping kit offering, so you'll be spark out in no time.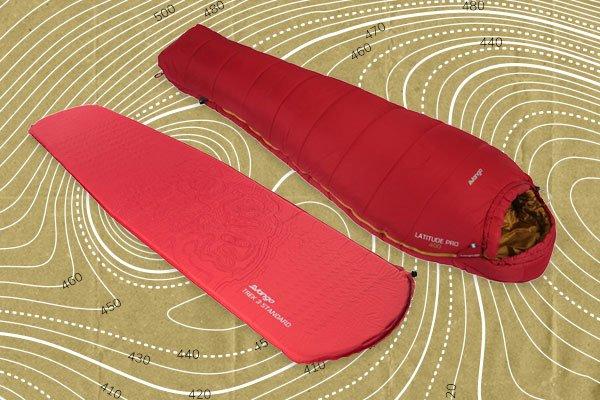 With multiple sleeping bags in the DofE Recommended Kit range, it's important to know what to look out for when making your choice. Each sleeping bag will have a season rating, this could be two, three or four season. The higher the number of seasons, the warmer the sleeping bag will be, however as the warmth rating increases, so does the weight. Take this into account when deciding on a sleeping bag, factors may include what time of year your expedition is, your general body temperature and what you're prepared to carry.
Now your sleeping bag is sorted, let's look down to the ground - what are you going to sleep on? Self-inflating mats are a great alternative to traditional foam mats. Self-inflating mats (SIMs) are thicker, lightweight and offer more warmth compared to their foam counterparts. Vango offer a range of self-inflating sleeping mats depending on your budget and preference. You may choose to opt for a smaller, compact sleeping mat to save on weight, or a standard sleeping mat for a more luxurious night's sleep.
Shop Vango Sleeping Bags and Sleeping Mats
Tents
Congratulations – you've reached camp! Now all there is to do is set up your tent, but don't worry, expedition tents are lightweight, quick to set up and super functional! Most expedition tents will come in a tunnel or geodesic shape as they're designed to withstand anything mother nature throws at them but are spacious enough to fit two-three people and their packs.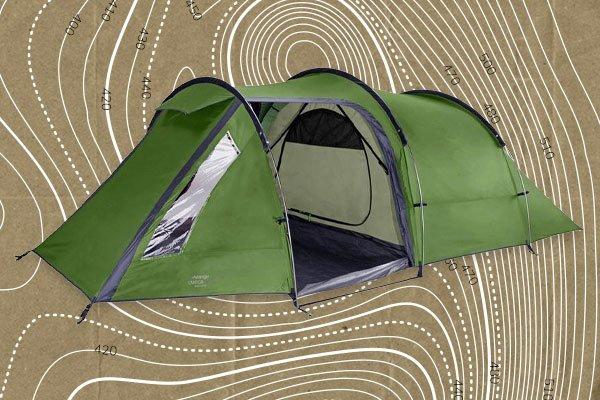 Vango's expedition tents feature robust poles that are colour-coded for easy set up at the campsite. Each weighing in at less than 3kg, you'll barely notice it in your pack, even more so when your group has divided up the pegs, poles and flysheet (check out our Team Tips blog for more insider knowledge).
Cooking & Eating
Stoves
Would it be a DofE expedition without a Trangia? We think not. The iconic cooking system brand, Trangia, have been kitting out DofE participants for longer than we care to remember! You can easily see why they've stood the test of time by simply looking at their functionality. Trangia cooking systems contain utensils such as frying pans, saucepans and a stand that all packs into itself for easy storage on the go. All Trangia cooking equipment is designed to be durable and hardwearing, so don't worry, it can withstand burnt pasta accidents!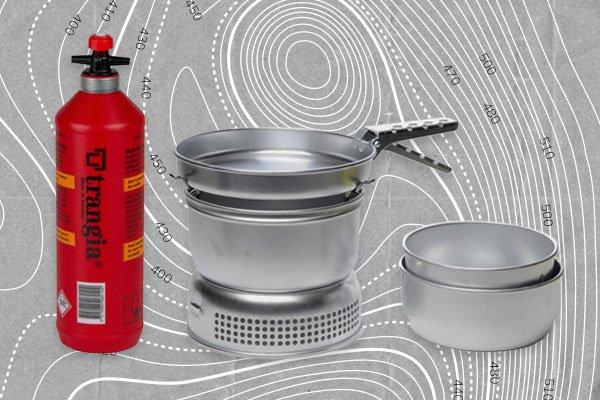 Shop Trangia Cooking Equipment
Food
Did you know on each day of your expedition you'll need between 3,000 and 5,000 calories? That's a lot of food! Wayfayrer and Firepot offer a huge range of expedition food that's super simple to cook. Each meal, whether it's breakfast, lunch, dinner or desert comes in a compact sachet. Either pop the sachet in a pot of boiling water, add water to the sachet or empty the contents into a pan to heat up depending on the brands' instructions, and in less than ten minutes your meal will be ready.
Food pouches are designed to cater to a range of tastes and dietary requirements whilst remaining nutritious and filling, perfect for post-hike dining! Don't forget, you also must cook a substantial meal from scratch, so check out our Food Ideas blog for more meal suggestions. Bon appétit!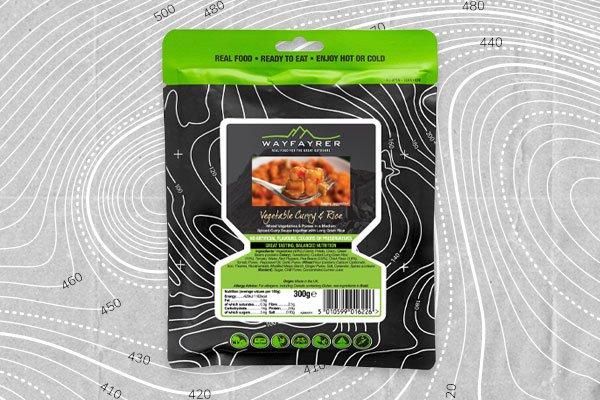 Shop Expedition Food
Hydration, Tableware and Utensils
Now you've cooked up a meal Gordon Ramsey would be proud of (well… maybe), you're going to need something to eat it from! Lifeventure have a wide selection of tableware that suits all kinds of camper.
Choose from a range of plates and bowls, made from titanium, plastic or silicone, all exceptionally durable and built to take on tough expeditions. If you're looking to save space, choose a silicone collapsible plate or bowl, equally good to use for washing up after your meal too. If you want super tough tableware, then opt for titanium kit that'll last all the way from Bronze to Gold and further! Plastic bowls are also long-lasting, as well as featuring a hanging loop so you can attach to the outside of your pack if they're wet or dirty.
Similarly, utensils also come in plastic or titanium, Lifeventure providing compact sets of each. Titanium sets are sturdier whilst plastic sets are lighter in weight, but both are hard-wearing and practical!
Lastly, let's talk about mugs! When you've pitched up and the cold night draws in, a hot chocolate or tea might be just what the doctor ordered! Lifeventure offer a range of mugs from collapsible, to plastic, to insulating. Whatever your beverage of choice, make sure you've got the kit on hand to style hydrated!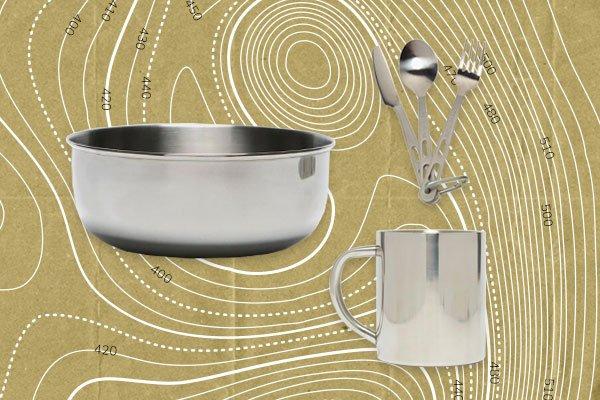 Shop Lifeventure Tableware and Utensils
Handy Accessories
Navigation and Accessories
Of course, you wouldn't get very far in DofE without a map! Ordnance Survey have been publishing their iconic maps since 1801, giving outdoorspeople and DofE participants alike the tools they need to navigate Britain's landscape. Ordnance Survey's maps cover the length and breadth of the United Kingdom, including maps in either 1:25 000 or 1:50 000 scales. If you have an expedition area in mind you can easily identify the map(s) you need using OS' Map Selector.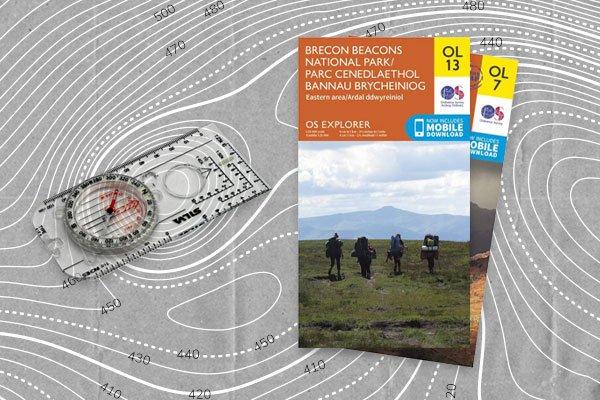 When you have your chosen map to hand you'll next need a compass. A staple of any navigator's pack, compasses will aid you in finding your bearing, identifying direction of travel and much more. Silva have a selection of compasses ideal for DofE groups. They're durable, sturdy and easy to use – perfect!
First Aid, Safety and Survival
The Duke of Edinburgh's Award is all about ensuring you're prepared when help may not be to hand, so it's essential you have survival gear and a first aid kit for all eventualities. Lifesystems provide a variety of kit designed to keep you and your group safe out on your adventure.
One of the most important things you can carry is a first aid kit. If there are trips, falls or scrapes a first aid kit will help you to patch up any injuries and continue your expedition. Should you encounter more serious injuries, first aid kits offer a stopgap between getting extra help when you're away from dwelling areas.
If you lose your way or find yourself waiting for help in cold temperatures, it's vital to be seen, heard and to keep warm. Whistles are a sure-fire method of alerting others in the area. Lifeventure produce specific whistles reaching up to 122 decibels so you can be heard in the worst weather. Lifeventure also produce 15-hour light sticks, ensuring visibility in dark conditions if you're awaiting assistance.
As mentioned above, keeping warm is of utmost importance, especially if a member of your group is injured. Lifesystems offer a thermal bag for individual use, ideal for if there is a casualty, or if your whole group is waiting for help, Vango produce a Storm Shelter which packs small but expands to cover a group of people and helps to provide insulation and protection from the elements.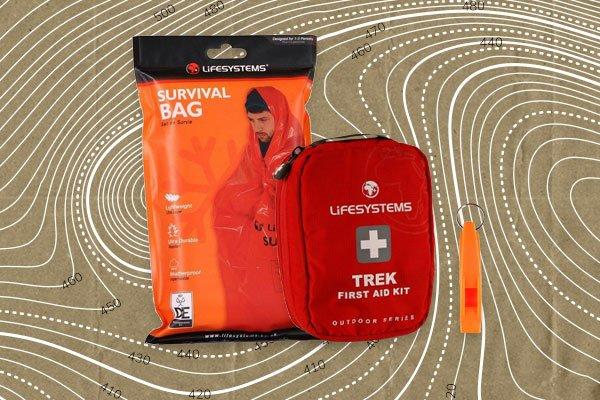 Shop First Aid Kits and Survival Accessories
Now you're in the know about equipment - let's start your adventure!