Photographer and Filmmaker James Carnegie has spent his adult life dedicated to capturing the beauty of the outdoors and the spirit of adventure. Working with leading brands like Merrell, He has spent the last decade 'following athletes and adventurers where others could not go, attempting to earn their trust and let viewers into their world'. In this guide, James has kindly passed on some of his wisdom for those inspired to produce visual content that harnesses the power of the outdoors.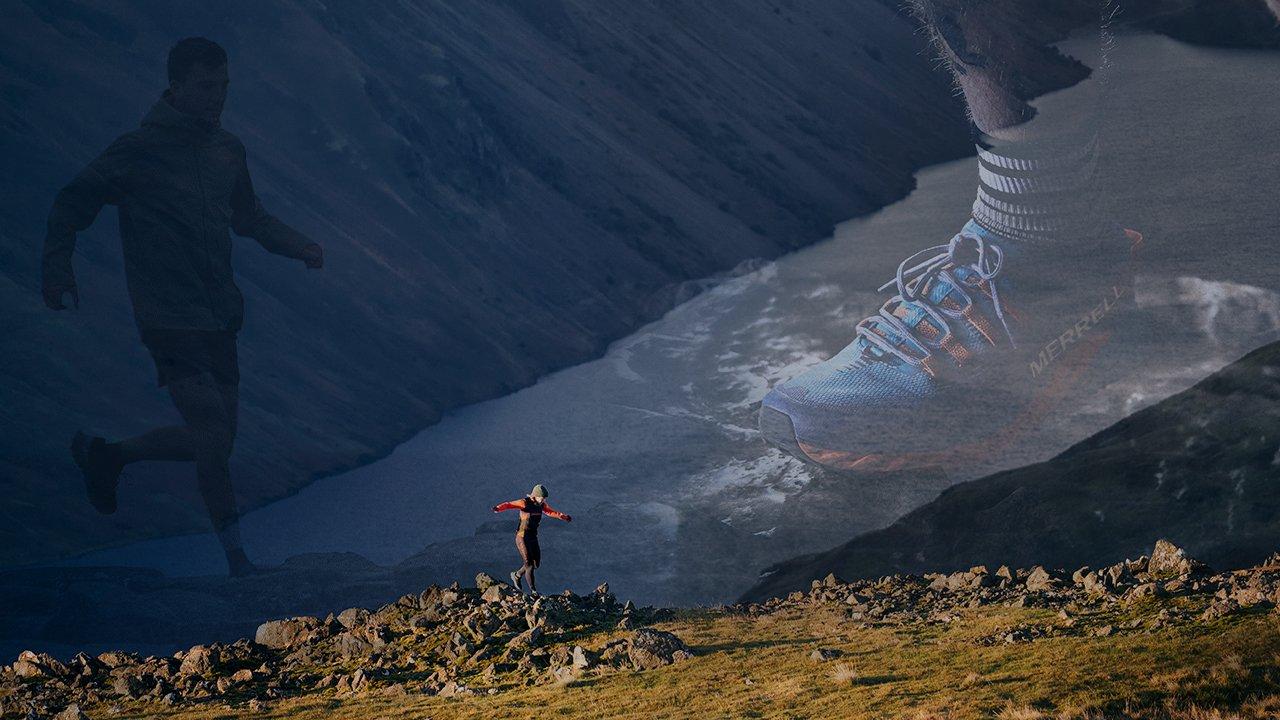 1. Go early/stay late – when shooting I always request to stay on location and ready to go long before the sun rises, and/or stay out on the mountain until it has set. The very good reason for this being, these times of day more often than not produce the greatest atmosphere on film, which in turn lends feeling and emotion to the story we're trying to tell with our content. And it's not just the actual sun rise/set here (avoid the classic 'holding the ball of fiery sun in your palm shot); dusk and dawn have beautiful, deep tones from inky blue through magenta to violet. Don't be afraid to work in the dark, trusting your camera's sensor to tell the story and lend a progression to the imagery. In the Lake District recently, Merrell Athlete Georgia Tindley and I chose to ascend the steep route in the dark so we could summit for sunrise - it was worth it.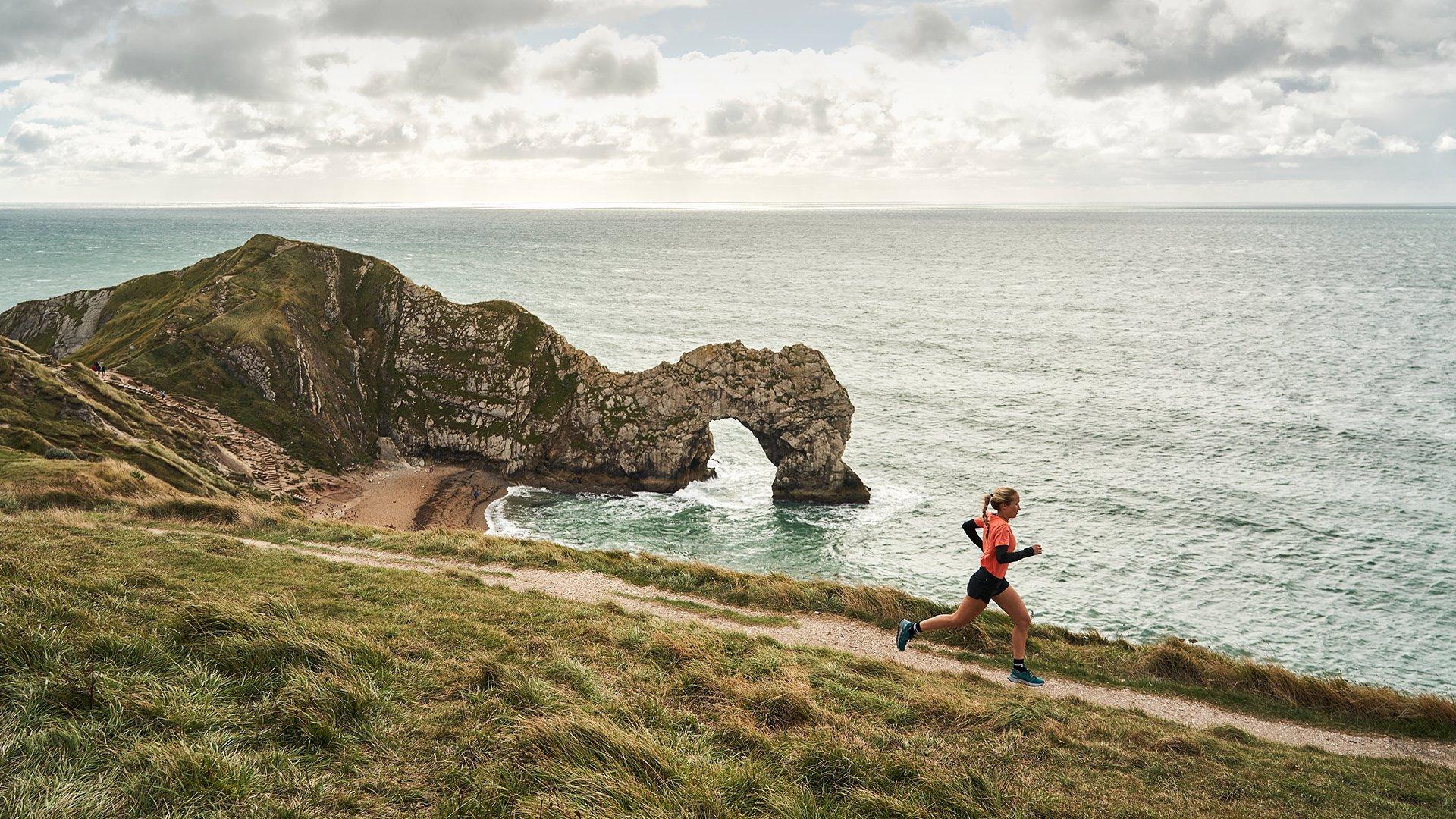 2. Keep up - I discovered early on in my career that the difference between capturing the who/what/where and the depth of a story or character came from journeying with them at close proximity. When you're working with elite athletes, doing this means being able to keep up with them and go where they go. This might be underwater (with camera), clinging to a ladder 3000ft up a sheer Dolomite cliff face or running 26 miles over muddy trails. The point being, to capture those moments that really show the viewer what the athlete or character is going through and make them feel part of the story, you must be there when they fall, break down in tears or discover something incredible. Whilst shooting with top fell runner Calum Tinnion in the Peak District this Autumn, we ran over 10km together to seek out every corner of the route. Hunt these intimate moments and get fit!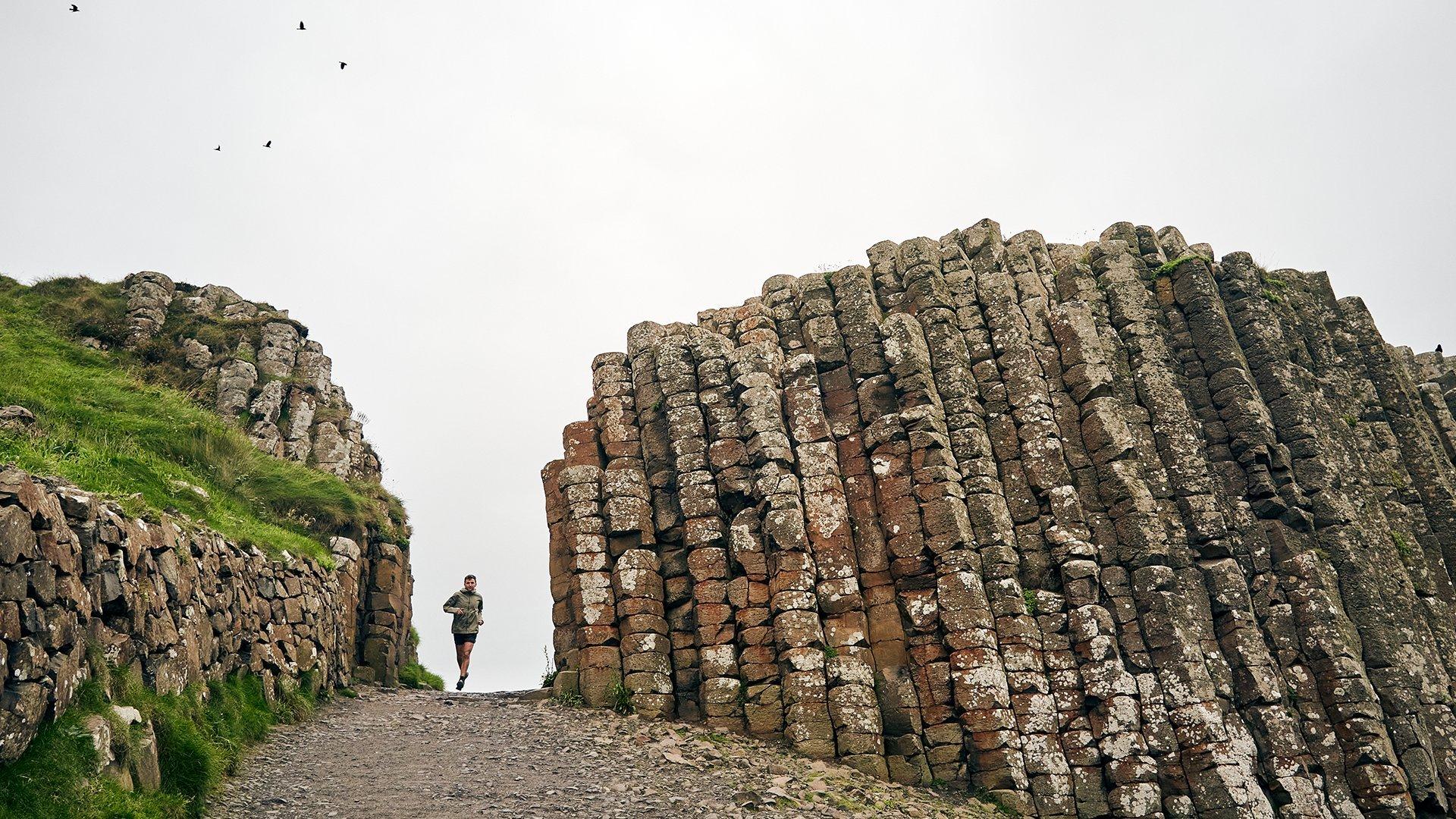 3. R&R (Research & Recce) - Often I have no knowledge of the location we will be shooting in and there isn't time to do a location visit (especially if the location is the Gobi Desert..), however I know the brand is relying on me to advise on shoot locations. Researching your location in advance always pays dividends. For the Giant's Causeway in Northern Ireland recently, I used several mapping apps from Komoot (great for user generated visuals) to Strava (sport-specific route finding) yet always found Google Maps as my default. The 3D terrain option is incredible and allows me to suss out potential ridgelines that might create epic silhouettes, technical descents to showcase shoe grips or even find unmapped trails (they do exist!). Pair this with a platform that tells you where the sun will be on any given date at any location, and you can take all the credit if/when the conditions align!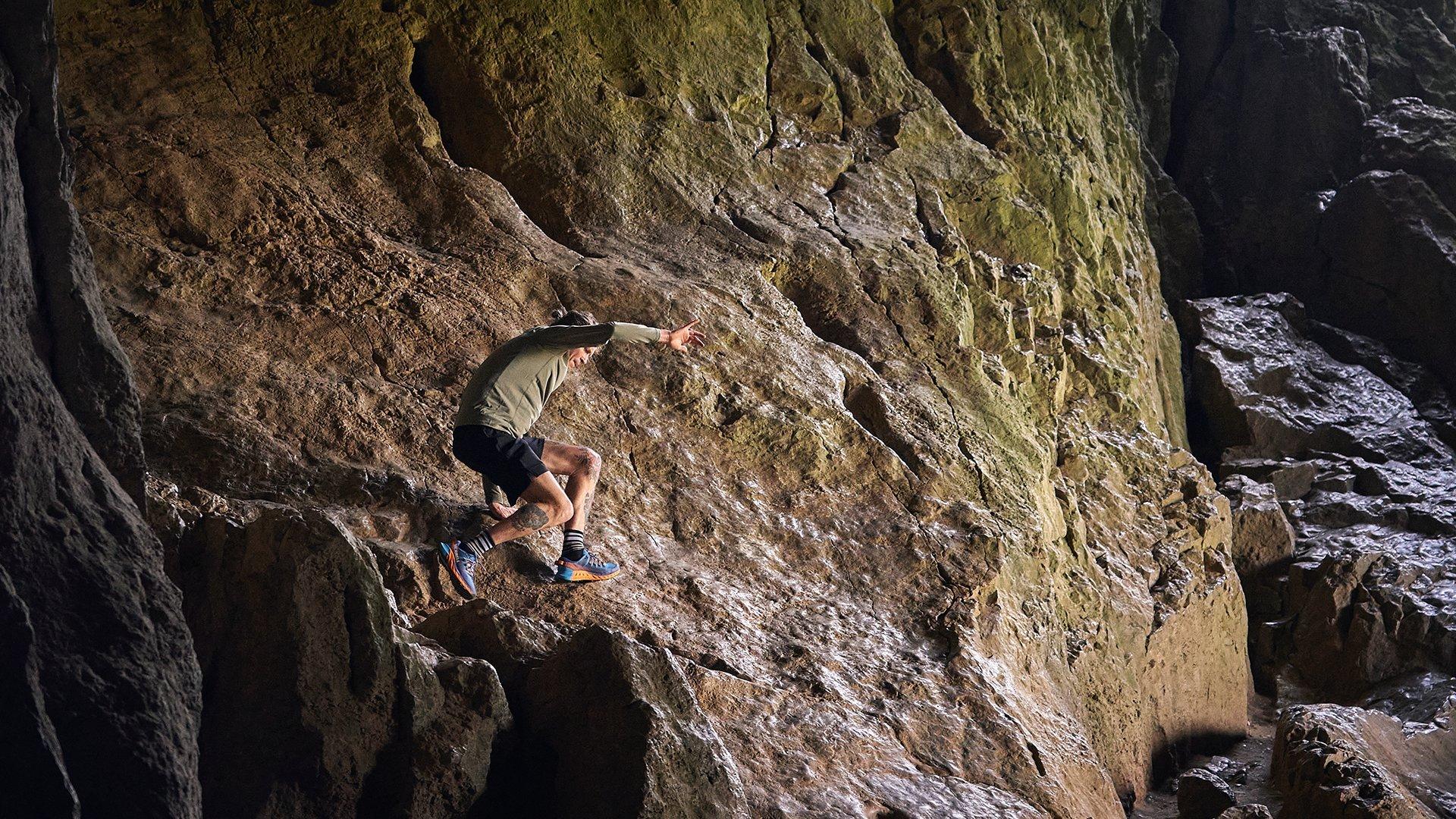 4. Less is more - Prime lenses, battery grips, microphone windshields, tripods...SO many kit options! How do you know what you'll need and what you can sacrifice when going into the wild to shoot? In short, whilst it's only down to you to decide how much weight you choose to carry, know that after 11hrs spent hiking trails you will curse those pieces of equipment that you never even touched. This comes with experience, but I find the adage less is more, is true; use (and make the most) of what you've got. If that means the widest focal length you have is a 50mm lens and single camera body, then get closer into your subject or look for close up details that tell a story, instead of shooting wide scenes. Do you really need two heavy camera bodies or can you change lenses? I know the weight of each piece of my kit to the gram and I also know what they are capable of individually. Don't get bogged down in kit or make excuses to not get out because you don't have something!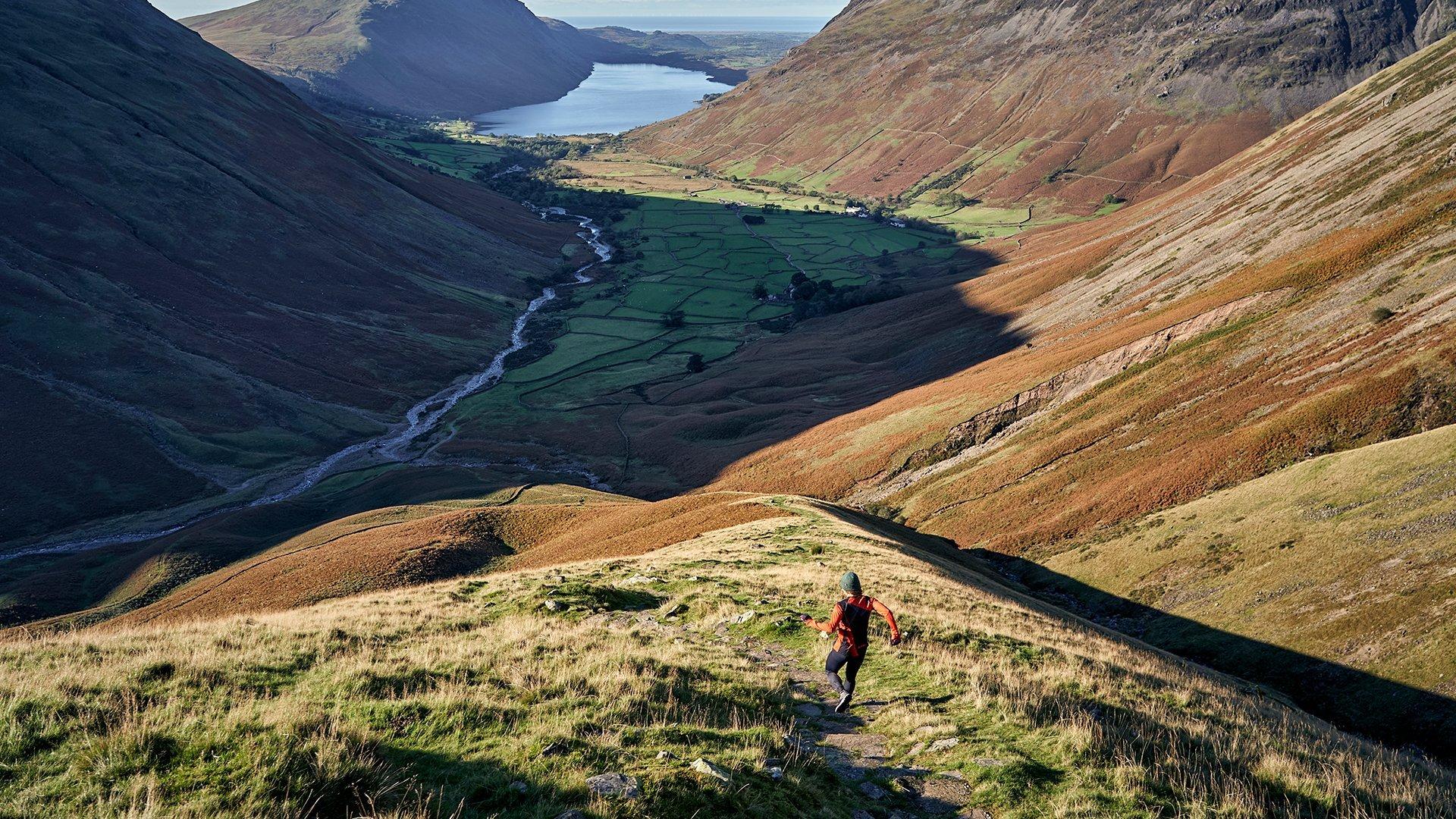 5. Trail running for me is about the thrill of descending slightly out of control, getting splattered in mud and whooping with delight as you skip across the mountain side. In an effort to express this joy, look for unique angles that lend the same sense of dynamism. Perhaps that is low down at puddle height as a runner splashes through, from a tree you can climb up and shoot down from or directly alongside a runner for an intimate sweat and tears approach.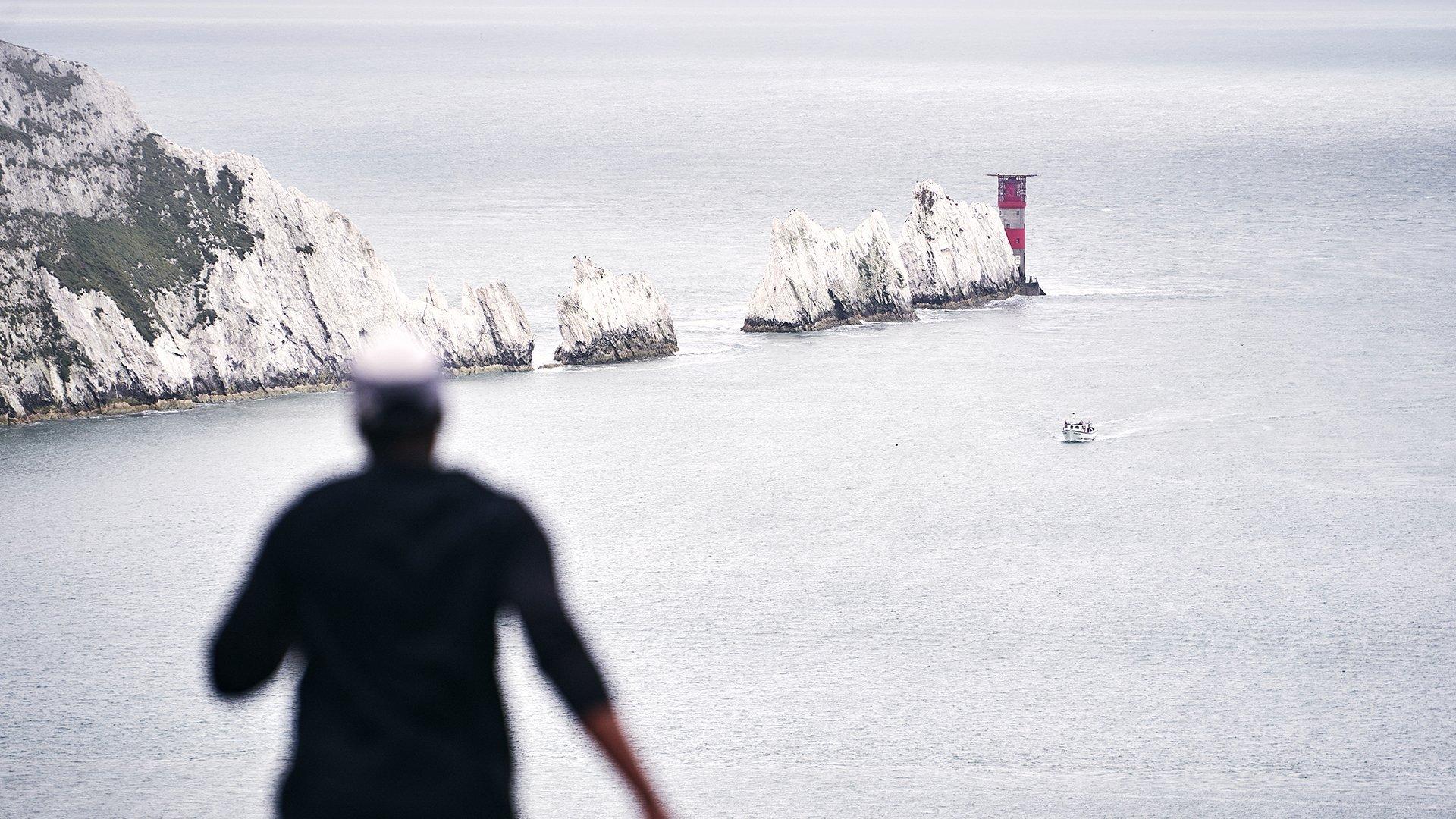 6. Don't be afraid of bad weather, because if you don't go, you never know. Some of the most breath-taking sights I have seen have come when I least expected them. Cloud inversions on an overcast day when it was a gamble to climb to the summit. Shafts of light piercing through blanket British skies and spectacular downpours make for great conditions which, if you can protect your gear from a complete drenching, will give your images that edge.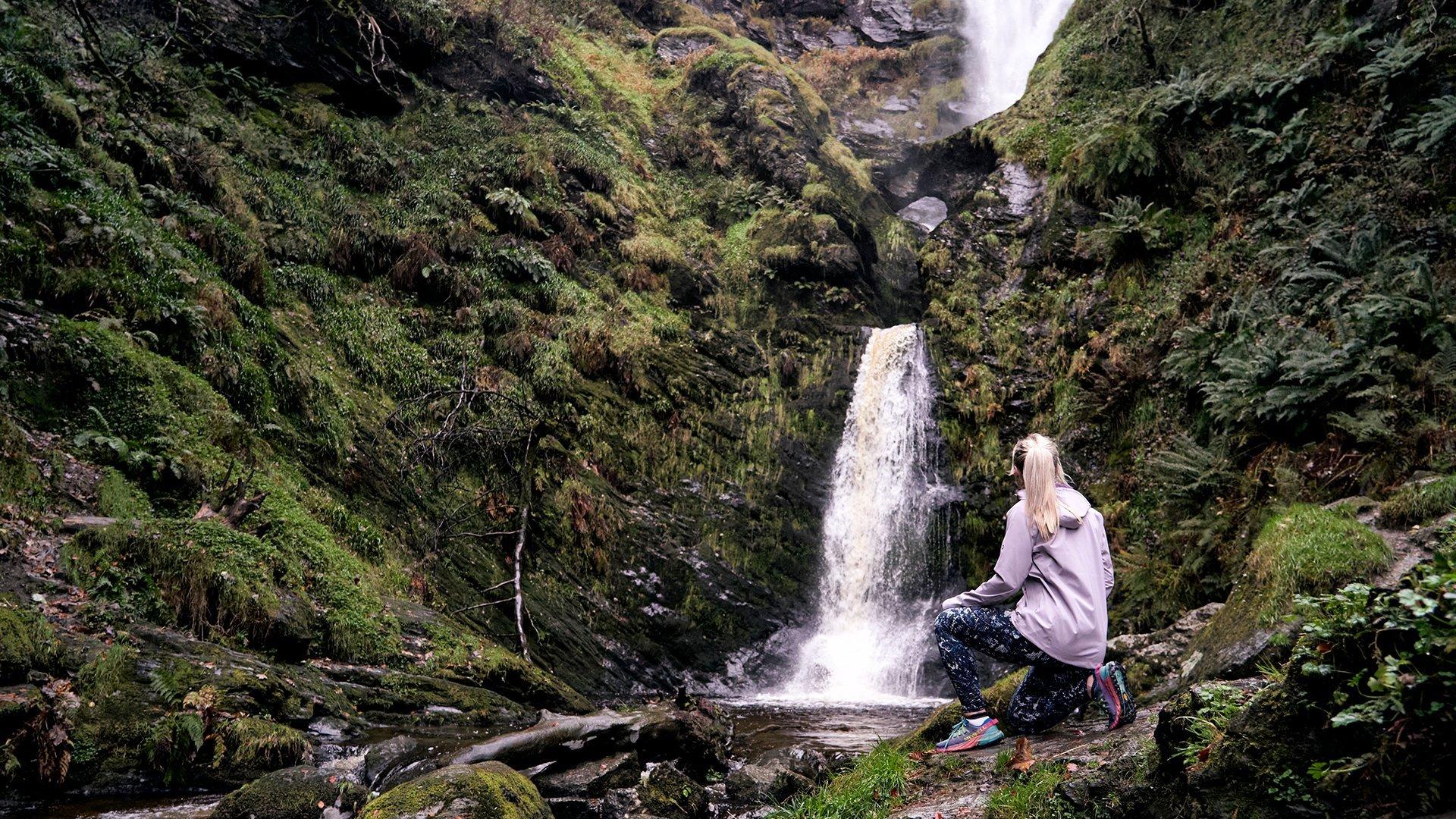 7. Landscape photography is a true art, one I don't often have the patience for if I'm honest. Put a person in the landscape however, preferably doing something awesome, and you have my interest. We exist in community and figures in the frame force us to ask questions; how did they get there? Where are they going? I would love to be doing that! Hold back from the group as they journey through the frame and the wide shots become your 'scene setters' and lend themselves toward big double page spreads when magazines come calling!
TOOLS OF THE TRADE
I always have these items packed into my camera bag, no matter where or what I'm shooting.
Leatherman multi-tool - unscrewing tripod plates, opening beers, rescuing deer trapped in fences. Enough said.
Lifesystems Mini first aid kit - chasing athletes over spiky terrain, at speed can often go wrong so it's always nice to not leave half your blood supply on the mountain. The folding foil blanket has rescued us on many an occasion.
Petzl head torch - sometimes you don't mean to stay out after dark but it just happens. When the fog arrives and you still have 5km to dsecend, you will be very, very grateful.
Ultralight pertex jacket - it packs down into a fist sized ball and might not look like much, but I remember during the Marathon des Sables in the Sahara, when the sun set and the breeze picked up, it added that extra layer of protection and warmth without adding kgs.
Huel Powder - invariably someone has forgotten the catering trolley when you're shooting on location or the schedule has gone crazy and lunch was hours ago. Huel is a nutritionally complete meal in powdered form. Just mix with water and you've got an ideal balance of protein, carbs, essential fats, fibre, all 26 essential vitamins and minerals. They take up hardly any space, don't get all squished and it doesn't matter if they get hot or cold, unlike sandwiches. A Peperami 5 pack comes a close second for me.
Feeling inspired to pick pick up your camera or dust off your trail running shoes? Tag us in your adventures on social media and use #EverydayLifeOutdoors