Picture it – the sun is sitting low in the sky on a backdrop of deep pink. The humid air surrounds you with a rustle of leaves alerting you to the gentle breeze soon to provide a refreshing drop in temperature for a few much-needed seconds. The summer months are in full swing, and although your vaccine passport hasn't been issued yet, your garden is a welcome retreat from the bustles of the (home) office.
2021 is becoming the year of the UK. We've learnt to appreciate what's on our (back) doorstep and whilst we can't predict the future, what is for sure is that your garden's on the green list. Let's take a look into this season's best products to transform your garden into the haven it should be.
Outdoor Lighting
Let's start by setting the mood. Sunset is approaching and you're in need of ambient lighting to create that Mediterranean feel. Well, look no further. This summer season Hi Gear have come out with a host of lighting options to suit gardens of all shapes and sizes.
For all-round lighting Hi Gear have a wealth of LED string lights in a range of lengths and designs. Styles include classic fairy lights, timeless globe bulbs and contemporary cage lights, catering to all garden enthusiasts.
Alternatively, if your garden is missing a spotlight piece, you can also opt for statement lights such as a jar light, stake light or even an umbrella light. Individual pieces offer targeted lighting to brighten darker areas of the garden, allowing you to make the most of every inch.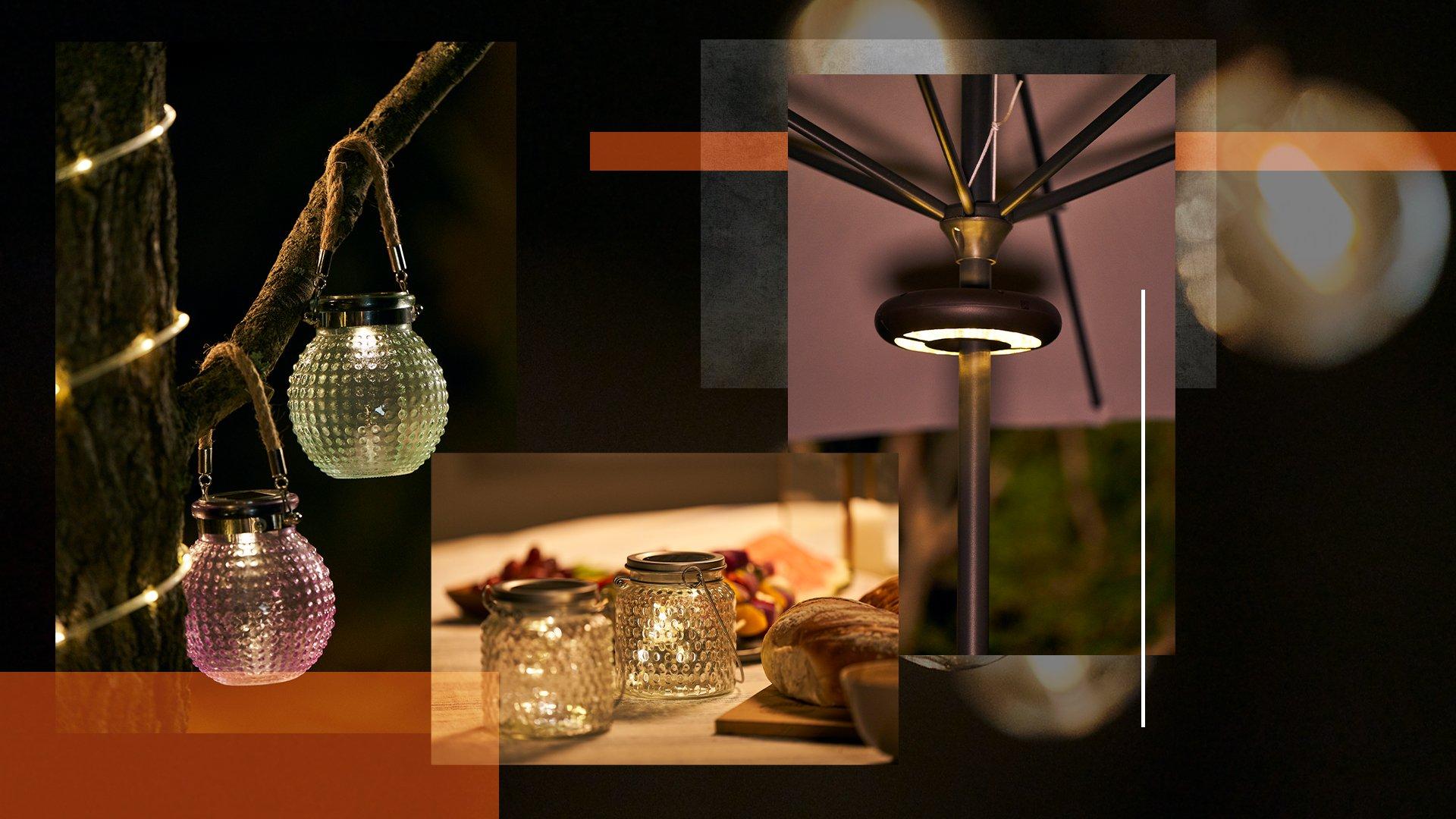 Outdoor Heaters
If minimal and stylish looks are to your taste, with the same heat emitting properties as a fire pit, a splurge into the outdoor heating sector may be for you.
Quest have a range of both standing and tabletop heaters to tackle the colder temperatures that we can expect from a British summer. Outdoor heaters have a minimal aesthetic and ultimately take up less space. If you have a yard or a smaller garden, they're a sure-fire(less) choice.
Quest's outdoor heaters are powered by propane gas, and if you have a propane fueled BBQ you have a handy 'two birds one stone' scenario. The fuel-powered alternative to fire pits effortlessly and reliably heat up an outdoor space with zero clean-up required.
Fire Pits - Coming Soon
First used over 400,000 years ago, fire pits are one of the oldest pieces of outdoor equipment on our list. Now used as a cosmetic, functional and aesthetic piece of kit, fire pits offer both warmth and lighting as the evenings roll in.
Both Hi Gear and Quest have entered the fire pit ring this season. All in circular or cylindrical constructions, the fire pits are adept at emitting heat across a wide radius, ideal for garden get-togethers. Not only are they perfect for garden use, styles such as the Hi Gear Corvus (coming soon) have foldaway legs, meaning they're easily stored and transportable for use on campsites too.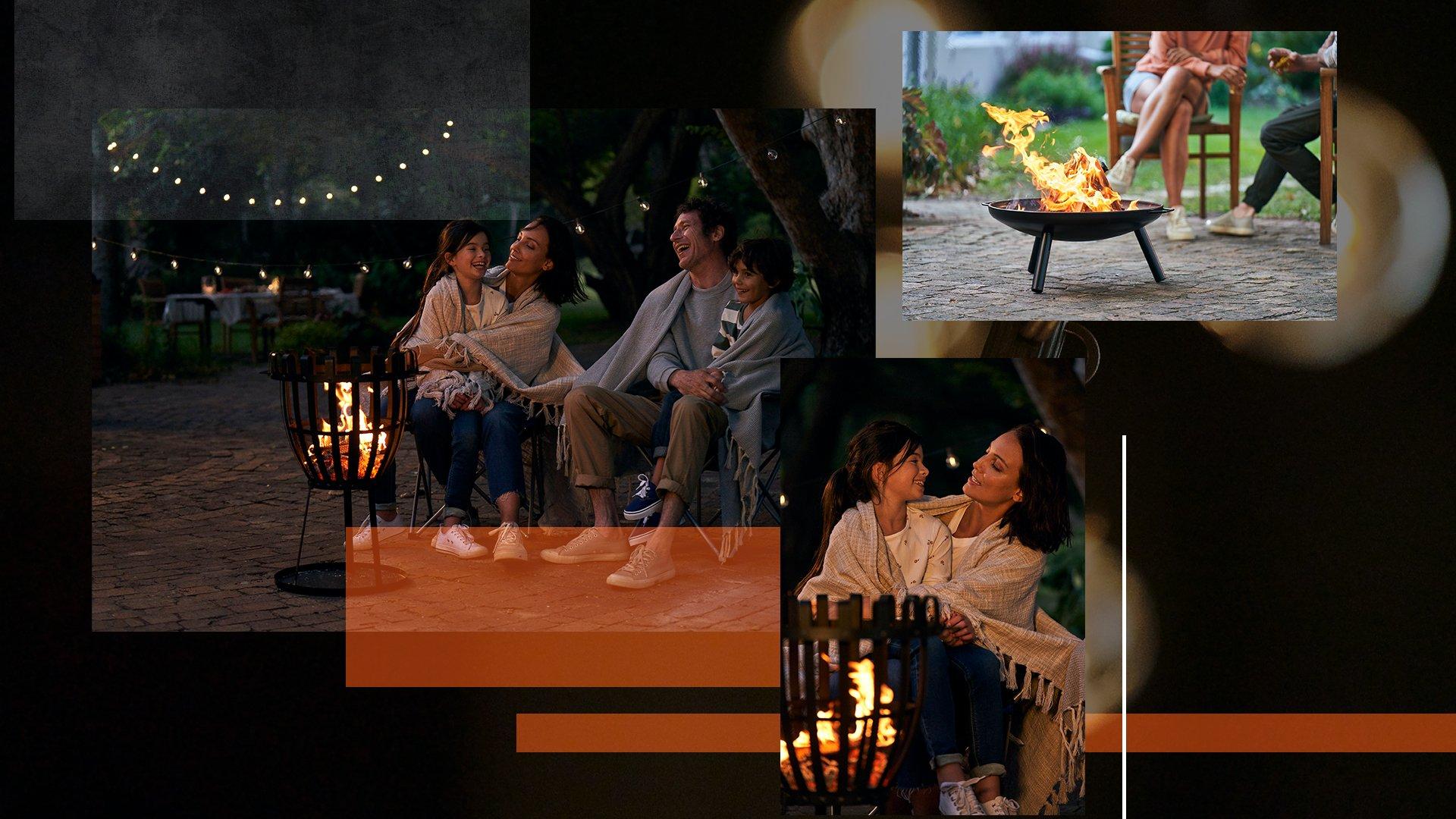 BBQs
Here it is. The biggie. The climax of all garden gear. It's the BBQ.
Finding the ultimate BBQ and cooking up a storm can raise you to legendary status among friends and family… but it can be difficult to choose the right one. Let's start by splitting them into two groups – portable and non-portable. By portable, I mean BBQs that are as comfortable in your garden as they are on the campsite. By non-portable, I mean bigger BBQs that are built for friends to gather round and judge your burgers.
Weber offer a range of 'non-portable' BBQs made for fair weather feasts. All powered by old-school charcoal for a real BBQ taste, Weber BBQs are compact but pack a serious punch in the BBQ market. All feature a lid (to retain heat and smoky flavour), a heavy gauge steel fuel grate and an ash-catcher. Weber know what makes a good BBQ, before you've even opened the sausages. Utmost functionality is their specialism, so if you're a garden Gordon Ramsey, they're your go-to.
Moving on to the 'portable' options on the list. There's a huge collection from Cadac, Eurohike, Weber and Campingaz to name a few. Standing BBQs are ideal for larger groups in both the garden and on the campsite. They're lightweight and of course portable – perfect for summer pursuits.
You can go simpler still. For couples or smaller groups of friends, a tabletop choice comes in at a low price point whilst getting the job done. Cadac and Campingaz offer numerous tabletop styles, both powered by gas, so you have full control over heat without wasting valuable fuel.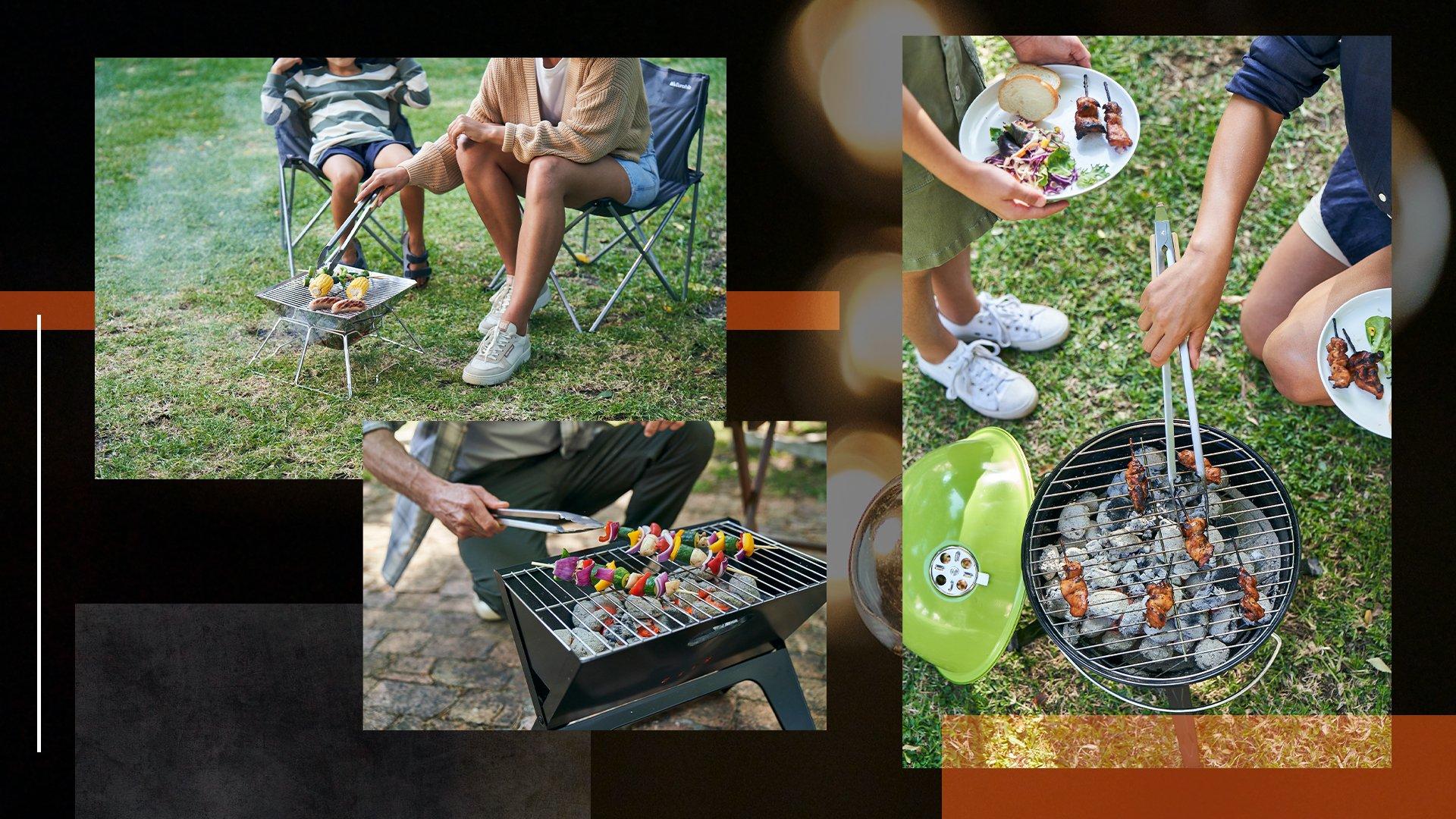 Pools and Hot Tubs
As the summer hots up (I'm optimistic okay?), the temperature may call for, dare I say it, a pool. If you're looking for a smaller setup that's easy to put up and take down, look out for Bestway's inflatable options. For the lucky ones who've already got a pool set up, pick up a range of accessories like Lay-Z-Spa's Vacuum Cleaner or Quest's Non-Slip Mats.
If the idea of a pool is too daunting (understandable) you can always go down the warmer route and check out Lay-Z-Spa's collection of hot tubs. Don't be put off by their inflatable construction, the hot tubs feature DuraPlusTM walls with Freeze ShieldTM heating, preventing water from freezing to add to their durability.
Still unsure? Browse the entire range from the comfort of your outdoor recliner here.