Amira Patel is an adventurer, storyteller and founder of The Wanderlust Women. Known as Amira The Wanderlust, she aims to diversify the outdoors to show that it truly is a space for all. Breaking down the barriers of wearing the niqab and creating a safe space for Muslim Women to hike outdoors, Amira has created a community of women that support and celebrate each other. We spent a day hiking in the Langdale Valley with Amira and two Wanderlust Women, Aysha and Amina, to learn about the vision behind The Wanderlust Women, her motivations and goals for the future.
Born in Bolton, Amira grew up with a love for the outdoors, something she admits is rare for women in the British Muslim community. She credits this to her adventure-loving mother, Aysha, who used to take her on hikes and days out as a child. She told us "My biggest hero is my Mum. She really inspired me to do what I'm doing. If she didn't introduce me to the outdoors, I wouldn't be in the position I am today. She plays a big role in my life and she is always encouraging me to be the person I am."
Inspired by her upbringing, Amira recently relocated to Penrith in the Lake District to become an outdoor walking leader and pursue her passion of inspiring a community of women to embrace the outdoors. "The outdoors has been a personal journey for me. I've seen the difference that it makes for my faith and spiritually, mentally and physically as well. What more can the outdoors give than it being a peaceful space".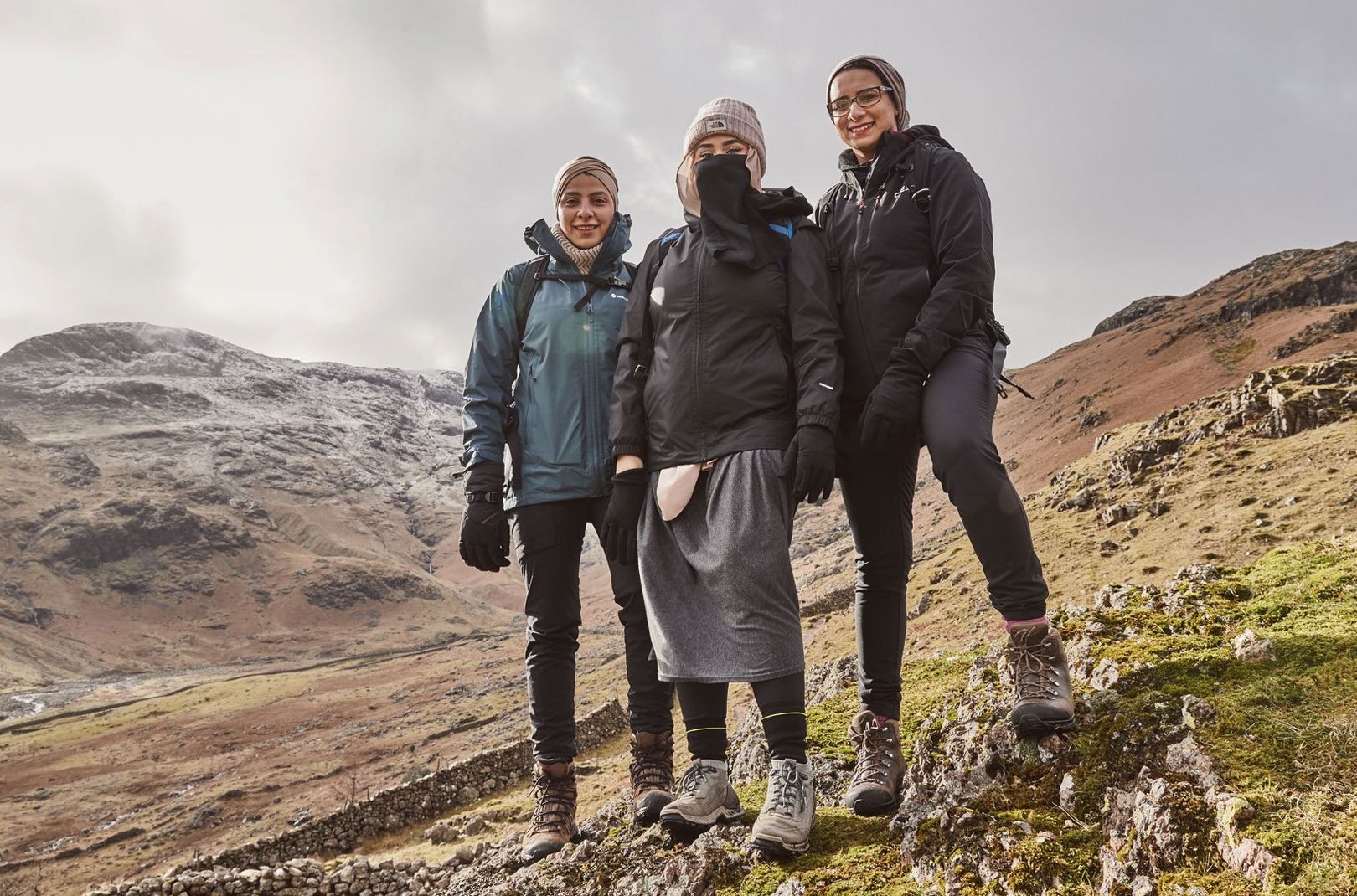 Amira is strong in her belief that the outdoors should be inclusive and accessible to everyone. She talks of her pride when wearing the niqab on hikes and adventures. "For me, wearing the veil and the hijab is the most empowering thing because I'm not only representing myself, I'm representing thousands of other women too".
When she says thousands of women, she means it! The Wanderlust Women have a strong following on their Instagram page and have lots of active members who attend their packed calendar of adventures, workshops and retreats. Feeling inspired? Check out the Wanderlust Women's website to find out what's in store for 2022 and join the group.