The easiest way to stay on top of weather conditions is to layer up. Softshell jackets bring warmth and durability to your layering system, without impacting mobility and comfort.
Read on to discover what makes the softshell jacket a must-have for any outdoor enthusiast.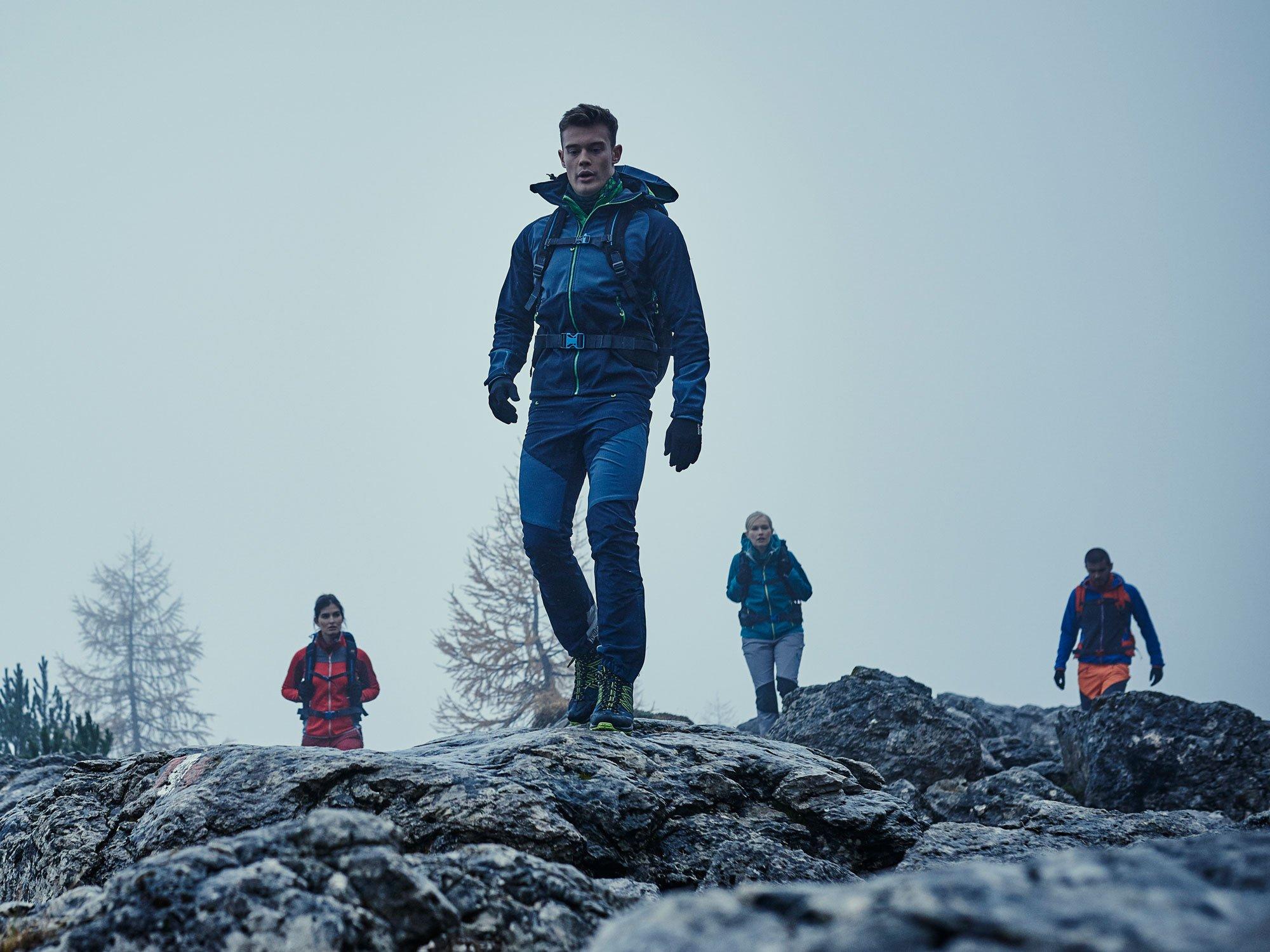 What is a softshell jacket?
Think of a softshell as a sports jacket. It's more robust than a fleece, but is similar in that it can be worn as an outer layer, or underneath a waterproof jacket as an insulating mid-layer.
Softshell jackets focus on breathability, so they're great at keeping you comfortable when you're getting active outdoors.
Although your softshell will offer some weather-resistance, the DWR (Durable Water Repellent) protection it provides won't cope very well with heavy rain, sleet or snow. If you're going to be heading out in a storm, throw a waterproof on top of it.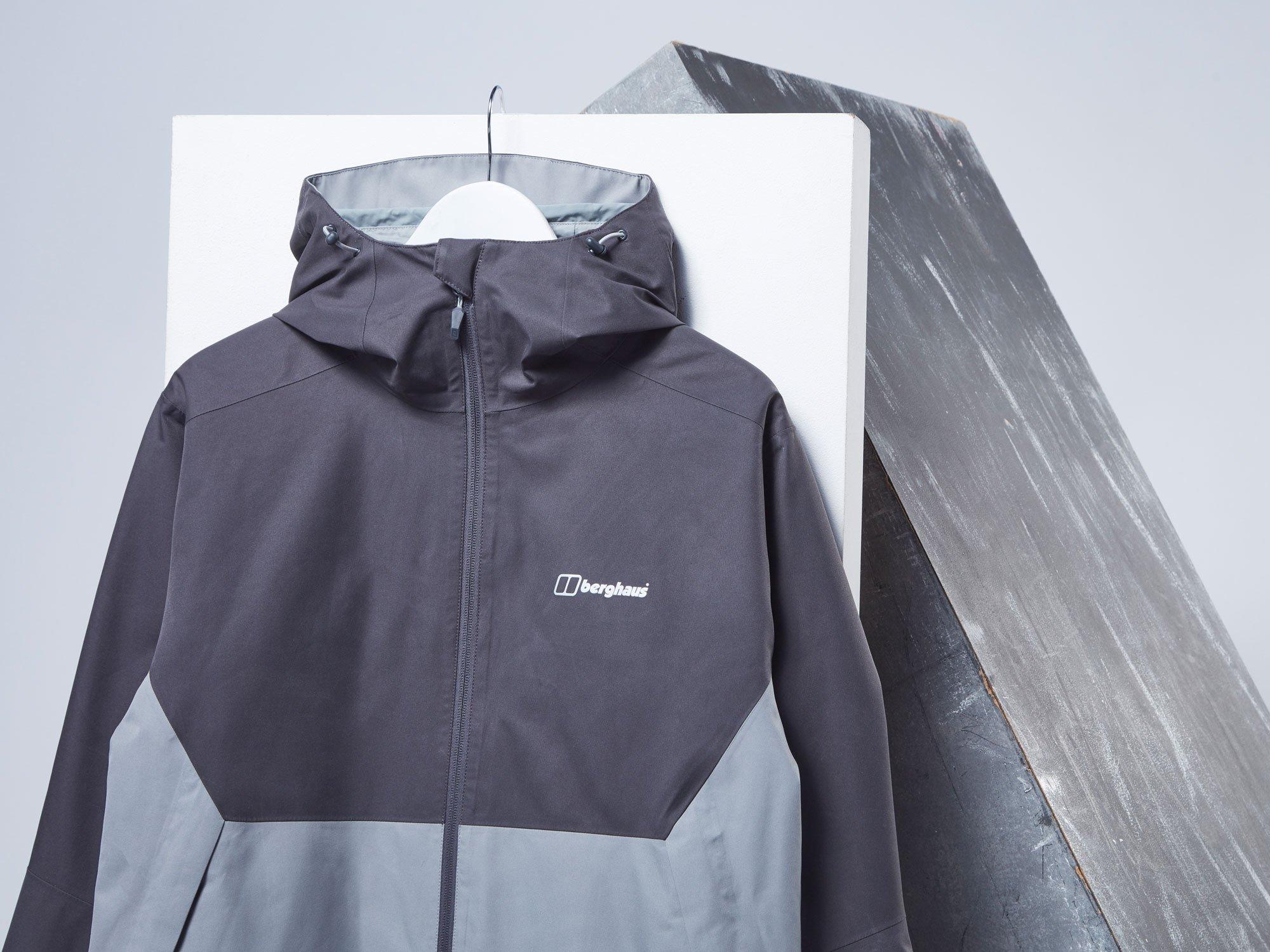 When should I wear a softshell jacket?
There are multiple uses for a softshell jacket, and if it's not chucking it down outside, it'll be a lightweight and breathable alternative to your waterproof jacket.
Recommended use:
Everyday use (in moderate conditions)
Climbing or cycling (worn over base-layer)
Worn as extra layer of insulation (underneath hardshell waterproof)
Softshell jackets are popular among climbers due to they're slim fit and adjustability. They sit neatly on the body and stretch in conjunction with movement. The tight cut of the fabric prevents sagging around the harness area, ensuring safe access while climbing.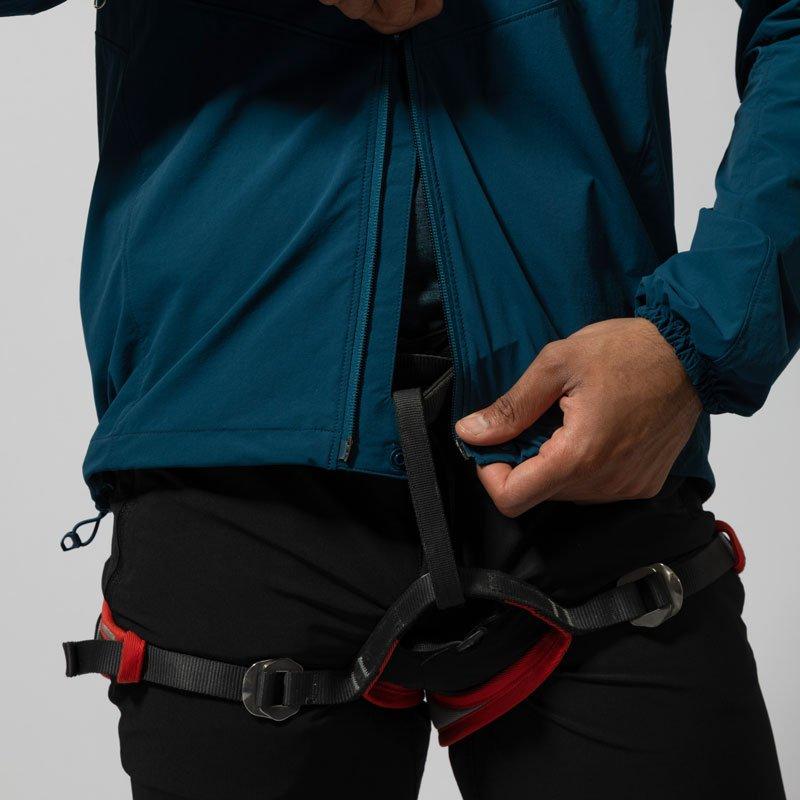 Softshell vs Hardshell
Weather resistance is the main reason to choose a hardshell jacket over a softshell jacket. If torrential rain is on the horizon, a waterproof is definitely the one to grab. It's rigid fabric construction is designed to keep you dry when it's hammering down outside.
Softshell jackets come into their own in active situations. They give you better freedom of movement and ventilation when you're working hard. They also offer a decent amount of protection from wind and rain, but certainly won't keep you 100% dry in heavy downpours.
The materials used in making a softshell are chosen specifically to allow flexible movement. You can move your arms freely, without the fabric riding up or rustling.
If you're an active person looking for a versatile jacket that is lightweight, breathable and hardwearing, a softshell mid-layer should be top of your list.
Features
Softshell jackets may be lightweight, but they're heavy on features.
Breathable mesh:
Mesh fabric designed to allow sweat to evaporate away from the body during vigorous activities. Often found in underarm section (arm venting gussets).
Hoods:
Sometimes a softshell jacket will feature a hood for extra protection from the elements. These can be fixed, detachable, peaked, wired or helmet compatible.
Pockets:
Pocket size and location will vary by brand and style. If you're going to use your softshell when climbing, it's worth checking to see if the pockets can be accessed while wearing a harness.
Reinforced fabrics:
Thicker materials used around shoulders and elbows for increased durability
Interior lining:
Jackets are often lined with fabrics that feel soft against the skin (e.g. fleece material).
Flatlock seams:
A stitching technique that stops seams from irritating the skin during movement.
Flexible fabrics:
By using stretchy fabrics or 4-way elastication in the construction of a jacket, manufacturers can ensure that it's flexible enough for active use.
Reflective trim:
Reflective trims and logos will make a jacket more visible in low-light conditions.
Cuffs:
Ribbed cuffs sit snug around the wrists to suppress draughts.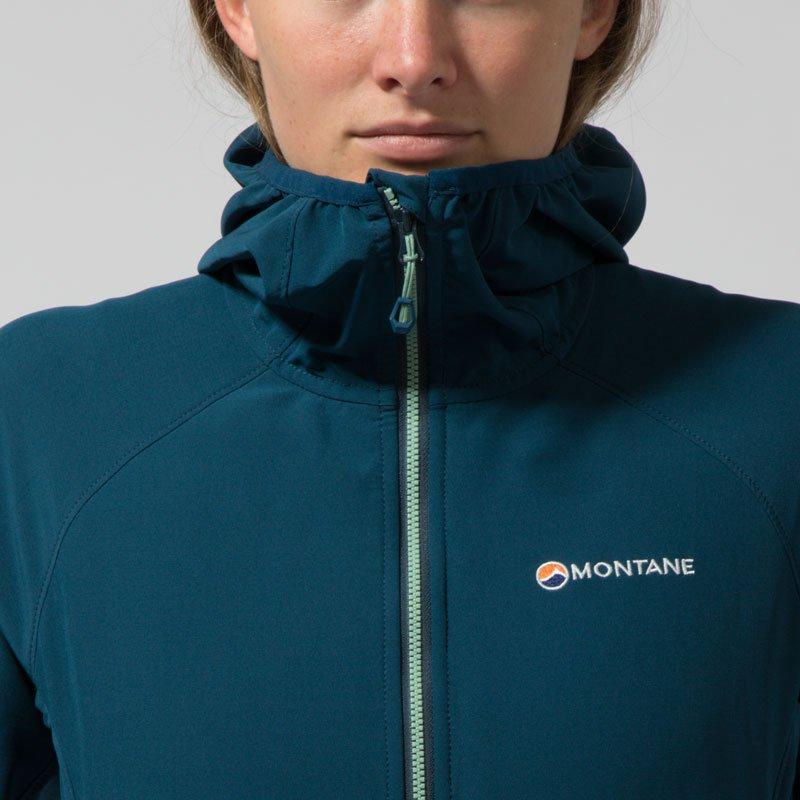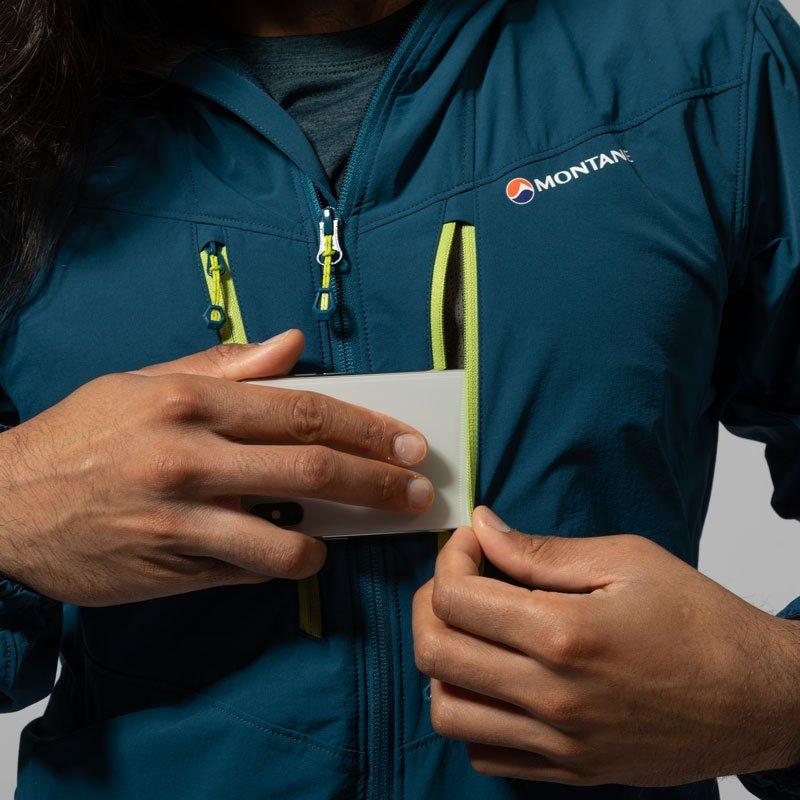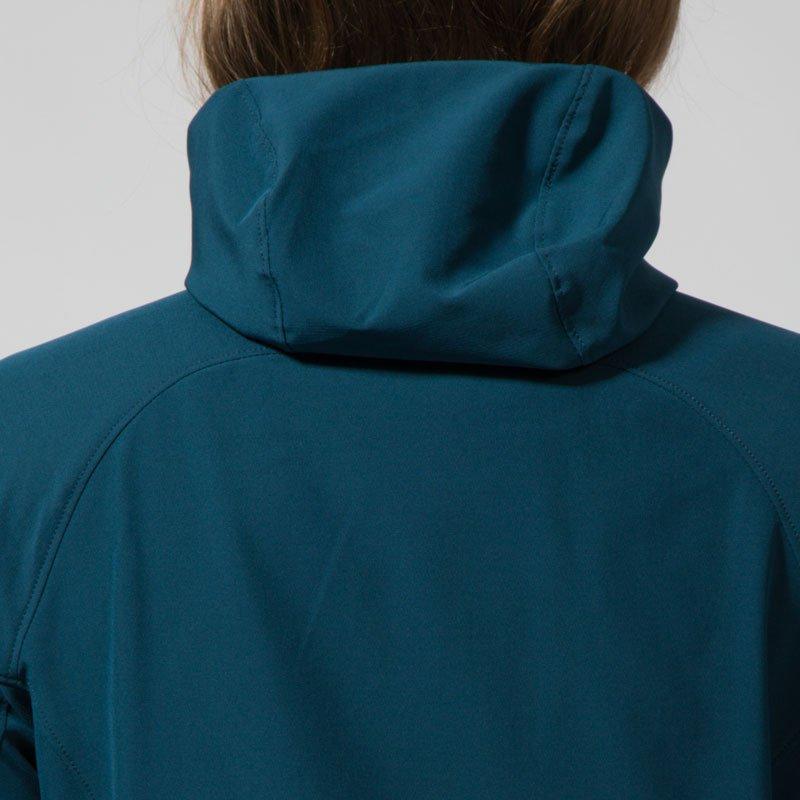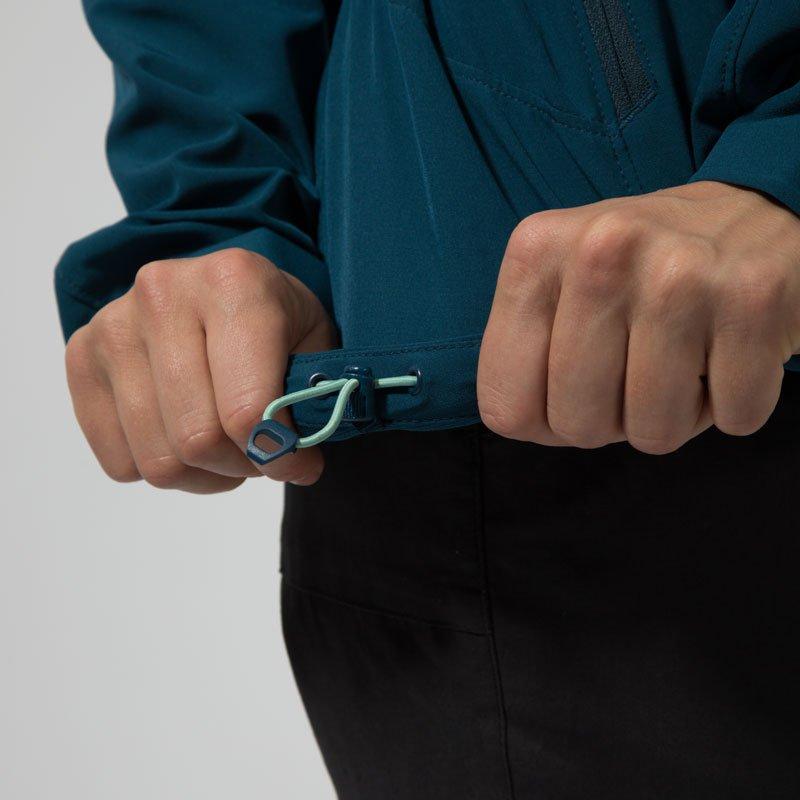 Add an all-rounder to your wardrobe. Shop softshell jackets online at Blacks today.