Having kids doesn't mean you can't head off on a hike. You've probably been put off by all the whinging, whining and wandering off, but there is another way.
Have you tried a child carrier?
It's the best solution for stress-free outdoor adventures with kids in toe. So buckle them up, give their little legs a rest, and trek your way along the trails together.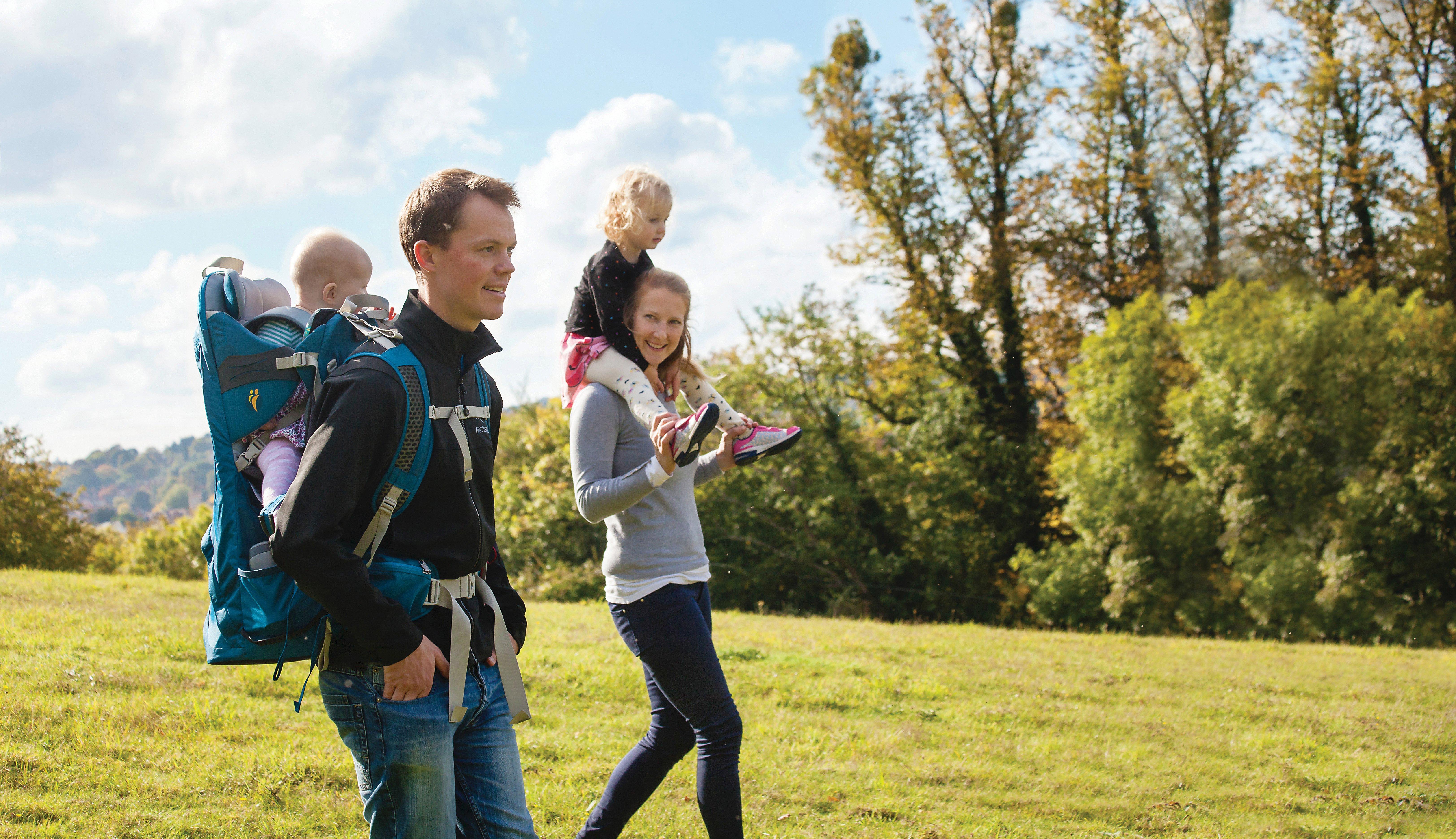 What is a child carrier?
A child carrier is essentially a backpack-type contraption that seats a small child in it.
Child carriers are much more practical than the alternatives when it comes to hillside hiking - you certainly won't have to corral free-roaming children or drag a pushchair through the mud!
Standard child carrier vs. Outdoor child carrier
Standard child carriers:
These lightweight carriers are designed primarily for small infants and can be found in a number of high street outlets. Standard carriers keep infants held snug to the wearer using a padded fabric strap system that can be front or rear mounted depending on the child's age.
Being lightweight and easy to pack makes this type of carrier particularly useful for impromptu family walks. They may be alright for casual strolls when the weather is nice, but you'll need something more robust if you're meandering across a mountainside trail in less favourable conditions.
Outdoor child carriers:
'Outdoor' child carriers fit over the shoulders like a backpack and have a reinforced internal frame section where you can securely seat your child. Constructed with durable materials and water-resistant fabrics, this type of carrier is definitely designed for the outdoors.
There are loads of compatible accessories to help you make the most of your outdoor child carrier too. The detachable canopy is a must-have if you want to shelter the little ones from wind, rain and UV rays.
Outdoor carriers are also pretty well appointed when it comes to storage. You'll have easy access to a number of handy pockets and compartments; but if you do need to put the carrier down to locate an item, you can do so without removing your child!
Comparing the options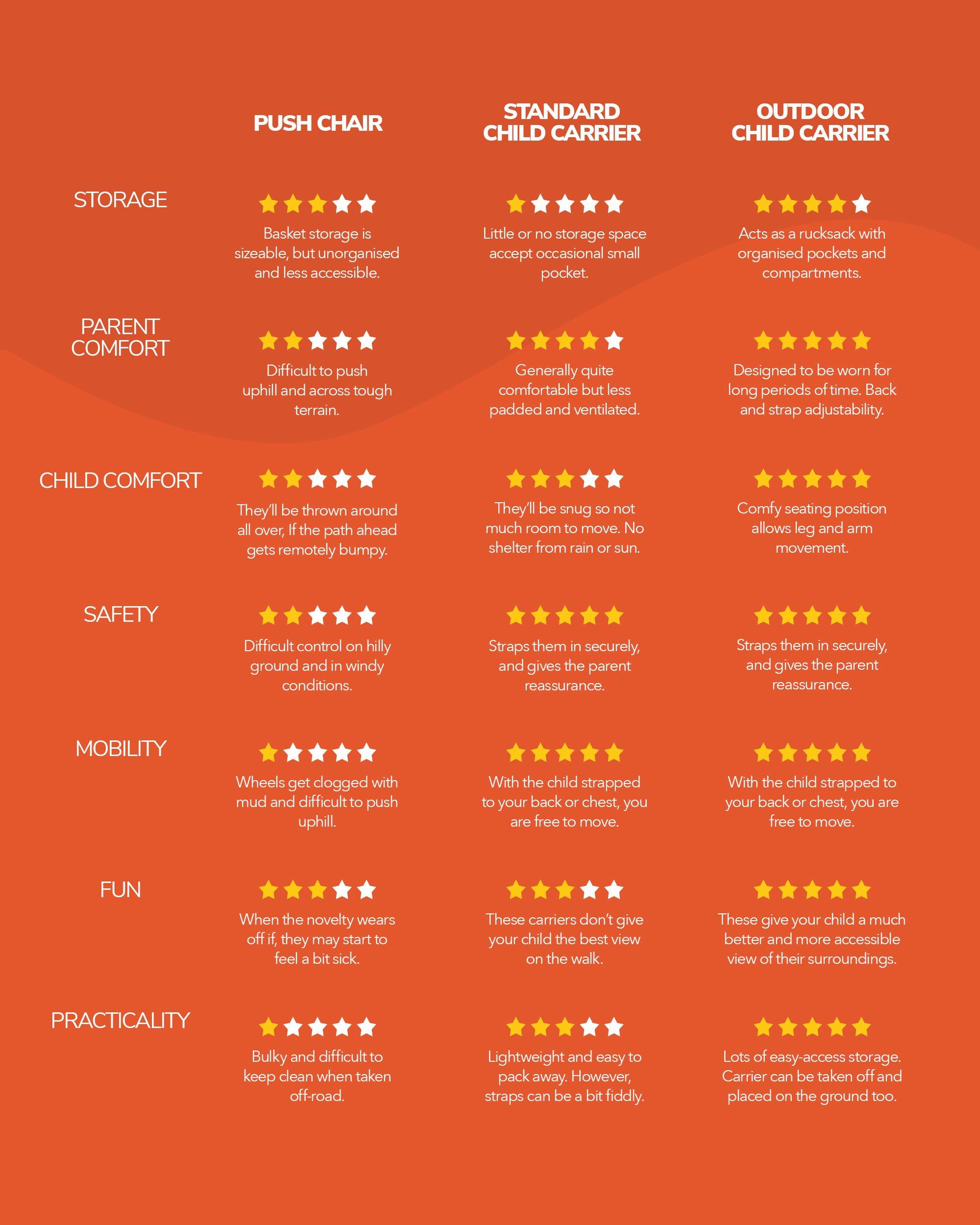 How should I wear my child carrier?
Child carriers can be worn on your back, on your front, and in some cases, both. Child age is normally the determining factor when choosing between the two options.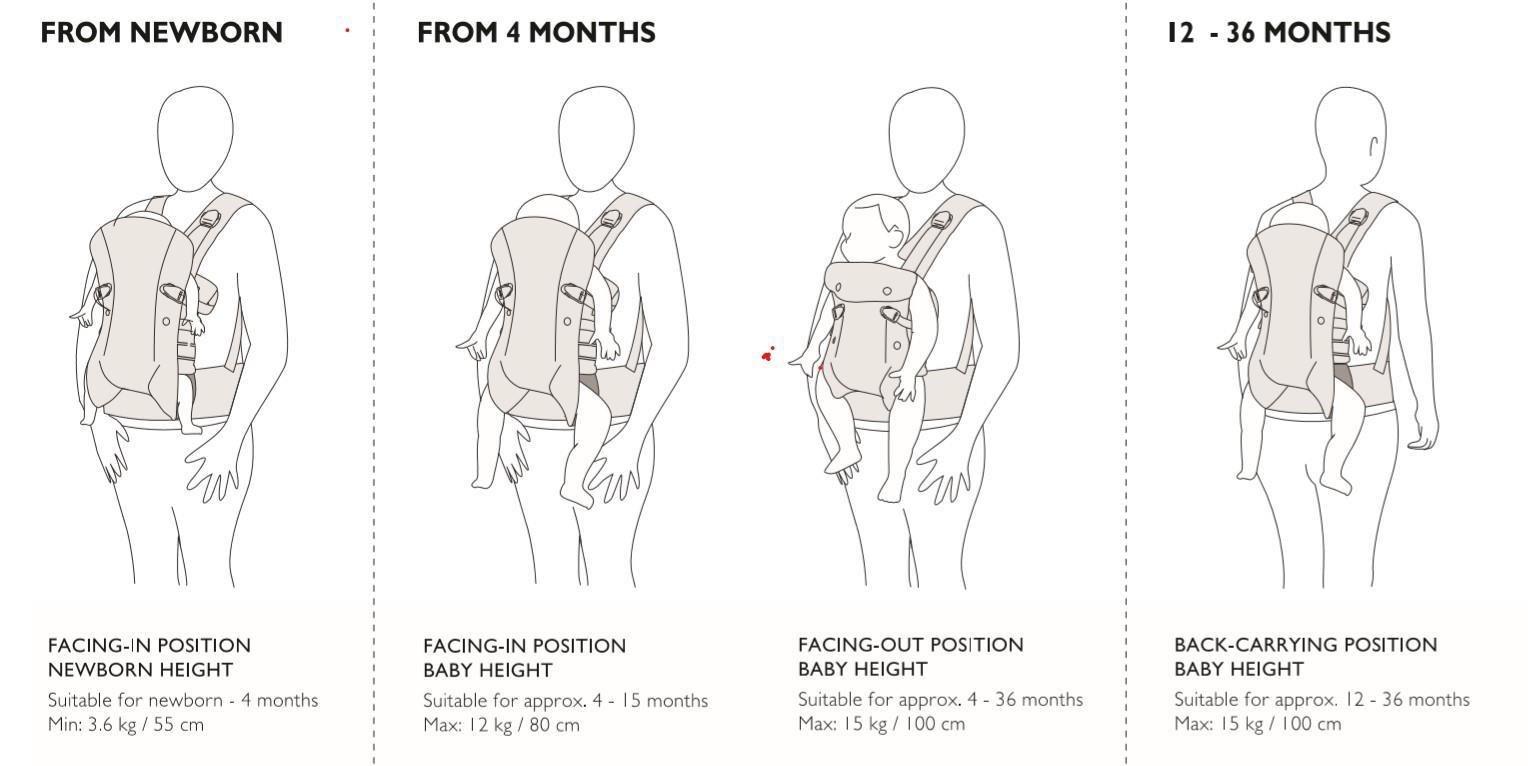 Front carriers:
Front mounted carriers are best for small infants. They feature secure strap systems and padded seat support for comfort and safety. You can face the child inwards or outwards depending on the situation.
Backpack carriers:
Toddlers and small children require something a bit more robust. Backpack carriers have a rigid frame and raised seat section to keep your child safe and secure while also providing them with uninterrupted views of the trail ahead.
In terms of practicality, you'll find a variety of storage compartments and attachments for optional extras such as sun shades and rain covers.
Adjustable straps make it easy for you to find a fit that is comfortable and secure, for both you and your child. They'll be no stopping you when you head out into the wild!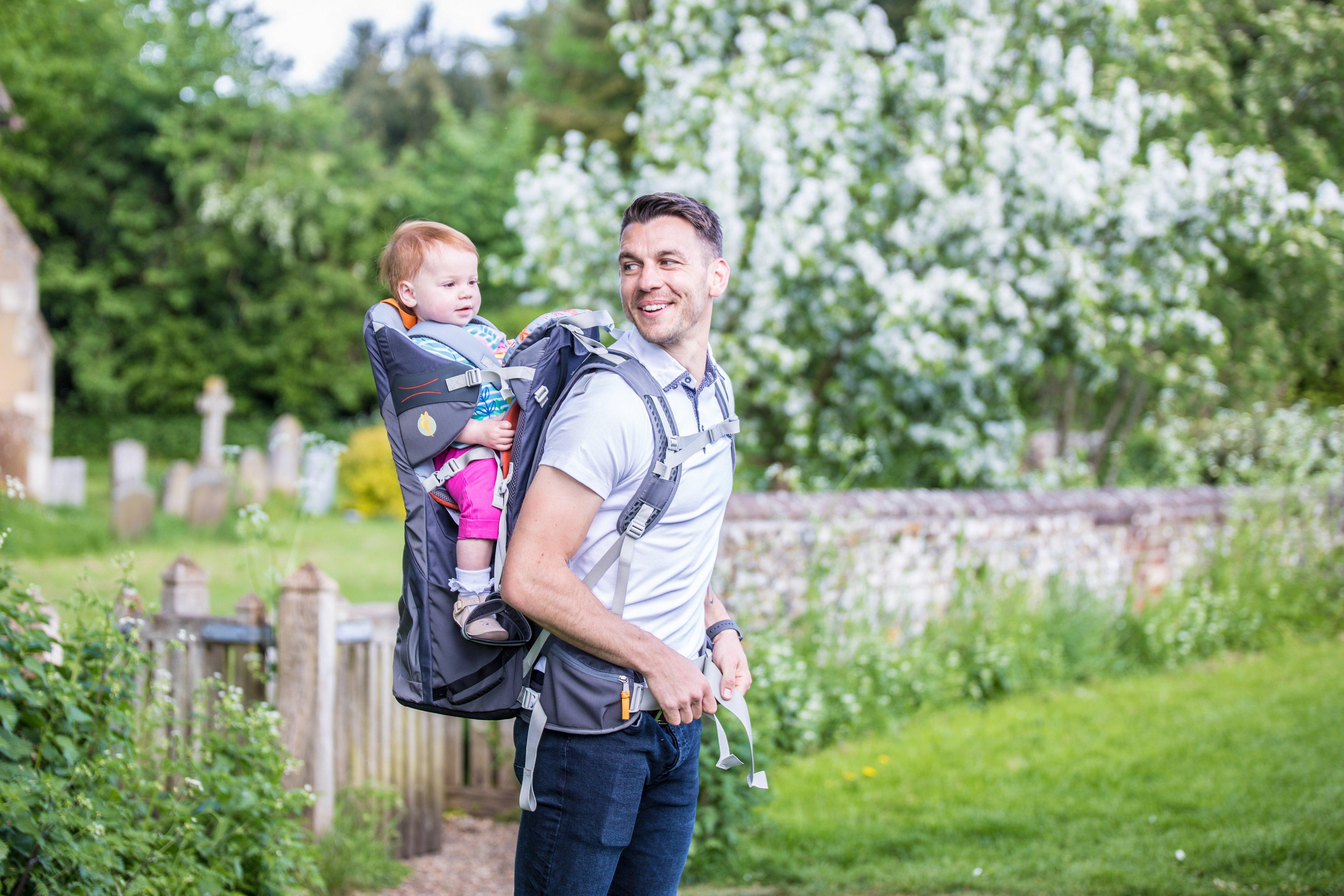 With a variety of options to suit all budgets, Blacks is the place to come for child carriers. Take the hassle of hiking and bring the family together for more outdoor adventures.