3-in-1 jackets offer the versatility you need for all year round exploration. Don't let the price tag put you off, these jackets do it all.
Make sure you get the right coat for you by taking a look through our guide,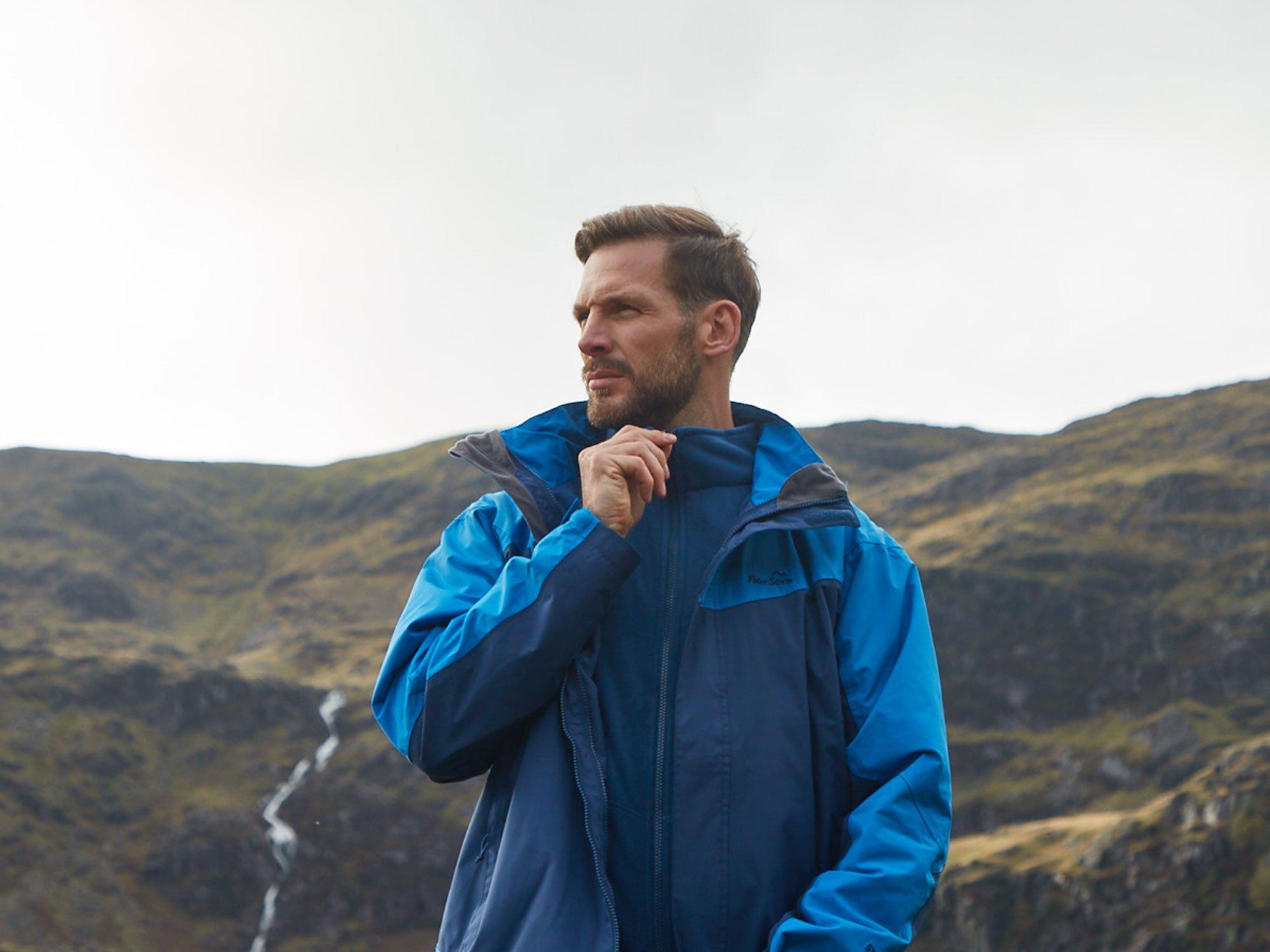 What is a 3-in-1 jacket?
3-in-1 jackets are all about layering. As temperatures drop, it's vital that you lock in warmth by trapping air between your body and the air outside, this can be achieved by wearing multiple layers of clothing.
A 3 -in-1 jacket comprises of two key layers; a waterproof shell and an insulating mid-layer.
Interactive zipping mechanisms allow the two layers to be attached and detached as you please. Both can be worn individually, or zipped together to create a winter-ready coat.
Being able to change your jacket to suit the conditions is priceless, especially in the UK. Whatever time of year it is, a 3-in-1 jacket will provide a solution; a waterproof shell for summer downpours, a warm fleece for autumn hikes, or a cold weather coat to protect you from rain, sleet or snow.
In some cases, the two elements of a 3-in-1 jacket can be purchased separately before being combined as part of an 'interactive' or 'IA' jacket system. Remember to check compatibility before buying though because attachment systems may vary by brand.
Waterproof shell
The outer shell of your 3-in-1 is there to provide waterproof protection. Before selecting a jacket, take some time to expand your knowledge of waterproof technologies, because the way a jacket has been waterproofed can seriously impact its breathability.
As a general rule, membrane waterproofs are superior to coated fabrics in that they not only block water from getting in, but also allow sweat vapours to escape. This leaves you feeling cool and comfortable as well as dry. As a result, membrane constructed jackets lend themselves to more active use.
It's pretty common for waterproof membrane technologies to be given a name. You're probably familiar with GORE-TEX, but there are loads more to look out for, including; AquaDry (Craghoppers), eVent, Pertex Shield, Polartec Neoshell, DryVent and Futurelight (The North Face).
You can find more detail regarding waterproof technologies and how they work in our guide to waterproof jackets.
Our Tip
As time passes, waterproof fabrics begin to lose effectiveness. It's therefore important to regularly clean and reproof your jacket so that it'll keep you dry for many years to come.
For more info on caring for your waterproofs, have a look at our expert guide.
Mid-layer
The inner section of your 3-in-1 jacket is what keeps the heat in. It takes the form of a fleece or softshell jacket that zips neatly inside the waterproof outer.
Fleece:
As the name suggests, fleeces have a woolly texture that is designed to be lightweight and warm. Worn underneath a waterproof shell, this material is very effective at trapping air and locking in body heat.
Softshell:
Softshell is a more flexible, breathable material that is ideal for vigorous activities such as mountainside hiking. While it won't keep you quite as warm as a fleece, a softshell mid-layer will provide better resistance to wind and rain if you choose to wear it as a standalone jacket.
Now you're all clued up, it's time to take your pick from the wide range of men's, women's and children's 3-in-1 jackets we have available at Blacks.