Finding outdoor apps can be a tricky task. It's hard to refine your search and you end up thinking to yourself this would be a useful app only to find someone has already made it, it was just tricky to find. Outdoor apps serve a range of purposes whether it's just a way to create a walk more engaging for your little ones or used as safety add ons that you can use to make your adventures safer.
We have compiled a list of outdoor based apps that are perfect to help you get out there and get more out of the outdoors. Have a look, see what you think these apps can offer you. And if you have any suggestions for other apps that people will find useful please share in the comments below.
Park4Night (Free)
Finding the perfect place to park your campervan can be tricky when you don't know the area. Park4Night gives you a map with overlay filters showing potential parking and camping spots for you to pull up and spend the night. The free to use app is built upon user-generated suggestions and reviews from people commenting so you can be certain when you've found the perfect place to park and campout. This is the perfect app for any van-lifer.
There is also a premium version of the Park4Night app that will give you access to offline versions of the maps. You will also be able to plan long trips and the app will give you overnight suggestions along your route.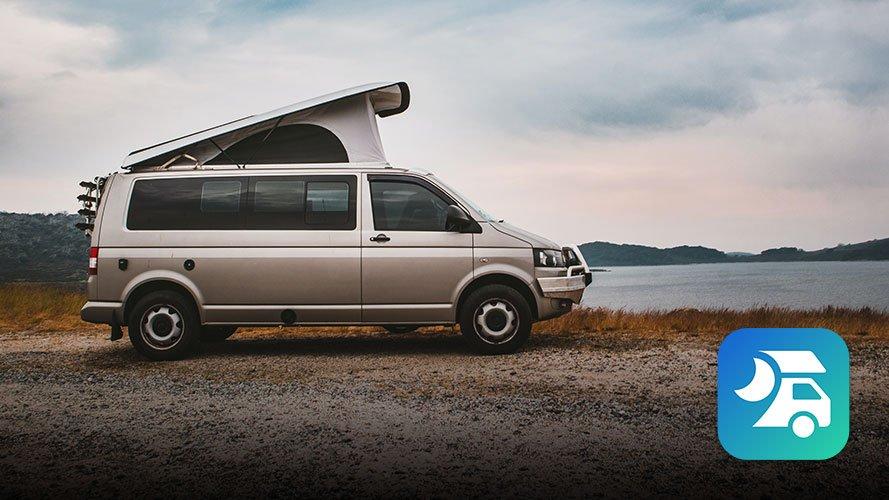 Nature Cat's Great Outdoors (free)
Minimum requirement: iOS 8 / Android 5.0
The Nature Cat app is designed to get kids thinking about the outdoors every single day. Each day the app offers a new set of adventure prompts from finding wildflowers to splashing in puddles. Weather needn't be a barrier to the fun as you can filter by rain, snow or sun.
Kids' will enjoy a sense of progress and completion as the journal feature keeps track of their progress.
The app is designed for kids up to 8 years old. Work alongside the little ones to build a shared love of the outdoors. Help them find out that even on a rainy February day, outdoors is where the fun is.
Geocaching® app (free initially)
Minimum requirement: iOS 10 / Android 4.4
This is one for all the family. Geocaching is an increasingly popular way to explore the outdoors, using GPS devices to locate hidden boxes (or 'caches). There are thousand upon thousands hidden across the UK alone, just waiting to be found by intrepid explorers.
The Geocaching app is the perfect introduction. Use it to ease your way into the sport by giving you all the functionality you need right on your phone, without the need to buy a dedicated GPS device. It connects with the official geocaching database to help you find hidden treasure both near and far. An onboard map gives you the location, with adjustable navigation settings to find caches in your local area.
You can use the app to communicate with other geocachers, so bear this in mind when the kids are using the app. But used for a fun family bonding experience, geocaching is hard to beat.
The core features will be enough to get you started. But if you find that your family gets the treasure hunting bug, you can upgrade to paid versions for loads more features.
PictureThis (Free and Premium Version available)
Bring out the budding horticulturist in the family with PictureThis. Take a picture of a plant or flower using and the app will immediately identify the plant in their huge database and tell you all about it. The database contains information on over half a million plants, and the list is growing.
You can use PictureThis anywhere in the world, making it a fantastic way to learn about both exotic flora and the weeds at the bottom of the garden.
27 Crags (Free and Premium Version)
A useful climbing app for the whole of Europe when finding information about crags. You can discover rock climbing topos submitted by local climbers. Discover Sport, trad and bouldering areas and plan out your next trip. The in-app GPS will let you easily find the walk-in for the crag and help you find new areas you might not have known existed. This app is perfect for any new climber who is looking to leave the gym and find out what it's like to climb outside without having to invest in a guidebook right away.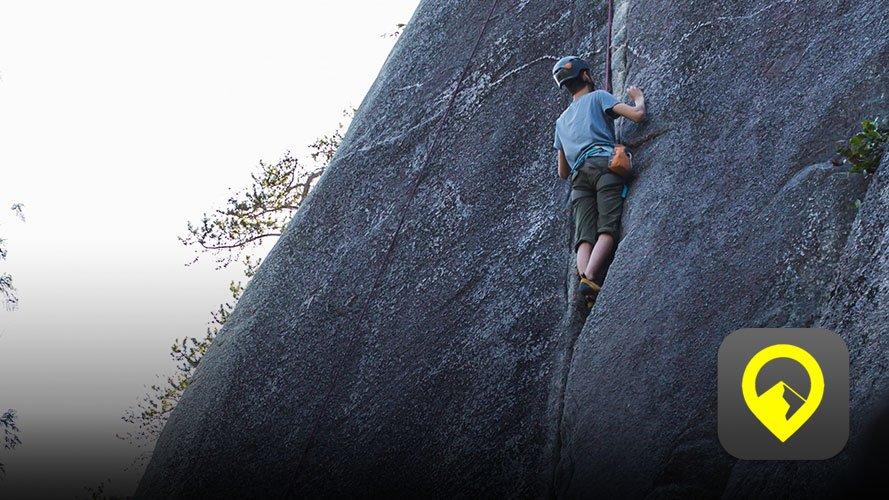 SkyView® (£1.99)
Point your phone at the sky and visit the stars. The SkyView® app makes astronomers of us all, using beautiful augmented-reality graphics to map constellations, planets and other celestial objects, including the satellites and the International Space Station.
Work together as a family to find all 88 constellations, or find every planet in our solar system (you can argue about Pluto – for me it'll always be a planet) and even jump around in time to see how the stars look in the distant past and far-flung future.
There is no better way to end a day in the outdoors than lying on your back next to the campfire, staring up at the stars. With SkyView® it's even more fun.