Supposedly the most depressing day of the year, Blue Monday is in January and gets its name from a combination of factors. These include: January's dark and dismal weather, the post-Christmas blues, low motivation levels, and the cost of the festive period landing on your doormat in bill form. Sound familiar? Well you've come to the right place to beat them blues!
Whether it's Blue Monday in January, or just a dark and grim Monday any other time, we recommend getting outdoors as an escape from the ordinary. We've put together some top tips to help you get up, get outdoors, and make your Blue Monday a happy Monday.
Walk, Run or Cycle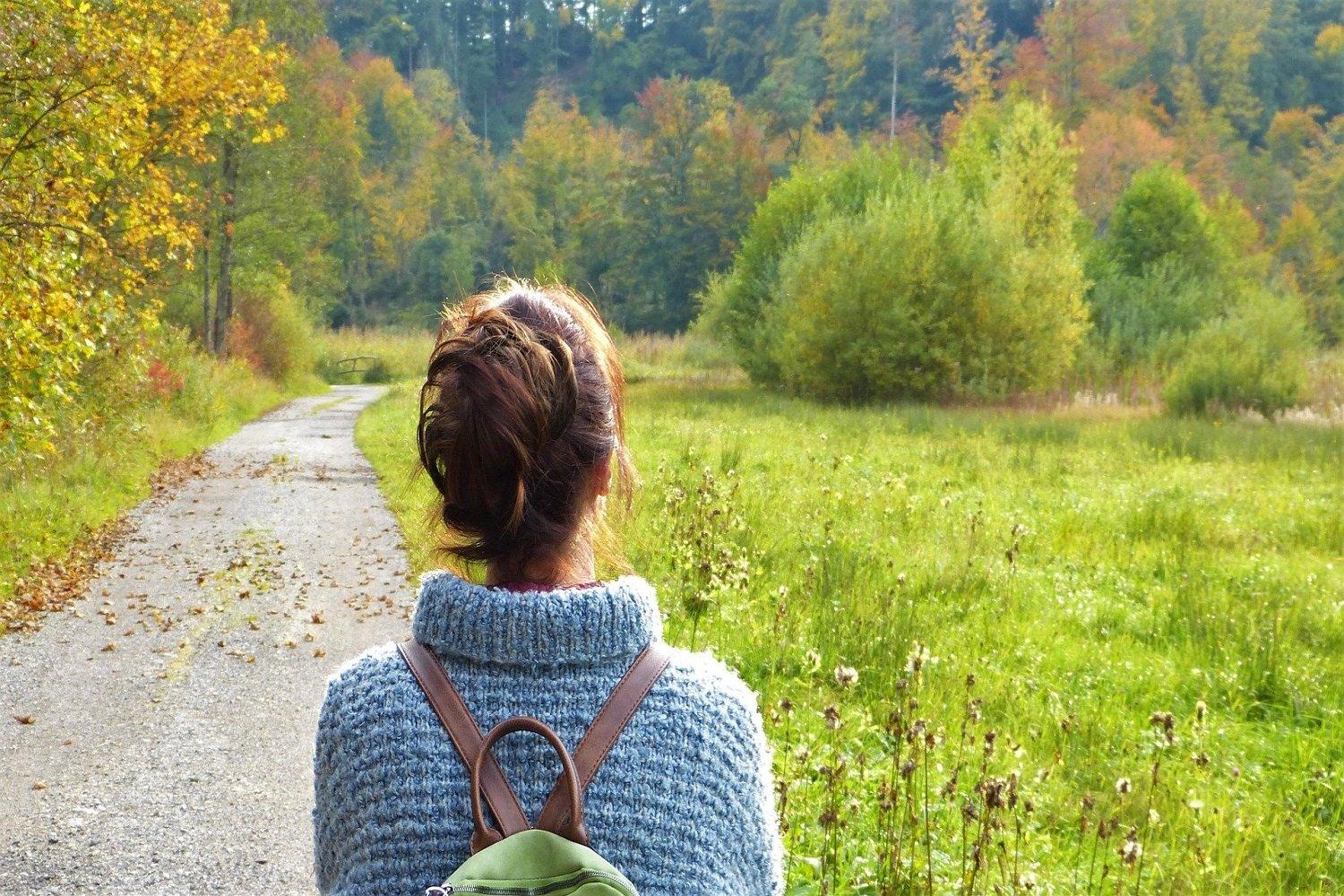 First things first, kick-start your Blue Monday with some fresh air.
As you probably know, exercise is scientifically proven to make you feel happy by releasing endorphins. So, get yourself outdoors and begin your day feeling optimistic, revived and stress-free. As an added bonus, ditching motorised transport also benefits the environment and your wallet too!
If you live close enough, walk, run or cycle to work. It allows for time to yourself, a perfect window to collect your thoughts and refresh your mind. And if you're currently working from home, try going out for a walk, run or cycle in your local area before you start your day. This will help to make you feel recharged and reenergised, granting you a positive mindset to begin your day of work. Take a look at UK charities Living Streets and Sustrans, who work to influence individuals to walk or cycle, whilst improving our environment at the same time.
After a long day of work and sitting in your chair for numerous hours, it may also be useful to do some stretches. Take a look at our Best Stretches After Sitting blog for some key strecthing movements to keep your posture in tact. 
Try a New Activity
Many people will be reluctant to start something new. You may find yourself stuck in a monotonous weekly routine of watching television, browsing social media and completing daily chores during your spare time. Why not change that?
If local restrictions apply, whereby by you can't currently visit a gym or join a local sports club, there are plenty of other alternatives so you can begin a new activity and keep fit. Why not start some home workouts? Go for a local walk or run? Or begin at-home yoga? The internet and social media platforms are full of free home workouts and local waking routes for everyone to try! So, set yourself some fitness goals each week and see if you can reach them. The NHS has plenty advice and support on exercise here. Taking part in at least 20-30 minutes of exercise each day is key to making you feel happy and positive. 
And for when restircions don't apply, The British Heart Foundation has an information section on their website with contact details to join new sports teams near you. Joining a running club, local sports team, or signing up to a gym comes with plenty of advantages on top of keeping fit. There's also opportunity to make new friends, develop a skill and meet personal goals. Whether it's taking up tennis or starting weekly swimming classes with a friend, the focus, variety and sense of achievement will improve your mental well-being.
Take Up A New Hobby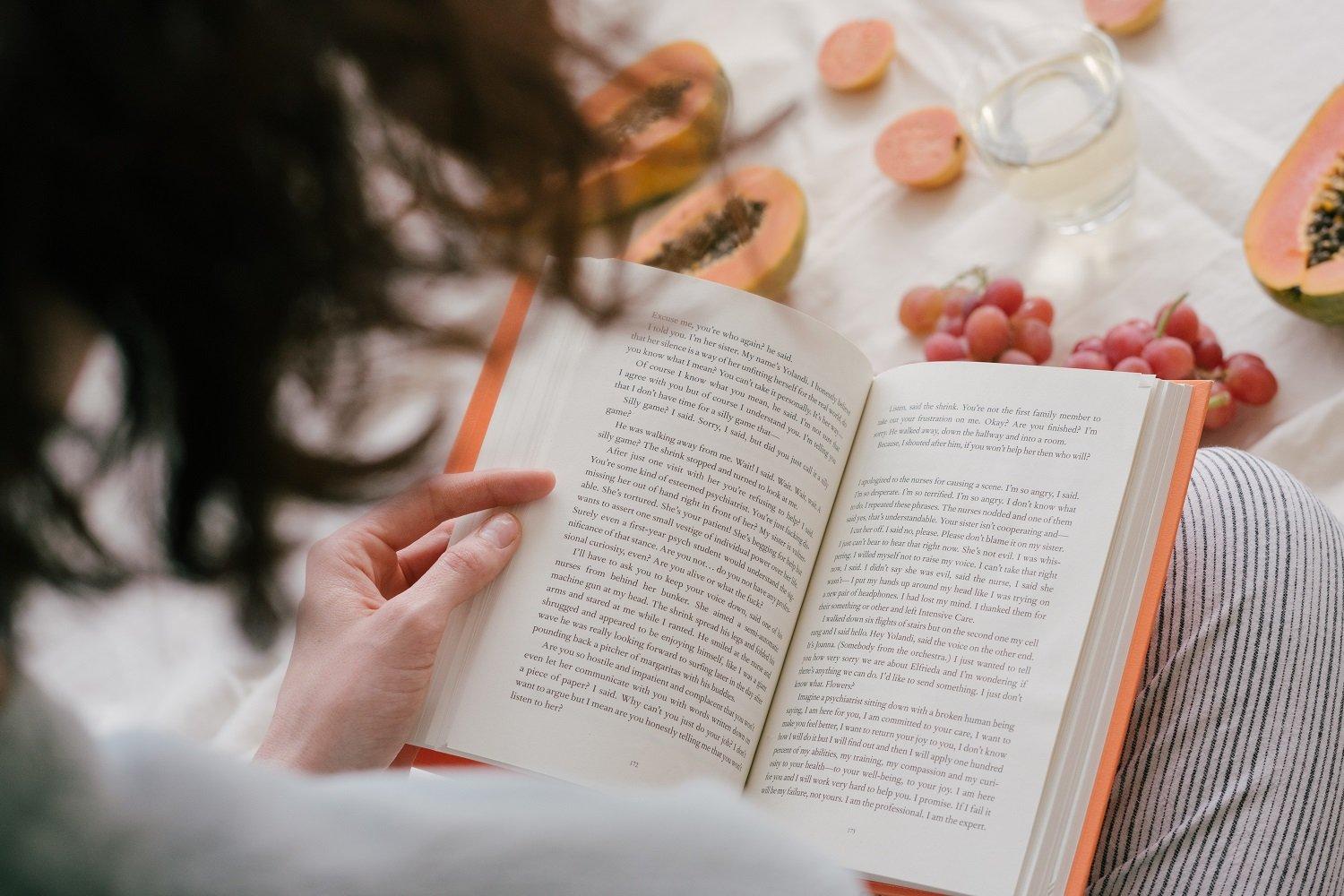 As well as getting outside, beginning a new sport and keeping fit, there's also plenty of other activities you can try that will put a smile on your face. And who knows, you may even make them your new hobby! Engaging in hobbies leaves you in better moods and allows you to feel more interested and less stressed.
So, either continue a pre-loved activity, or start something new! How about reading a book? Delving into those pages will take your mind off your normal life and allow for you to escape into the story you're reading. Check out our Best Outdoor Inspired Books blog for some inspiration on what you could read.
And if you're not one for picking up a book and don't fancy giving it a go, then how about watching a new series or film? Starting a new series will keep you occupied for hours, allowing you to escape reality and diverting your focus to the characters and storyline instead. Have a look at our blogs for some television inspiration: Top 12 Outdoor Picks on Netflix and The Best Outdoor Inspired Films.
Cooking is another way you can keep busy and have fun. Why not whip up a three course meal, try a new recipe or bake a shop stopping dessert? You can find heaps of recipes online to cater for all types of tastes. You can also check out our recipe blogs here for some great foody inspiration!
Learning a new language, listening to music or writing poems and short stories are other excellent ideas to keep busy and keep smiling. Having something to focus on and complete offers a sense of achievement to make you feel happy and beat those blues!
Plan a Camping Trip
At this moment in time, holidays and weekends away are ultimately on hold. But planning a trip for the futue and having something to look forward to is a key essential to happiness and could help steer the blues away. So why not look ahead and plan an exciting getaway?
If you fancy a break from the everyday, then planning a camping trip could be an easy option. Whether it's with family, friends or on your own, sleeping under the stars in the great outdoors is a fantastic way to relax, appreciate nature and have lots of fun. There are many elements to consider when preparing for a camping trip; the location, activities, what to eat, and who to share the experience with. We recommend these resources to help you find an ideal location for your next night outdoors. 
Pitch Up: A website covering both Europe and the USA, for booking camping, glamping and caravan parks. It also offers additional information about nearby cycling, walking or local events.
Coolcamping:  Allows you to explore quirky camping, glamping and caravanning trips around the UK and Europe. You can also view festival news and camping equipment reviews here.
Travel
If you feel a bit bored by the local scene, how about travelling to somewhere different? Venture out and experience some of the unique places that make the UK such a tourist mecca. 
With current restrictions, you may not be able to travel anywhere just yet, but you can certainly plan for where you'll travel to once it's allowed! Do some research online or in books and explore the wonderful places the UK has to offer. 
If you fancy experiencing some traditional British culture, then head to some of the most picturesque towns in England such as Ambleside, Cumbria or Canterbury. Soak up the heritage and take some time out to relax. Alternatively explore the heights of Scotland on a variety of iconic long-distance trails. Or take a train trip through Britain's magnificent scenery, winding your way past historical castles and perfect views. Wherever you may go, think outside the box and travel somewhere special. Divert your attention from the Monday blues and spend some time arranging an exciting escape.
Check out extra reads on our blog which explore the benefits of the outdoors on our wellbeing.